No doubt, Guest Posting is one of the best way to get back links as well as helps to increase your Google page rank. Everyone do guest blogging on others blog,
- some people do for getting traffic
- some are do for getting backlink
- some are do for fame and build reputation on blogging world
It helps many New as well as Pro Blogger to build backlinks to their blogs easily with the help of Guest Posting , many blogger take benefit from it.
but can you ever think it has also a hidden part that harm you slowly slowly. I don't say it is completely wrong but it also has a disadvantage, or I want to say secret of Guest Posting that damage you and your blog. but how?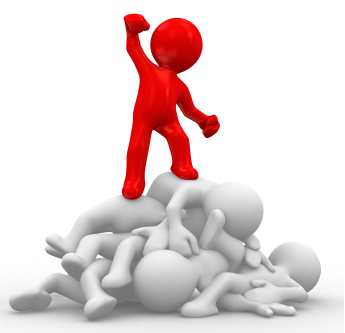 How Guest Posting Harm a Blogger?
Guest posting has harm you in many ways like:
Get Low page Rank Link Juice
Getting Low Traffic
Time Consuming & Giving your Hard work to others Blog!
1. Getting low Page Rank link juice
Yeah! you listen right Now ,
You say : How you get low Google Page Rank Link Juice than Blog has
Because You know every page has its own & Different page rank.For Eaxmple: This Blog that is AllBloggingTips.Com has a Page Rank=3,now we are going to do guest posting for this blog and after our posts published,can you think that Back link pointed to your blog in author bio has a pr3 links.
No no No

it is completely wrong pr3 is the only page rank of the Home Page of this Blog not all posts and pages of this blog. According To this example it depends how much page rank your guest posts get by Google Page Rank Algorithm.
 2. Getting Low Traffic
Many webmaster & Blogger face this situation they get no or very less traffic from Guest Posting on another Blog.
So Why they get no or less traffic?

Let's say they have low quality content but a blog owner that accept post will never accept low quality content. So what is the reason?
The Reason is that guest Blogging is not very effective way to get traffic it is mostly work for increasing page page rank and link building for your blog, it is the best way to increase your page rank only!
Let me know in comments, If I am wrong!
3. Time Consuming & Taking your Hard work!
It is not the best way to increase traffic as I told already but it is also very time consumable thing to do for a blogger because most bloggers are student, part time blogger, or busy with any other work so those bloggers have more time value than pro blogger.
Read : How To Get Maximum Benefit From Your Guest Post
From Author Side: if I miss any point let me know and think blogging is the best profession in the world , Proud to be a Blogger and always think which one is best for you or which one is not?

Did you enjoy this article?

Get FREE Updates

Get Freebies, updates & Special offers straight into your inbox.