Most if not all bloggers are there are now very aware of the fact that WordPress is the best solution to this online business of blogging many of us are part of. WordPress does posses some basic features that can be extremely useful such as the ability to schedule posts for a later time, though in this business there are hundreds of other requirements and things that, if can be helped by a software, can really make a life a lot easier. So if you are still doing tasks like managing mail for readers and sending out feeds manually you really need to pick up the pace and grab some app solutions to these matters.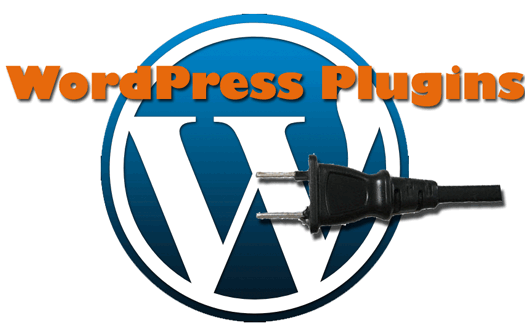 WordPress on its own might not be able to help you that much but if you pay a visit to WordPress.org you'll find that there are hundreds of thousands of apps out there which deal with a massive variety of tasks related to blogging and seamlessly work with WordPress. Just to familiarize you with what's in store here's a list of really useful apps that assist in really common day to day work.
If you like this post, you can Subscribe here!
Unless you are visiting from a far off galaxy in which networking, social networking, still hasn't really rocketed yet, you should understand how important it is to consider the social aspect of pretty much everything related to blogging. GetSocial is a very simple solution for adding a socially connected twist to your posts. The app is a breeze to install and will integrate with your web page or post. The next time a reader open up your page or accesses your post they will see a little rectangle hovering on the left hand side of your page which will have Twitters' Tweet and or Facebook ' Like button in it allowing readers to quickly connect to the respective networks. Of course these are not the only two you can have in there and the app is quite customizable to suit your needs. Below are 3 Useful Plugins for WordPress..
Another thing that you should be taking care of on your posts, and is rather underrated, is how people can sign up to your newsletter or weekly feed, which ever you may be running. Bloggers aren't always making use of this feature and seem to oversee the fact that through a newsletter or some medium through which your readers can sign up, you get to stay connected, and they get to stay connected with your posts. After you have acquired their email address you can mail them and by doing so they are more likely to keep re visiting your post. It's always good to have people visiting your page. Mailchimp can be easily configured and the best part is that they don't charge for their services until your blog starts gaining some serious momentum.
This extension really does fulfill a very crucial purpose, which can many a time save the life of a blog.  Akismet will filter out spam that may be hurled at your post after you have set it out. There isn't much that you need to do to get this plugin up and running since it's already in there pre installed. After you have specified your Akismet API key there it goes doing what it does best. Even specifying the key only really requires you to copy from place and paste into another field. Its another helpful and Useful Plugins for WordPress to stop SPAM!
These plugins don't require much work on your behalf, a little configuration and tweaking and they are well blended in to your post. Not making use of them really is not doing justice to yourself or your post, if things can be made better so easily then why not?