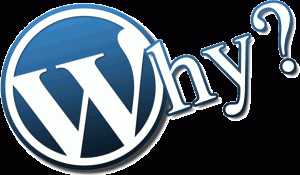 Every business and individuals are mostly judged by their online identity these days. That's why every business needs their own website to have the online presence, promote themselves and also do online business. Having the website has become really easy with WordPress which is undoubtedly the most professional and easiest way to make a website and launch it. Starting the WordPress website is really easy to. You just need to follow some simple steps and you will have the website ready for your business. Make sure to include quality contents and become popular among targeted customers. A website will make your business look modern and professional. You should check this Power of WordPress Sites
1. Starting the WordPress website
Launching the WordPress website is your first step towards having the online presence that you dream of. The first thing to do is to register a domain name. Make sure that the domain name is close to your website's name. Once the domain name is registered, buy hosting space from a hosting site. These sites come with different hosting packages and you can buy the one that you find most suitable. Once you are done with these things, register to WordPress and build your own website. Choose from a long range of themes for your website and give it a look and feel of your work. Set settings for the site to make it active and install important plugins for the security measures and other facilities of the site.
Read Also.. Top 3 Most Important Factor In Picking A Web Host
2. It's the best database management system
The WordPress is undoubtedly the best database management system anyone can have. If you are not an expert of database management then there are a lot of plugins that will make the job way easier for you. What you need is to make sure that your website has the best contents possible and the WordPress tools will take care of the management part. It will become flexible and you will be at ease with your database. You can easily update or delete content of your site with just one click buttons. There are many gadgets and WordPress settings that will make the job easy for even new users.
3. Arrange your posts
What you post in the site is indeed your identity to the clients that you have or you are targeting. You have to have worthy contents with helpful information. The contents must be well arranged and has an attractive way of presentation. What you mostly need is to promote your business very strategically and make sure that you attract more customers. You have to use the posts to tell the clients about your products, services and updates with pictures, videos and articles. The WordPress website, which you have, is for your business and it should be presented surrounding that idea.
4. Be in touch
The WordPress website will allow you to be in touch with your clients. They will surely comment on your posts and from those comments you can understand what they are looking for. You can then deliver exactly what they want from you and be more efficient for them. This will help you to improve your client base and make your business bigger and more trustworthy.
 The author Harry Sehgal recommends you to read TechnoZeast for more tech related articles. He especially recommends you to read article on unfollow twitter tool.