For the past few weeks, ABT  faced some downtime and Internal server error due to Traffic overload. Our old server can't handle much traffic. So I decided to shift to hostgator. So Now All Blogging Tips is Shifted To Hostgator : Best WordPress Hosting. I will really recommend you all to go for Hostgator because their support system is just superb. Currently we are using Hostgator Shared Hosting Baby Plan. It cost me around 89.55$  ( You can too after using coupon "allbloggingtips25" )
Last day I ordered Hostgator to transfer all data from old host to their hosting. They took just few hours and all my data is transferred to hostgator. It took my just 2-5 mints to update name server and point them to hostgator. Isn't that cool? ;)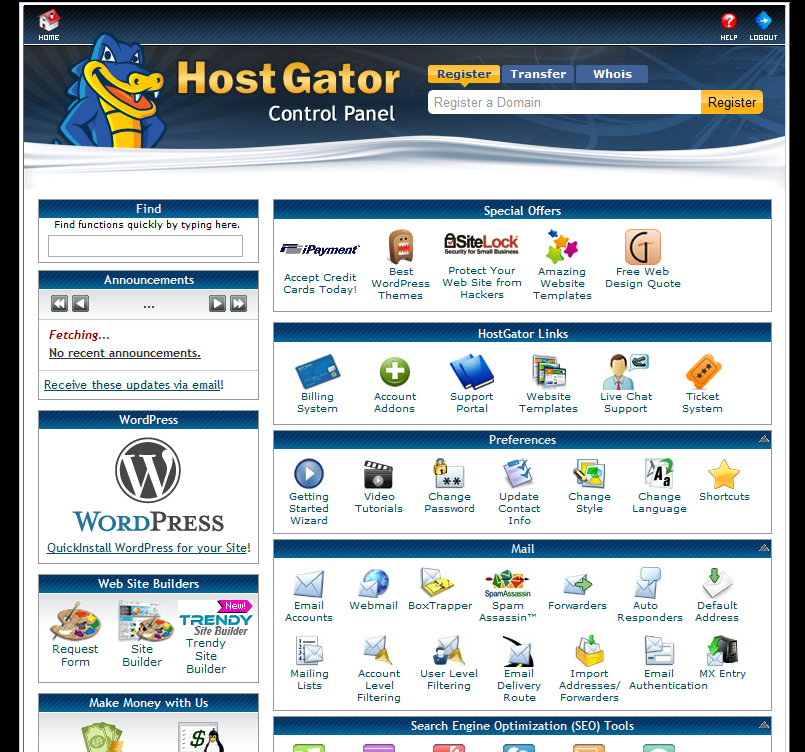 Why Hostgator?
As I said hostgator is currently top  and best WordPress Hosting. Over 2500000+ websites hosted there. I decided to go for hostgator because they provide
Unlimited Bandwidth
Unlimited Diskspace
Unlimited storage
Free primary domain renewal
24*7 tech support (Chat, Email, Phone, Twitter)
Free Adwords credit.
One click installation of wordpress!
If you are also willing to change your hosting company or moving from blogger to wordpress, due to similar problems then I would definitely recommend Hostgator.
You can get the Maximum Discount available while purchasing any type of hosting from hostgator by using the following discount coupons:
25% off Coupon Code : AllBloggingTips25
Get 25% off on any hostgatorplan. Use coupon code "allbloggingtips25" to get flat 25% off.
Hostgator 9.94$ OFF discount coupon: AllBloggingTips
The coupon code : AllBloggingTips  will give you 9.94$ discount on any hosting package purchase from Hostgator. So you can purchase 1 month baby plan hosting only for 1 penny.
Your Turn.
Alright, I moved my blog to Hostgator. Special thanks to my friend Umer Farooq he helped me a lot in this process. Now it's your turn. If you are using blogger/blogspot hosting then you should move to wordpress. Hostgator is best for providing reliable hosting with great support.
Would love to hear from you about hostgator! Do let me know in comments.. :)