It seems blogger/blogspot are providing some advance options to there users. Recently they introduce Threaded Comments. And Now Blogger Introduce New Advanced SEO Options like  Redirection, Robots.txt, Meta Tag . The big changes include the option to easily add a blog description that search engines will crawl allowing you to tell them what your blog is about, even the better is the option to add a short description to each individual post. Adding tags to your images has been made easier so they will perform better in search results and there is also a few more complicated options.
We always says that WordPress CMS is best for SEO but now Blogger are also providing some advance features to there blogspot users. By adding new SEO features in BlogSpot, Google have fixed the SEO difference by a great extent.
So without wasting any time lets me show you some  New Advanced SEO Options for your blogspot blogs..
How To Enable The Search Preference Option
This option is only Available in New Blogger UI Dashboard. to Enable the Options
Go to New Blogger Dashboard > Select the Blog
Select the Settings Tab > Search Preference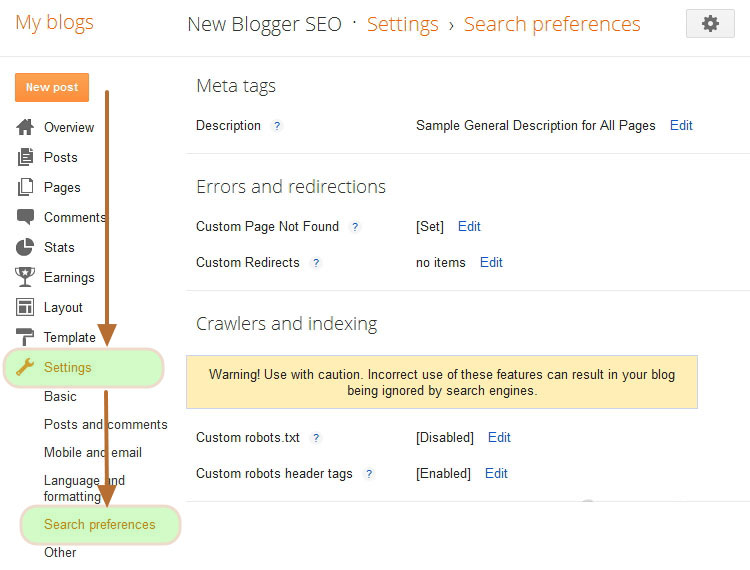 Blogger Added the Following Options
Search Meta Description
Custom Post Meta Description
Custom 404 Error Page
Redirects
Custom Robots.txt
Custom Robots Header Tags
Alt and Title tags for Images
Search Description
This is the General Description for Home Page to Optimize Home page/Blog and this Description is Visible on Search Results of Home page.
Search Description Should be a Short Description about your Blog and Max 150 Characters in Length.

Custom Post Meta Description
his is the Custom Post Meta Description for Each and Every Individual Post. You can Set and Customize the Each Post Description While Creating or Editing the post area.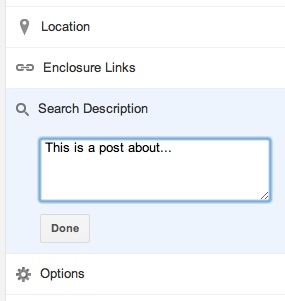 Custom 404 Error Page
Also available is the ability to add a custom "Page Not Found" (eg. a "404") message, and Custom Redirects for pages on your blog.

Nofollow/Open in new tab: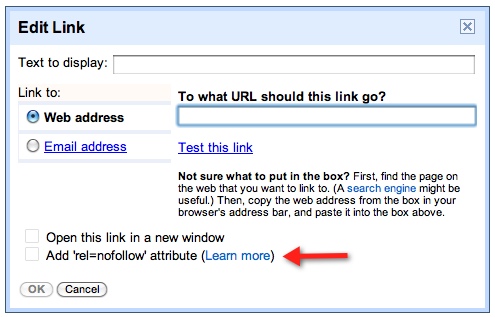 We hope you enjoy the new features. It's all part of our effort to bring you a much improved and modernized Blogger.