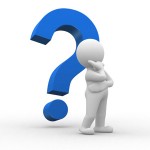 Since the time I have been blogging, I have never have much time to come up with post that touches this area because it is the top area where all bloggers need to take proper care of because of the benefits they can get back in return from it. Traffic is the stronghold of a successful website; a website that worth thousands of dollars like Yahoo without a returning traffic is worthless, and even worse than a website that is yet to be born. Every day, most bloggers always aimed to get good traffic to their respective sites and blogs – and anything short of that is monotonous to them because they love to have good visitors every day.If you're a true blogger, driving daily traffic to your blog has to become something you will be willing to do on daily basis, and not something that you will have to postpone to the other time of the day to do them (or to the time when you are well okay to do it). If it is a guest post that you are supposed to write for other blogs for getting more traffic, or for link building sake; you should do that before it is too late –don't waste much of your time focusing on something that won't even help you and your blog on the long run.
Having an online asset (blog) means you are ready to sacrifice all what it takes to become a successful blogger as fast as you can, and failure to do so means, you aren't practicing what you are suppose to be doing very rightly.But to cut this short, I am going to show you some of the thing that will make you solve the present major challenges you might have been faced with that wouldn't enable you to taste success as a blogger as fast as you've thought.Becoming a success while blogging online is all about what your mind tells you to do, you can think of a winning strategy that will get you more traffic, and then stitch with that technique with good mentality; after following the simple rules to getting traffic and then expect the success to come in multiple fold.I have carefully listed below some of the myth of getting traffic, and why you shouldn't spend most of your time focusing on them, but to do some other things that promises good results.
Contents Matters a lot but Not All the Time
Know this from the beginning that contents on your website matters a lot to search engines and your readers for them to come back again. But, I will also need to tell you blatantly that contents matters most but, not all the time does it counts for you to get quality traffic to your blog.
Focusing on a winning search engine traffic marketing technique is the ideal way to get your website in front of many people that are searching for the contents you've already covered on your blog either now or before.
You just need to publish at least few articles on your blog everyday to make it looks professional and helps you drive more organic search traffic to it on regular basis.
See Also: 7 Ways To Find Unique Blog Post Ideas For Your Blog
SEO is too hard to do
The moment you start to believe that sacrificing your time and resources on SEO is like a waste of time – is the high time when you will start to experience decrement in your website visitors. And that will keep on you running at your loss on the long time, especially if you invest money in your search engine optimization project (spending money on SEO for your blog or website).
See Also: 7 Killer SEO Steps to Optimize Your Website in SERP  
And this too: Top 10 Killer On Page SEO Techniques

Believing In Doing Everything all by Yourself Is the Perfect Idea
"Sharing is caring", so goes the phrase.
If you share good and helpful information with other people, they will also share something meaning with you in return, that is all about the law of Good Karma – do good to people and you will surely reap good. Help other bloggers in your niche to solve some hard to understand issues which you have a solution to and you will surely be on top soonest.
We hope these Why Bloggers Do Not Get Much Traffic points will help you. Do comment and share your views :)
Olawale Daniel is an adviser for Techndustries, a mother company for Techatlast. The site offers free android apps and iphone developer news and guidelines. He's currently working on LatestTopJobs.com for latest job search worldwide & he's available @coolcash4live on Facebook and Twitter.