Due to facebook recent changes almost all of us want to disable facebook timeline. Timeline was one of them. most of people are loving this but most also hate this and are trying to disable facebook timeline.
Though facebook timeline seems to be interesting with extra added timeline cover but many many apps people are not comfortable with it. Facebook also activated facebook timeline for pages.
So do you want to disable facebook timeline? Of course you want to remove facebook  timeline. Here I will show you Simplest Way To Disable facebook timline with Just Single Click. :)
Also have a look at my old post about remove facebook timeline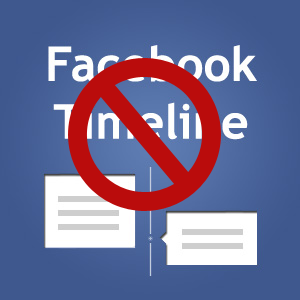 How to Disable Facebook Timeline!
Through you can't really remove facebook timeline completly. However the below method will help you to get old look of facebok timeline. The site whos link given below is create for those who DISLIKE the new facebook feature and facebook timeline. Go give it a try, Let me know if you face any problem in removing facebook timeline in comments
1. Go to RemoveTimeline aka disable facebook timeline
2. Scroll a bit on the home page and you will see browser icon select your browser
3. Download it and install the extension to remove facebook timeline.
4. Now its very simple just restart your browser and see your timeline is removed.
Can you really disable facebook timeline?
There is No such trick that will completely remove or disable facebook timeline. However with just little tweak with our browsers we can use old facebook timeline. Isn't that cool to disable facebook timeline with one click?