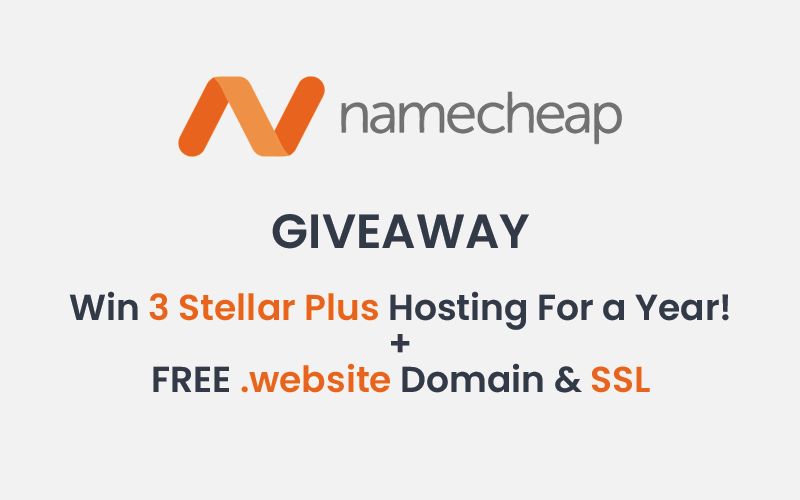 Winning a giveaway becomes all the more fun when the giveaway comprises of something as valuable as a hosting account. We take immense pride in partnering with Namecheap to bring an interesting giveaway to our readers. You can now win one of the 3 free Stellar Plus hosting promocodes by Namecheap and start your own website right away.
Giveaway Details
Winning this exciting giveaway will enable you to start your own blog or website without worrying about the hassles of setting one up and the associated hosting costs. The hosting packages by Namecheap have very useful features that specifically help the newbies in the field. They also have business account hosting so all your needs are catered to in their hosting plans. Here are quick features of Stellar hosting package.
Unmetered SSD
Unlimited Websites
Unmetered bandwidth
Free website builder
Free .website domain name and privacy protection
50 positive SSL certificates
What you will get with Stellar Plus hosting?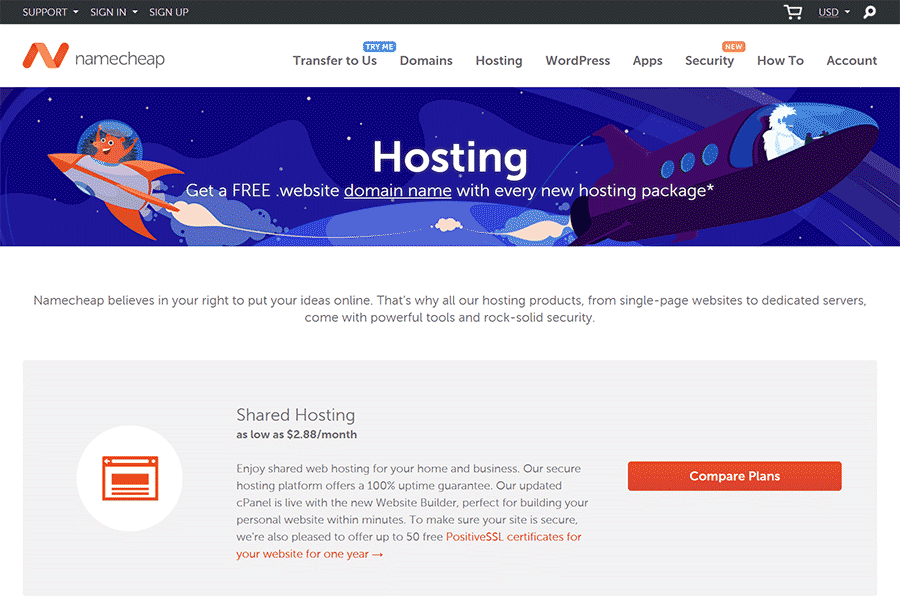 The Stellar Plus comes with the best control panel available worldwide that makes installing WordPress and maintaining your website a less daunting and more manageable task.
Not just the control panel, you get access to hundreds of user-friendly drag and drop tools, templates, e-commerce solution and plug-ins. These tools help you build a website even if you are an amateur in the field.
The 24/7 help available in the form of Live Chat as well as Helpdesk means you have always someone to address your concerns and queries – no matter what part of the day and world you are in.
In addition to the user-friendly interface for managing the front-end; Namecheap hosting offer unparalleled uptime. They have invested heavily in state-of-the-art infrastructure. The premium PowerEdge™ M1000e Blade Enclosure technology at Dell's ensures 100 percent uptime, every month.
Namecheap also offers its shared hosting clients 50 free positive SSL certificates; that too for a year long.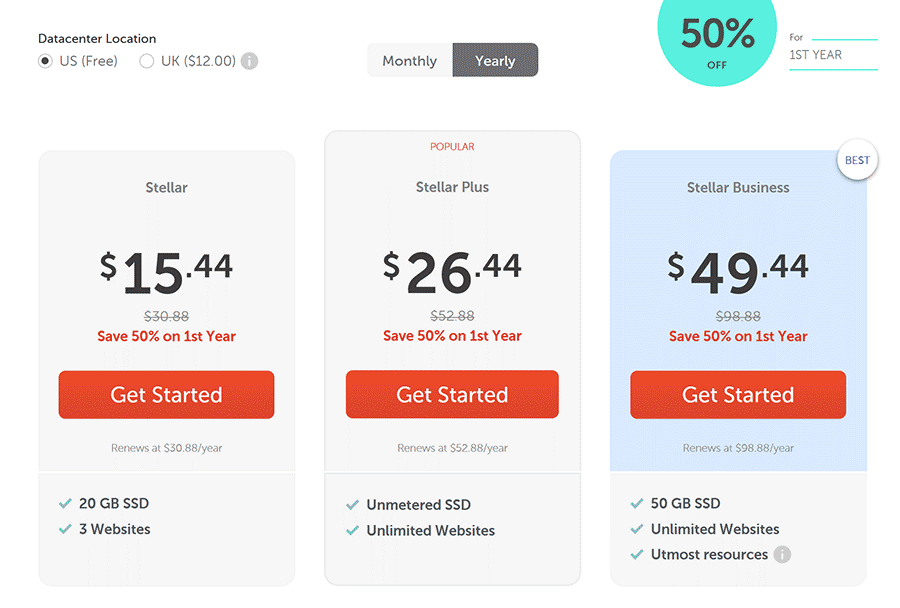 The Prize
Enter this amazing giveaway and give yourself a chance to win the amazing Stellar Plus hosting . We'll be giving away 3 hosting promocodes to 3 winners (one for each). Read on to know how to enter the giveaway!
How to Enter?
All you need to do is to participate using the rafflecopter widget. It is quick and easy!
Comment below in detail and share with us why you need to win this giveaway. Also, we'd love to know what you plan to do with the hosting package you win. Then, share this on your social media; Facebook and Twitter to be precise.  Do not forget to follow us on social media.
We will contact you through your emails for prize. So please make sure to provide valid email address while entering into giveaway!
This giveaway will be open for 10 days. So participate now!
Starting Date – 13 May 2019
Ending Date – 23 May 2019
– Winners will be announce on 24 May 2019.
UPDATE: GIVEAWAY IS CLOSED.
You can Tweet & Share this giveaway on Facebook everyday to increase your chances of winning. Best of luck to everyone!