When it comes to seeking information regarding any subject, internet is the first place we look up to.
Unfortunately, a few websites today aren't learner-friendly. Content creators in an aim to develop something beautiful and easily accessible, they tend to forget the learner's goal. And they end up stealing others intellectual properties, which is why surfers often come across similar texts posted on different sites without any citation done.
However, this may or may not be intentional. As Google is very strict about the content quality and keeps on making newer algorithm updates, it is important to check your content thoroughly before it is live. Read on to know the ways to avoid the chances of plagiarism.
Quick Tips To Avoid Plagiarism Content
Here are three quick tips which can help you in avoidinig plagiarism content and improving your reputation in eye of Google.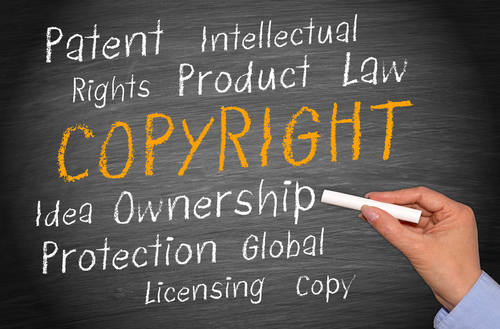 Paraphrase it appropriately
SEO writers are quick to learn the art of doing detailed internet research, in order to compose an article on any topic. And in an intention to save time, they often end up adopting some questionable habits, which automatically hinders the search engine optimization efforts. This is why Google's algorithms are used to find out duplicate content. If two texts have consecutive 4 words common, the document that has been posted first will appear at first.
Though, composing unique content is appreciated, if you are running short of ideas you can paraphrase it from some other texts. However, remember to choose completely separate set of words while paraphrasing. It is recommended to make a fresh start rather than jumbling the words.
Avoid Repeating Structure
Duplicating words is not only considered as an act of plagiarism, but also duplicating structure is illegal in a lot of cases. Whether it is due to impending deadline or lack of ideas, writers often get tempted to borrow ideas. Hence, making use of an article to create a new one is plagiarism. While writing SEO article originality is essential, in order to maintain the site's reputation.
Fortunately, there are a few online sources, which enable the writers to get their works check for plagiarism before posting it. These sites, other than displaying the percentage of the duplicate text, they provide links to the documents, thereby highlighting the words that were copied. Therefore, it is suggested to pass your article through such plagiarism tool in order to avoid any duplicity.
Even after restrictions self-plagiarism do happen. And one of the main reasons behind this is writers composing articles on same topic almost regularly. Unknowingly, often words or sentences are repeated. Thus, using a plagiarism tool may help to avoid such mistakes.
Highlight Original Ideas
Be original while creating your content.
Not only will this lessen the probability of plagiarism, but also will draw more traffic towards the post. Learners or surfers would take interest in your blog post, if they find something new has been offered. This way it will boost the ranking in the popular search engine as well. And in order to bring forth new ideas, you would need to do a great deal of research. Therefore, avoid taking resource from a particular link.
Prepared using the http://plagiarism-detect.org/