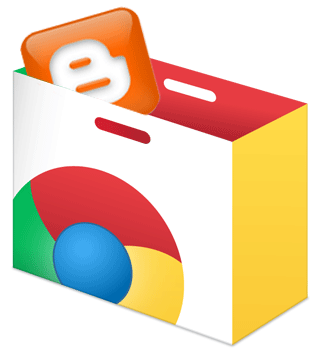 If you're a blogger who constantly uses your laptop, there are free Google Chrome Apps which will make your life a lot less difficult.

No need to flit back and forth to your iPad or smart phone to check, download or use apps. ;)

You can do so easily, right from your computer. If you don't yet use Google Chrome, it's very simple and safe to download. You can do so here:


Now let's look at some Top Google Chrome Apps For Bloggers .
Top Google Chrome Apps For Bloggers

1. Screen Capture
Every blogger at some point has to prepare tutorials in their niche. Google Chrome has a fantastic free app called, Screen Capture. It has some great reviews, more than a million users, and an average rating of 4 stars. Many reviewers claim to use it every day.
Screen Capture allows you to capture any page (or part of a page) on the Internet. You can then edit, draw over it, insert directions – whatever you fancy, and save it as an image on your computer. Screen Capture is available in Windows, Linux and Mac and you can easily share your edited image on your social networking sites, on your blog, or on Picassa.
2. Todo.ly
As a blogger you need to be extremely organized.  Having a 'To Do' list online which is quick to use and efficient is very useful to a blogger indeed. Todo.ly is a task management tool which helps you keep all your blog posts ideas, guest post blogs you've identified, etc in one place. It allows you to organize your tasks into projects and sub-projects, highlight them and drag and drop them to re-organize. As due dates become closer, tasks will arrive in your Today box, so you'll never miss a blogging schedule/deadline again.
Sharaholic has an overall rating of 4 stars. It's extremely popular with bloggers and as the name suggests, exists to make your article sharing a more pleasant and easier experience. Within your browser, Sharaholic will allow you to share interesting pages with anyone. It loads quickly, so your sharing could be a breeze. You can share on Facebook, StumbleUpon, Twitter, Delicious and many more of your favorite sites. It's a great option for keeping your sharing neat and tidy in one place for easy access. Sharaholic is 100% secure and has the official GOOG.GL url shortened.
4. SlideSnack
SlideSnack is one of the few Google Chrome apps with a full five star average rating. This app allows you to share your documents as slideshows. This is uniquely helpful to bloggers like me who have thousands of text-related posts which could be more productive if presented in a different format. You can upload any Word, Keynote or PowerPoint document as PDF for instant results
Choose from a wide range of templates and even add your voice recording to your presentation for awesome results. You also have the option of downloading it as an MP4 and sharing it on YouTube. If you don't know how to make a video, this is a fantastic option to use to start getting your blog some YouTube traffic. SlideSnack also works with the iPhone and iPad for even better usability.
Have you used any of these Top Google Chrome Apps For Bloggers? Can you recommend some more and tell us why you use them? :D

This is a guest post by James Jorner who writes for pay day loans and also shares link to blog apps.