Howdy!
Welcome to my blog and thank you for stopping by :)
I have always been one who liked to help. This blog, in a way, is my attempt to "help" in some small way and has been on my mind for years, actually.  I'll explain.
Why I Started This Blog?
I would take a moment to explain why I started this blog and more importantly what value I think you can get out of it.
I wanted to create website for quite sometimes when I was in high school, but I wasn't sure about what I would blog about, but I decided to start a blog anyway. From May 2011, I started to get involved into this.
I started my first website in August 2011 with free hosting and domain name. I began to take interest in blogging. I started learning how to create a blog, how to code and how to maintain it. I created few Blogspot blogs as well. I used to read tons of articles, tried various tools to learn the tricks of the trade. My thirst for learning the latest web technologies such as HTML, CSS equipped me with the skill of web design.
I have learned and developed broad skills so far and I can definitively argue that I have grown both professionally and personally.
I thought it would be a really good idea to help educate others and raise awareness along the way. I want to share what I have learned so far and what I continue to learn through blogging so that I can be of assistance in some way to improve their blogs.
On 1st December 2011, my first professional blog AllBloggingTips was live.
Here I share how I have gone about learning new things and skills.  With the explosion of online learning options available around, now we can really learn so many things quickly for very little cost or almost FREE.  You can learn skills that can help you switch into a new career field, or you could learn things that will help you make money on the side.
Why You Should Read This Blog?
There are a lot of blogs out there already. This blogosphere is fully crowded.  Few of them really focuses on the one thing or they cover other subjects. As you well know, there are a lot of exciting things going on in the blogosphere but it seems many of them get overlooked. The goal of my blog is to focus on blogging tips which will help you blog better.
My main objective of starting this blog in the first place is to offer you some 100% free high quality step by step blogging tips. When I say step by step I mean complete and detailed tutorials that you can follow thru, implement immediately and be on your way to online success.
How ABT Will Help You?
First of all, this blog is not for anyone looking for quick fixes, get rich quick or anyone looking for magical "Secrets".
This is for people who would like to work smart, take action and learn some cool stuff.
So here are some of the reasons how my blog can help you and why you'll find this blog useful.
Build a profitable blog
Attract traffic to your blog
Convert visitors into money
SEO that works
Hopefully by reading this blog you will be inspired to develop a love of learning and you will find all the information that I present to be really valuable. There are so many more that you will see through my blog posts.
For me, this blog is yours just as much as it is mine. I welcome you to send me topics you want to see discussed. I look forward to your involvement.
If you're new here or don't know where to start? Click here to explore the blog.
I can also help your website succeed and run like a champ. Let's work together.
What Others Are Saying
"Ammar has accomplished some very amazing things since he started his blog All Blogging Tips. He started off as a new blogger who quickly began to learn the ropes and now he is teaching others what he has learned to do so well. I always find useful tips and strategies on his blog and he is very helpful and supportive too. Make this blog one that you add to your daily reading list so you can stay on top of all the top tips in our niche."

Ileane Smith
BasicBlogTips.com
"I know Ammar Ali for a long time, I think he is one of the few bloggers who has that passion with eagerness. His blog posts are the proofs. Talking about his blog, "All Blogging Tips", like the name says, you can see huge amount of data related to Blogging there and I request all the newbie bloggers to spend some time on it, to make your blog smooth. :)"

Pradeep Kumar
HellBoundBloggers.com
BTW, Who Am I?
My name is Ammar Ali  – The guy behind this blog.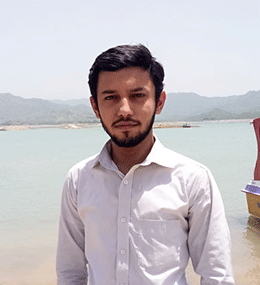 I'm blogger, online entrepreneur and web developer. I recently completed Masters degree in Information Technology.
I dabbled in online field during high school, playing with codes gave me a taste for the immediacy of making websites on the internet. I took Computer Science at College. My web skills helped me develop this interest, and helped me do all sorts of cool things with HTML, CSS and WordPress.
Some interesting facts about me
I was born in 1995 in Pakistan.
Before starting this blog, I made few Youtube videos as well related to making websites back in 2010
I like to spend most of my time online, if I am not online I'll be either taking rest or playing games with my friends.
I love blogging and it has changed my life. I'm so happy that I started my own blog.
I love internet. I've got so many fans and followers, online reputation, and of course money. ;)
I like having new experiences. It doesn't really matter if they're good or bad.
My Interviews
Are you interested to know more about me? Read few of my recent interviews here.
I hope you enjoyed learning a little bit more about me. You can also take a look at my personal blog here.
Get In Touch
I am thankful to all my blog readers for commenting and reading my blog, it means a lot to me!
I always do my best to respond to all the emails.
You also contact me on
Facebook |Twitter | Work With Me | Email Me
Thank you for dropping by.
Don't just read blogging tips here..Go and implement.
Talk soon.