Do you need a professional WordPress blog?
But you don't have enough time to setup up or don't know how to install and setup WordPress?
Or, you don't have any penny to hire someone. It's easy to setup WordPress blog even if you don't have knowledge about coding
But…
I admit Installing, configuring and setting up a new WordPress blog can be confusing and overwhelming.
I still remember what it felt like with my first blog. –  I wasted a lot of time fixing WordPress issues, as my blog was not properly configured, and in this process I learn how to install and configure WordPress the right way to get better ranking in search engine.
You need to know about FTP, databases and nameservers just to install it. Then you need to go through hundreds of options and settings to configure your site.
..and those plugins you've to research and install. Confusing?
I can help YOU with that for FREE!
I will install WordPress and configure it for optimal performance. All that for free.
Order now, sit back and relax knowing your shiny new website will be installed correctly and securely by a professional.
I want a FREE WordPress installation!
Why Am I Providing for FREE?
First of all my this service is totally FREE! I will not ask you even a penny.
This service is free only if you buy hosting from Bluehost ($2.95/m) using my special affiliate link.
Bluehost pays me a commission and that's how I'm able to provide this free service.
That's a win-win situation. You'll get a professional blog setup and I'll get small commision from Bluehost.
Why use this page to create your WordPress blog? Why not elsewhere?
One: Bluehost is giving special discount to our readers $2.95/mo (limited time offer) and I'm providing professional installation for FREE worth $197
Two: You'll get premium WordPress theme installation. You can choose any theme from ElegantThemes  (Details below!)
Third: You'll get 7 days free email support along with WordPress training videos. No extra fee!
What's included?

WordPress Installation: WordPress is the most popular blogging software on the planet. I'll install the latest version of WordPress and customize all the settings for best performance and functionality.

Permalink Structure Permalinks are important! We will configure SEO friendly permalinks to ensure that search engines will rank you on search engines.

Premium WordPress Themes: I've full membership of elegant themes, you can choose any theme you want from over 87 themes and I'll install it for you. (More details below)

Plugins: Plugins can make WordPress do even more. I'll istall some of the most popular plugins available for WordPress. (More details below)
SEO: Your website will include built-in SEO features that will help your site to rank in better results in search engines. I'll setup best SEO plugin, create SEO friendly page titles & meta descriptions.

Social Media Integration: Everyone is on social media today, Social media can be another big source of traffic after search engine. Your website will have social media features on all blog posts so your readers can easily share your content with their friends.

Contact Form Page: I'll setup a professional contact form with all the required fields like Name, email, subject etc. And all the emails will land directly to your inbox. You can setup your desired email in contact form.

WordPress Training eBook: WordPress is easy to learn. I'll share with you the WordPress training video tutorials over 5+ hours and ebooks.

FREE lifetime support: Even after setting up your new blog, I'll provide you free lifetime email support, So if you get stuck you can ask me directly through email.
Premium Theme Installation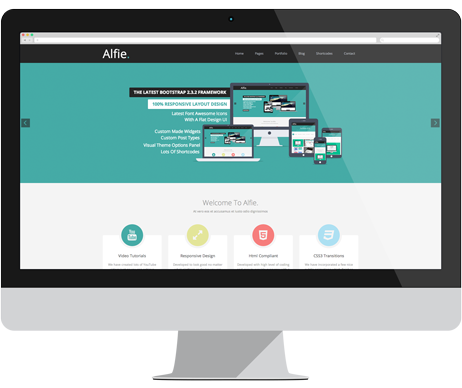 That's the best part of my service. I provide premium theme installation.
I'll install any theme you select from Elegant themes. I've full membership so you don't have to buy.
Just let me know which theme you want through email, I'll configure it for you. No extra charges!
This way you can see all the theme options working properly and get your website running in no time.
I'll also install following essential plugins
WordPress SEO by Yoast
Google XML Sitemap
Contact Form 7
WordPress Super Cache
Jetpack
Akismet
Better WP Security
BackWPup
Google Analyticator
Order Below

Before Offer ENDS!
All you need to do is to clear your browser cookies and cache. Click on Bluehost hosting link ($2.95/m) and signup for an account with them. You'll also get FREE domain name. If you already have a domain from other registrar, you can send me domain details or change the name server.
Contact me with your website and bluehost details. I will get back to you as soon as possible to discuss about WordPress setup.
Sit back and relax. You're website will be set up within 24 hours.
frequently asked questions
What if I already have hosting?
Not a problem! We can still help you but the cost is USD $97. Submit your details above and I'll let you know how to get started.
What if I need extra help?
I provide lifetime email support. You can ask me any question in this time. Not only this, you'll also get WordPress training videos.
When will my website be ready?
In 24 hours or less. You'll need to give me temporary access to your web host. I'll start installing WordPress and setting up your site as soon as you provide the necessary info. Your site will then be ready within three days.
I've more questions..
No problem, Just email with any questions you have