Something About Me and All Blogging Tips
Thanks for landing on the 'About' page of All Blogging Tips.
Welcome.
Here, I'll be sharing some background information about 'All Blogging Tips' and Ammar Ali (Guy behind All Blogging Tips ).
About All Blogging Tips
All Blogging Tips was started back in 1st December 2011
The main purpose of starting this blog is to help other bloggers in taking their blog to the next level and helping them.
So here are some of the reasons how my blog can help you and why you'll find this blog useful.
Blogging tips to help you blog more better
Increase traffic to your blog
Converting traffic into money
Learning SEO
Taking blog to next level
Here I'll cover following topics.
So, is it sound something interesting?
Enter your email below & Subscribe to our newsletter for FREE and get more blogging tips & never miss a post. (No spam, we promise!)

Who Am I?
My name is Ammar Ali — the guy behind this blog.
A Computer Science student and a young part-time blogger.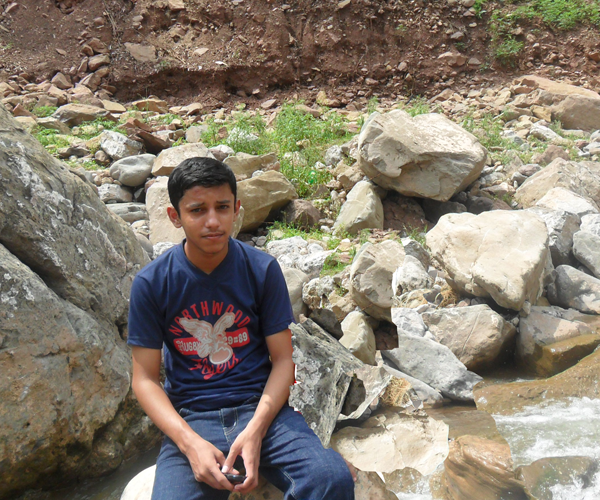 I started my first website in August 2011 with free hosting and  domain. I then began to take interest in blogging after reading many articles online. My thirst for learning the latest web technologies such as HTML, CSS equipped me with the skill of web design.

I learned a lot during this time, so I decided to start new blog and share what I've learned so far. On the 1st December 2011, My blog All Blogging Tips was live.

Here I'm sharing some random things about me here. You might find them interesting!



Some random things  about me.
I was born in 1995 in Pakistan (My age is 18)
I know only two languages, URDU and ENGLISH
I like to spend most of my time online, if I am not online I'll be either taking rest or playing games with my friends
I don't know how to ride a bike
I love Blogging but I do not like writing.
I don't have a favorite color or number.
I don't like to take pictures of myself.
I don't like to watch movies though I like to listen music (sometimes!)
I love internet. I've got so many fans and followers, best friends, online reputation, money.
I can't go a day without internet. I've more online buddies than offline.
I hope you will enjoy the blog tips here. Don't forget to subscribe to get free blog tips. Just sign up here and we will send it to your mailbox. Please remember to confirm your email too..

Here's What People Are Saying:

Ileane Smith
BasicBlogTips.com
Ammar has accomplished some very amazing things since he started his blog All Blogging Tips. He started off as a new blogger who quickly began to learn the ropes and now he is teaching others what he has learned to do so well. I always find useful tips and strategies on his blog and he is very helpful and supportive too. Make this blog one that you add to your daily reading list so you can stay on top of all the top tips in our niche.

Pradeep Kumar
SlashSquare.org
I know Ammar Ali for a long time, I think he is one of the few bloggers who has that passion with eagerness. His blog posts are the proofs. Talking about his blog, "All Blogging Tips", like the name says, you can see huge amount of data related to Blogging there and I request all the newbie bloggers to spend some time on it, to make your blog smooth.

Contact Info
I always do my best to respond to all the emails.
You can also contact me on
Facebook |Twitter | Google+ | Email Me
Thank you for dropping by.
Don't just read blogging tips here..Go and implement.
Talk soon.