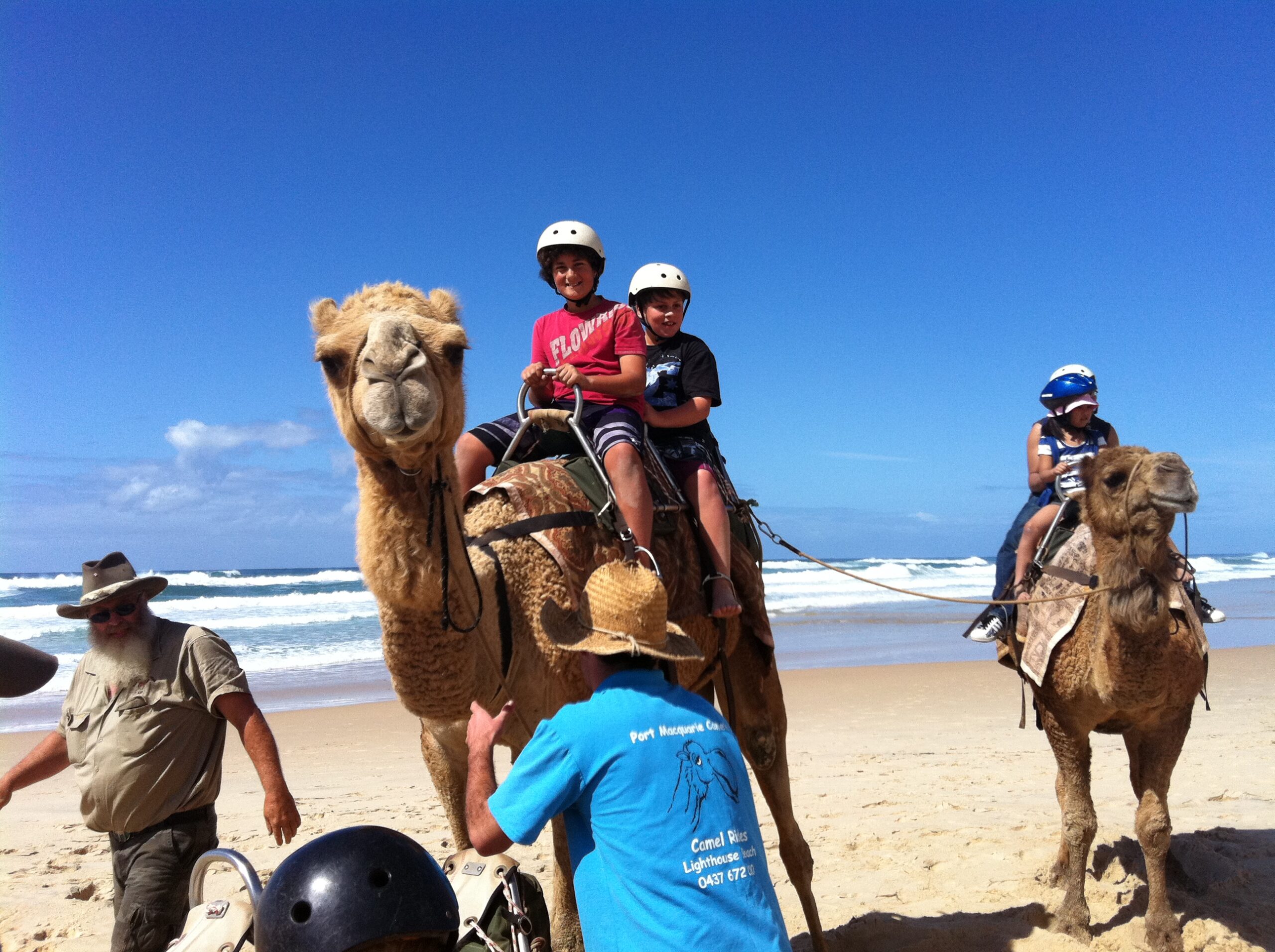 Have you ever had the urge to pack a bag, hop on a plane, and travel to exotic destinations around the world?
Or maybe you just want to relive your past travels and share your experiences with others? Well, have no fear – travel blogging is here!
But before you quit your day job and set out on your journey to become the next great travel blogger, let's take a closer look at what it takes to create a successful blog that people will actually want to read and one that provides you with regular income.
1.      Benefits of creating a travel blog
Creating a travel blog can have many benefits, both personal and professional. One of the biggest benefits is the opportunity to share your experiences and connect with others who share your passion for travel.
By sharing your stories, tips, and recommendations, you can inspire others to explore the world and create lasting memories.
A travel blog provides you the opportunity to build a personal brand and establish yourself as an expert in your niche. By consistently creating high-quality content and engaging with your audience, you can build a loyal following and establish yourself as a trusted source of information and inspiration.
Having a well-designed travel blog can also lead to professional opportunities such as partnerships with brands, sponsored content, and freelance writing or photography assignments. By building a strong online presence and demonstrating your expertise, you can attract attention from potential collaborators and clients.
2.      Choosing a specific niche and identifying target audience
Choosing a specific niche and identifying your target audience are two essential steps in creating a successful travel blog. A niche is a specific area of focus or interest within the larger travel industry, and it's important to choose one that aligns with your interests and expertise.
Some niches you could consider for your travel blog:
Adventure Travel: This niche focuses on thrill-seeking and outdoor activities, such as hiking, camping, rock climbing, and surfing.
Budget Travel: This niche is all about finding ways to travel on a tight budget, such as tips for finding cheap flights and accommodations, or budget-friendly destinations.
Solo Travel: This niche is perfect for people who love to travel alone and offers tips and inspiration for solo travellers.
Luxury Travel: This niche caters to high-end travellers and covers topics such as luxury resorts, private jets, and high-end dining experiences.
Culinary Travel: This niche focuses on food and drink experiences, including culinary tours, cooking classes, and food festivals.
Cultural Travel: This niche is all about immersing oneself in different cultures and exploring the history, art, and traditions of different countries.
Family Travel: This niche is geared towards families travelling with children, with tips and advice on travelling with kids, family-friendly destinations, and activities for all ages.
Ecotourism: This niche promotes sustainable travel and focuses on responsible travel practices, such as conservation efforts, ethical animal encounters, and eco-friendly accommodations.
Road Trips: This niche is perfect for travellers who love to hit the open road and explore new destinations by car.
Digital Nomad: This niche is all about working remotely while travelling the world and offers tips and advice on how to balance work and travel.
Once you've chosen your niche, it's important to identify your target audience. This includes understanding their demographics, interests, and pain points. Ask yourself questions such as:
What age group does my target audience belong to?
What is their income level?
What are their travel preferences and interests?
What are their pain points when it comes to travel?
By answering these questions, you can create content that speaks directly to your target audience and addresses their needs and interests. For example, if your target audience is budget-conscious travelers, you can create content about how to save money on flights and accommodations, or how to find the best deals on activities and attractions.
3.     Choosing a blogging platform
Your website is the foundation of your online presence, and it's crucial to choose a platform that is reliable, flexible, and easy to use. Among the various web design platforms available, WordPress is undoubtedly the best option for creating a travel blog.
WordPress is a popular content management system (CMS) that powers over 40% of all websites on the internet. It's an open-source platform, which means it's free to use and has a vast community of developers constantly updating and improving it.
One of the main reasons why WordPress is the best platform for travel bloggers is its flexibility. WordPress has thousands of themes and plugins available that allow you to customize your site to fit your unique needs and preferences. Whether you're looking for a sleek and modern design or something more playful and colorful, you're sure to find a theme that fits your style.
Another benefit of using WordPress is its ease of use. Even if you have no previous web design experience, WordPress is intuitive and straightforward to navigate. You can easily add and edit pages, create blog posts, and customize your site's design without needing any coding knowledge.
4.     Selecting and purchasing a domain name and hosting
Once you have decided on a web design platform, the next step in creating a travel blog is to select and purchase a domain name and hosting. Your domain name is the web address that people will use to access your website, and hosting is the service that stores your website's data and makes it accessible to the internet.
When selecting a domain name, you want to choose something that is memorable and easy to spell. Your domain name should reflect the content of your travel blog and be relevant to your niche. For example, if you're creating a travel blog that focuses on budget travel, you might choose a domain name like BudgetTravelAdventures.com.
Here are some more suggestions for a domain name to consider.  If you are focusing on a particular country, you will want to use that country's extension.  For example, an Australian travel blog should have a ".com.au" or ".au" domain extension.
• WanderlustJourney.com
• NomadAdventures.com
• RoamingGlobetrotter.com
• FootprintsWorldwide.com
• TheTravelBugLife.com
• IslandHopperTravel.com
• TrekkingTales.com
• ExploringHorizons.com
• JetsetExplorer.com
• AdventurousVoyages.com
When purchasing a domain name, you can either purchase it through your web design platform or through a domain registrar such as GoDaddy or Namecheap. The cost of a domain name varies depending on the domain extension you choose (.com, .org, .net, etc.) and whether the domain name is already taken.
After selecting your domain name, you will need to purchase hosting. Hosting is the service that allows your website to be accessed by the internet, and it's essential to choose a hosting provider that is reliable and offers good support.
One of the most popular hosting providers for WordPress is Bluehost. Bluehost offers a range of hosting plans, including shared hosting, VPS hosting, and dedicated hosting. Shared hosting is a good option for beginners as it's the most affordable and easiest to set up.
When selecting a hosting provider, you should consider factors such as uptime guarantees, site speed, and customer support. You want to choose a provider that has a good reputation and can provide fast and reliable service.
Once you have purchased your domain name and hosting, you can connect them to your web design platform and start building your travel blog. With your domain name and hosting set up, you're one step closer to launching your travel blog and sharing your travel experiences with the world!
5.     Designing the blog layout
Your blog's layout should be designed with your target audience in mind and reflect your travel niche. The layout should also be easy to navigate and showcase your content in a visually appealing way.
When designing your travel blog layout, you should consider the following elements:
Navigation: Your navigation menu should be clearly visible and easy to use. Visitors to your site should be able to quickly find what they're looking for, whether it's your blog posts, about page, or contact information.
Color Scheme: Your color scheme should reflect your travel niche and be visually appealing. Stick to a limited color palette to avoid overwhelming visitors with too many colors.
Typography: Choose a font that is easy to read and visually appealing. Avoid using too many different fonts and stick to two or three at most.
White Space: Don't be afraid to leave white space in your layout. White space can help your content stand out and make your site look less cluttered.
6.     Creating Content
Creating compelling content is essential to the success of your travel blog. Your content should be engaging, informative, and relevant to your target audience.
Whether you're sharing stories of your own travel experiences, providing travel tips and advice, or reviewing travel products and services, your content should be high-quality and provide value to your readers.
Here are some tips for creating content for your travel blog:
Creating a content calendar can help you stay organized and ensure that you are consistently posting new content. Consider planning your content around holidays, seasonal events, and other travel-related topics.
Your blog posts should be well-written, informative, and engaging. Use descriptive language to bring your travel experiences to life, and provide useful information for your readers.
Your travel blog should reflect your unique voice and personality. Share your personal experiences and opinions, and don't be afraid to inject humour and personality into your content.
Encourage your readers to leave comments and feedback on your blog posts, and be sure to respond to them. You can also use social media to engage with your audience and promote your blog.
Remember, creating content for your travel blog is an ongoing process. As you continue to travel and gain new experiences, you'll have plenty of opportunities to create new and exciting content.
7.     Adding visuals such as images and videos
Studies have shown that content with visuals receives more engagement and is more memorable to readers.
When choosing images for your blog, consider using high-quality, high-resolution photos that are relevant to your content. You can also use stock photo websites such as Shutterstock, iStock, or Unsplash to find free or affordable images that fit your blog's style.
In addition to photos, consider incorporating videos into your blog. This could be a video of your travels, a how-to guide, or a product review. Videos can be especially effective in conveying the atmosphere and energy of a place, making it more compelling to readers.
Another way to make your blog more engaging is to include checklists. For example, you could create a packing list for a specific destination, a list of must-try foods, or a list of things to do in a particular city. Checklists not only provide useful information for readers, but they also make your blog more visually appealing and scannable.
You can use tools such as Canva to create eye-catching visuals and designs for your blog.
8.     Utilizing social media to promote the blog
There are many social media platforms available, but Instagram, Pinterest, and YouTube are particularly popular among travel bloggers.
Instagram is a visual platform that allows you to share photos and videos with your followers. To promote your travel blog on Instagram, be sure to include a link to your blog in your bio and use relevant hashtags to make your content more discoverable. You can also engage with other users by liking and commenting on their posts, and collaborating with other travel bloggers or brands to reach a wider audience.
Pinterest is another visual platform that is perfect for promoting travel content. It allows users to create virtual pinboards of their favorite images and content. To promote your travel blog on Pinterest, create boards that are relevant to your niche and pin your blog posts to them. Be sure to include visually appealing images and descriptive captions to make your pins stand out.
To promote your travel blog on YouTube, create videos that are relevant to your niche and showcase your travel experiences. You can also collaborate with other travel bloggers or brands to create videos that reach a wider audience. Be sure to include a link to your blog in the video description and encourage viewers to visit your blog for more information.
When utilizing social media to promote your travel blog, it's important to maintain a consistent brand and style across all platforms. This helps to establish your brand and make your content more recognizable to your followers.
9.     Search engine optimization (SEO)
Search engine optimization (SEO) and backlink building are essential for driving traffic to your travel blog and improving its visibility on search engines.
SEO involves optimizing your website and content to rank higher on search engine results pages (SERPs) for relevant keywords. This involves using keywords and phrases that are relevant to your content, optimizing your blog posts with meta tags, descriptions, and titles, and ensuring that your website is mobile-friendly and loads quickly.
Backlink building involves acquiring links from other websites to your blog, which helps to improve your website's authority and visibility on search engines. To build backlinks, you can participate in guest blogging, where you contribute articles to other travel blogs and include a link back to your website. You can also collaborate with other travel bloggers or brands and participate in link exchanges to help improve your website's authority.
To maximize the benefits of SEO and backlink building, it's important to conduct keyword research and use relevant keywords throughout your content. You can use tools like Google AdWords Keyword Planner or Moz Keyword Explorer to find relevant keywords and phrases for your content. Additionally, it's important to ensure that your blog is easy to navigate and has a clear structure to make it easy for search engines to crawl and index your content.
When building backlinks, focus on building quality links from relevant and authoritative websites. This helps to ensure that your website's authority and visibility on search engines are improved, and that your blog is seen as a reliable source of information in the travel niche.
It's important to understand that it will most likely take you 6-12 months before you build topic authority with your website, so don't be discouraged if you are not seeing your articles in Google for the first few months.
10. Monetizing your blog
Monetizing your travel blog can help you turn your passion for travel into a profitable venture. There are various ways to monetize your travel blog, and the most popular methods include affiliate marketing, advertising, and sponsored content.
Affiliate marketing involves promoting products or services on your blog and earning a commission when your readers make a purchase through your affiliate link. For example, you can partner with travel companies such as Airbnb, Expedia, or TripAdvisor and promote their services on your blog. When your readers use your affiliate link to book accommodation or activities, you earn a commission from the company.
Advertising is another popular method of monetizing your travel blog. You can display ads on your website through ad networks such as Google AdSense, or work directly with travel brands to display their ads on your website. However, it's important to ensure that the ads you display are relevant to your niche and audience.
Sponsored content involves working with travel brands to create sponsored posts or social media content. This can include sponsored blog posts, social media posts, or even sponsored trips. When working with brands, it's important to maintain your authenticity and ensure that the content you create is aligned with your brand and values.
Apart from these popular methods, there are other ways to monetize your travel blog, including selling digital products such as e-books, courses, or travel guides. You can also offer consulting services or sell merchandise related to your travel niche.
When monetizing your travel blog, it's important to maintain your authenticity and provide value to your audience. Your readers should feel that your recommendations and promotions are genuine and not just for the sake of earning money.
Congratulations, you've made it to the end of this step-by-step guide to creating a travel blog! Before you go out and conquer the travel blogging world, here's a little reminder to have fun and stay true to yourself. Remember to inject your personality and sense of humour into your blog, and don't take yourself too seriously. After all, travel is all about exploring new places, meeting new people, and having fun experiences – so let your blog reflect that!
And who knows, with a bit of luck and a lot of hard work, your travel blog may just become the next big thing in the travel industry. So go out there, create amazing content, share your adventures with the world, and most importantly, have fun! Happy travels!
***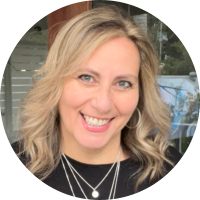 Ivana Katz from Websites 4 Small Business is an award-winning web designer who builds websites that build your business.  She provides unbeatable web design services to fit your budget.
The end result? Professional, custom-made sites that give your business the extra oomph it needs to stand out from the competition and make an impact.
Whether you're a brand-new business or an established one ready to improve your digital presence, Ivana makes it easy to get your business online very quickly.  Her websites are professional, tailored to fit your budget and give your business a serious boost.