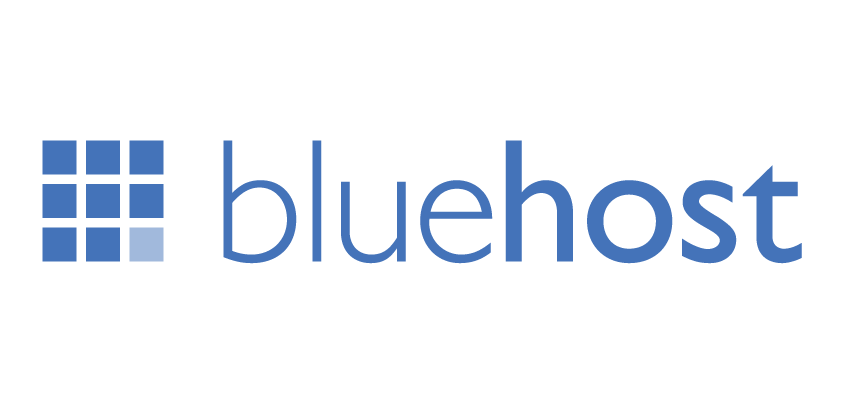 After my recent post about Godaddy alternatives, I thought it would be a nice idea to compare each alternative to Godaddy.
So, are you looking for detail comparison of Bluehost Vs Godaddy?
Are you thinking about starting your own website but confused which one to go with? Bluehost Or Godaddy?
I'll make your decision a lot easier…
Here's the deal.
I used both web hosting company to find out which one performs best in terms of uptime, speed, customer support and the features.
And..
Here I'll share with you the results of my secret testing. As a customer of Bluehost and Godaddy, I've better understand about their hosting service.
I installed WordPress on Bluehost and Godaddy to find out which one load faster and has a better uptime.
Bluehost Vs Godaddy – Quick Tabular Comparison
Company
Bluehost
GoDaddy
Basic plan
$3.49
$4.99
Site Migration
Paid
✗
Auto Backup
✓
✗
Control Panel
cPanel
Custom
Free Domain(s)
✓
✓
Good

Ease of use
99.9% uptime
24×7 customer support
highly affordable
Anytime money back guarantee
Recommended by WordPress.org

Host unlimited websites except the Basic Plan
Unlimited storage and unlimited bandwidth
Award-winning security and DDoS attack protection.

Bad

Occasional slow site speed
Slow response on live chat
No free migration.

No free backups
Godaddy supported SOPA and lost 75+ customers
Very bad reputation
Even Lifehacker and Forbes don't recommend it

Overall
A great option for those who are looking to host basic websites and need cheap hosting
Not recommended
Website
Visit Website
A little background..
Bluehost was started back in 1996 and they now have over 2 million+ customers. Their primary focus is to provide you quality web hosting service. They have expertise when it comes to web hosting. They're officially recommended WordPress hosting provider.
Like Bluehost, Godaddy was started in 1997 and is now one of the biggest domain registrars and hosting over 56 million domains. They also provide SSls, web hosting and other related services.
Bluehost is famous for hosting and Godaddy for domains. Godaddy also provides web hosting and here I'm going to compare web hosting of Bluehost and Godaddy to find out who performs well.
This Bluehost Vs Godaddy comparison will help you make your decision a lot easier to find a reliable host that you can trust.
Speed Comparison
To find out how fast a website can load on Bluehost or Godaddy I decided to install WordPress on both hostings with exactly 100% similar content. I disabled all plugins and used a basic WordPress theme.
I did a couple of tests from different locations using Pingdom tool and here are the average results.
| Location | Godaddy | BlueHost |
| --- | --- | --- |
| New York City, New York, USA | 374ms | 1240ms |
| Dallas, Texas, USA | 915ms | 1100ms |
| San Jose, California, USA | 682ms | 936ms |
| Stockholm, Sweden | 760ms | 1710ms |
| Melbourne, Australia | 1970ms | 1800ms |
Based on results of bluehost vs godaddy speed test and Godaddy seemed to be faster as compared to Bluehost.
Uptime
Uptime is the most important factor to consider when choosing a web hosting. Almost all hosting companies offer you 99.9% uptime which means 44 minutes of downtime each month.
So, how about Bluehost or Godaddy uptime? Do they deliver what they promise?
To find out how well they performed, I monitored uptime of Bluehost and Godaddy and here's what I found.
Based on results of Bluehost vs Godaddy uptime – It's clear that Bluehost is the champion!
GoDaddy's reviews include complaints about outages or downtime. So, GoDaddy web hosting may not be able to handle websites with high traffic. Bluehost is a better bet in terms of this feature.
Pricing
Bluehost offers three different shared web hosting plans – starter, plus and business pro. Each plan is designed to fulfill your needs. The starter plan allows you to host only one website and is great if you don't have need much resources. All other plans allow you to host unlimited domains, bandwidth, storage and email accounts, etc.
The business pro plan gives you a free SSL, along with a dedicated ip address and domain privacy for a single domain.
| Godaddy | Bluehost |
| --- | --- |
| Economy plan – $3.99/month | Basic plan – $3.49/month |
| Deluxe plan – $4.99/month | Plus plan – $5.95/month |
| Ultimate plan – $7.99/month | Business Pro plan – $13.95/month |
Similarly, GoDaddy also offers three shared hosting plans – economy, deluxe and ultimate. The economy plan allows you to host a single website. The Delux and Ultimate plans allow you to host unlimited websites. Additionally, these plans offer unlimited bandwidth and storage. You'll also get a free SSL and premium DNS.
At the end, GoDaddy is cheaper than Bluehost. However, GoDaddy's renewal rates are quite high.
Customer Support Comparison
Customer support is the most important thing that you should look for when decided between Bluehost or Godaddy.
I had very bad experience with Godaddy customers support as compared to Bluehost.
While writing this, I tried to contact Godaddy live support to know about the refund policy in details and there was no option to contact their live support. The only option there was the phone call or email.
They suck at email support. I sent them a quick question regarding a Godaddy auction and they didn't even bother getting back to me. Here's the screenshot for better understanding.
Do you know that even Forbes, Lifehacker do not recommend Godaddy? And they advise to stay away from it. Funny thing, there are few websites out there like Antigodaddy and Nodaddy.com
Now when it comes to Bluehost customer support, they are far better than Godaddy. They provide 24/7/365 support through live chat, phone or email. I had no problem getting in touch with their support to fix the problems that I had with my blogs.
User Interface
Both web hosting companies Bluehost and Godaddy provides a great user interface to manage your website, databases, addon domain and files.
Both, Bluehost and Hostgator both uses a different version of cPanel.
Here's how the user interface of Bluehost Vs Hostgator looks like:
I personally like Bluehost cpanel interface, it's eye catching.
Bluehost Vs Godaddy – Which one to go with?
If I had to choose between Bluehost Or Godaddy, I'll go with Bluehost because they provide great service, customer support, free domain and they are great for WordPress blogs. Godaddy still needs to improve the quality of their service and support.
If you're looking for a better host and are not limited to choose between Bluehost or Godaddy, I recommend to check out InMotion hosting. This site is hosted with them. Use this link to get 38% discount and free $15 domain.