Affiliate Marketing is one of the fastest ways to earn money but starting up with Affiliate Marketing is really tough. You have to work really hard to earn your first one buck and once you make it, things start getting easier for you. Affiliate marketing doesn't need any kind of degrees to start, all what you need is a blog from where you can interact with people across the globe. And in case you are worrying, we have got the list of "Top 5 Tips for Affiliate Marketing". The tips go like this –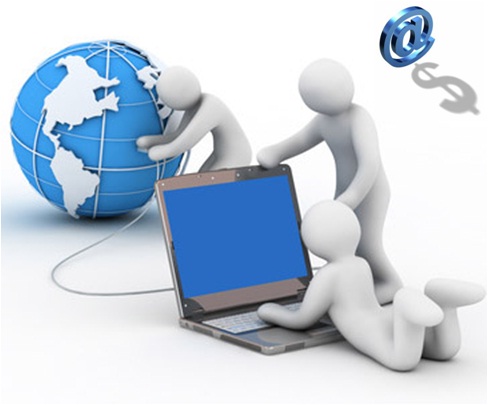 Be Interactive
Staying interactive is the most crucial part in Affiliate Marketing and this is the only way by which you can earn a lot. You have to be presentable to earn big bucks in Affiliate Marketing. You should keep interacting with your audience using various kinds of medias like social networking sites, replying their comments on your site.
Stay Trustworthy
This is the key for being great at Affiliate Marketing. Don't boast about flop products even if you are getting huge commission! Once you back-stab your audience, they will never trust you and this will surely mark an end to your Affiliate Marketing career. So stay trustworthy and sell products which are good, even if they give you less commission.
Keep Experimenting
Experimenting can not only help you earn big bucks in Affiliate Marketing but can also help you in learning about how different programs work. Keep trying new Affiliate Marketing programs, because every Affiliate Marketing program has its own policies, in some cases you will even find programs which can pay you a lot. Experimenting with stuff is always fun and in case of Affiliate Marketing it's something similar.
Be Patient
Patience is all what you need in Affiliate Marketing. If you aren't patient, you will soon leave the Affiliate Marketing and this can cause you the loss of hundreds of dollars. As I have mentioned that it takes more time to earn your first buck than expected but things keep getting easier, so stay patient and stick to it.
Content is King
Content is the king for Affiliate Marketing. I know every person who is indulged in Affiliate Marketing is keen to earn money fast but I suggest such people not to compromise their content quality for the sake of few dollars because this reduces your traffic and once it's dropped you won't even earn the sum which you were earning in your starting days.
See Also: 7 Ways To Find Unique Blog Post Ideas For Your Blog