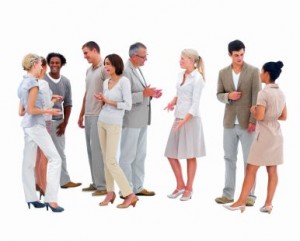 With the growing field of technology, internet is getting popular day by day. There are many people who are making their livings by doing some kind of work on the internet. One of the best and popular ways to make money from the internet is by blogging. Blogging is one of the most popular ways to earn as well as to get famous. Blogging is not an easy task and it requires lot of passion and hard work to make money with the blog. The blogging is not for every one as well. Many people start the blogging and either due to the lack of interest or passion, they leave it after some time. Well, leaving the blogging from in between can put you into pressure and upset from the life. So you must know that whether the Blogging Is Right For You?? Well, there is not any person who is going to guide you. You will have to take decision yourself. Well, I am going to post some tips, by which you can easily make the decision that whether the blogging is right for you or not.
1. Do You Enjoy Communicating With Others?
Well, as you know you come across the different people from all over the world via the blogging. You must ask yourself that whether you like the communication with other people or not? If Yes, is the answer, then blogging is for you by which you can communicate with people from all over the globe. And if No is the answer then there is not any bigger enemy of your than the Blogging.
2. Do You Interest Falls Under Any Topic?
The second question needs to be asked is that whether your interest falls in any particular topic. The interest is the only thing that will create new ideas in your mind. Blogging about the topics, that you do not know about will not help you at all. Such topics can allow you to taste the success for short period of time, but not for the whole life.
3. Do You Like Spending Time On Internet?
I know your answer will be Yes for sure. But wait, I am not talking about spending time on Facebook or any other social networking site. I am talking about surfing the internet to find new blog post ideas. Well, this is not as simple as sounds. Finding the right stuff and then creating links by visiting other blogs requires lots of time to be spent in the front of internet. And only those people can survive in this environment, who love to surf the internet.
Rajkumar is an enthusiatic blogger from Andhra Pradesh, who works on Andhra Pradesh exam results website by providing the information of ap 10th class results and AP Intermediate 2nd year results 2012.