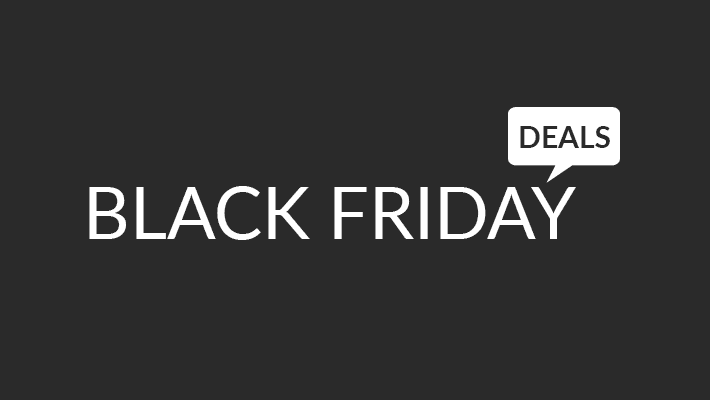 As the black Friday approaches, most of the consumer products go on sale. You can find these sales in your local markets and departmental stores as well. The cyber world never stays behind and that is why there are a lot of WordPress Black Friday 2014 deals out there. It is time for you to grab those deals and get the most benefit out of your favorite WordPress hosting companies, theme shops and plugins.
Some of the top rated companies that have come up with black Friday deals for 2014 are covered below.

Note: I'll be updating this page through out the week, so make sure to bookmark it to get the best deals.
Black Friday & Cyber Monday WordPress Deals 2014
If you're still using blogspot and can't afford to buy web hosting.
This is a great chance for you to grab WordPress deals at huge discount. Below are Hotted WordPress Web Hosting, Themes and Plugins deals.
Web Hosting Deals
There is no doubt that Hostgator is one of the most famous hosting companies in the world. If you have been thinking about buying hosting package from Hostgator then black Friday is the best time to save as much money as possible. In black Friday deal offered by Hostagator, you can save 55% to 75% on hosting charges. The sale starts from 28 November 2014 and it will last until 1nd December 2014. The hosting packages starts at only $1.98/month and if you want to buy a domain, you will only have to pay $4.50. You should not waste any time because this offer is not going to last for a long. No coupon code is required, just visit their website and get the discount.
Discount: 55% OFF to 75% (During Fire Sales)
Start date: Live
End date: 2nd December 2014
Sign up link/Coupon: HostGator2014
Bluehost
Another reputable company for WordPress web hosting is Bluehost and they have also come up with a wonderful black Friday/ cyber Monday deal for you. You can up to 50% on hosting charges and for that; you just need to use the black Friday promo code offered by Bluehost. The hosting charges will become as low as $3.49/ month and you will also get a free one year domain registration too. The deal will last until 1 December 2014 so hurry up and grab this amazing deal. You don't need a coupon code to get the discount as it is offered to everyone until 1rd December 2014.
Discount: 50% off
Start date: Live
End date: 1st December 2014
Sign up link/Coupon: Click here
Dreamhost is already famous for its cheap web hosting services and to give you more advantage on black Friday 2014, they are offering some amazing discounts on their hosting and domain registration services. Instead of paying $8.95/ month for hosting, you will be paying $3.53/ month and that will help you save $100 in total. Just use the promo code "BLACKFRIDAYBIG" on checkout page and you will become eligible for this special black Friday discount.
Discount: $2.95/mo. Includes 1 free domain name!
Start: Live
End: N/A
Signup link/coupon: BLACKFRIDAYBIG
WordPress Theme Club Discounts
So you have been meaning to buy some awesome WordPress themes from Theme Junkie but the price has always been out of your reach? Well, you don't need to worry about the price anymore because in their black Friday deal, Theme Junkie is offering 20% off on all their themes. You can also get 20% discount on membership charges as well. Instead of paying $100 for full membership, you will have to pay only $80. Just use the Theme Junkie Promo Code "BLACK2014" while checking out and you will get the discount. Move fast because the offer will last until 3rd December 2014.
Discount: 50% OFF
Start: Live
End: 1st December
Signup link/coupon:  HOLIDAYS
Mythemshop has come up with an amazing black Friday discount offer. Until 29 November, you can buy any theme from this platform with 91% discount. Instead of paying $100 for membership, you will have to pay only $8.95 and you will be saving $91 in the process. The promo code for Mythemeshop is "ThemeFor9". Just apply this code and you will get 91% discount on any them you purchase.
Discount: Whooping 91% OFF
Start: Live
End:  1st December 2014
Signup link/coupon:  themefor9
Teslathemes provides premium, clean, fast loading, powerful design with great support WordPress themes. You can grab 50% whooping discount for this black friday
Discount: 50% OFF
Start date: 27th November
End date: 2nd December 2014
Coupon: WEEKENDSALE14 (Link)
WordPress Plugins
MaxBlogPress
I'm using Ninja affiliate plugin from MaxBlogPress, they've great collection of WordPress plugins. Secure your copy of their best
Premium products (bundled) @ 70% OFF:
Discount: N/A
Start: Not Live
End:  N/A
Signup link/coupon:  Link<
More deals are coming..
I'll be updating this page with more deals so make sure to come back every 24 hour.
This is the best time for you to grab these Black Friday & Cyber Monday deals as they won't last longer.
If you have any other deals related to Black Friday & Cyber Monday do leave comment, I'll update the post.