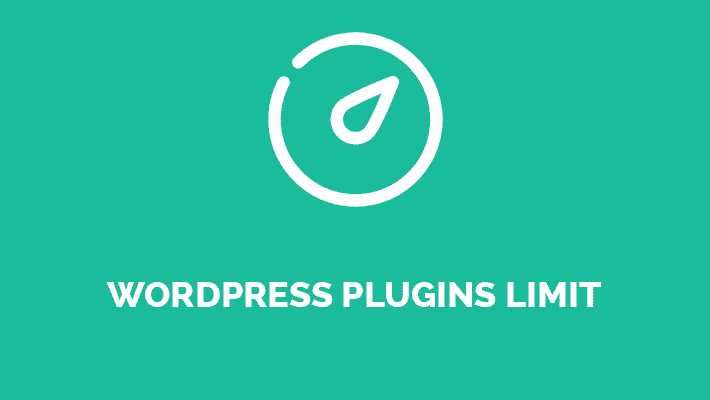 WordPress plugin is regarded as an optimal choice for extending website function, with which people can enhance their sites conveniently without learning professional skills. And also, almost all plugins are free of charge so as to encourage webmasters to install too many WordPress plugins immoderately. However, more installs doesn't create a better site.
In most cases, webmasters install WordPress plugins blindly instead of thinking twice. That is the leading cause to slow down page loading speed and get the whole site in trouble. Thus, if you are in the same situation, you have to take action to clean some unnecessary plugins right now.
How Does Plugin Overuse Impact Your Website?
Breaking this down, the excessive plugins have a negative impact on site performance, security, reliability or some other sides. Here, we would like to tell the truth and let you know what make your site go downhill.
Database Queries
Using too many plugins means compelling the server to accept too many requests at once. When visitors load your website, each of the installed plugin sends request to the server meanwhile. Imagine that, if there are one hundred plugins installed on the website and 100 visitors load the page at the same time, do you think that your site can undertake such heavy load?
HTTP Requests
Some plugins cannot work properly without a bundle of style, scripts or other custom assets that may cause the generation of extra CSS files and JavaScript libraries. That is a threat to your website performance for every page is forced to load those added features.
Security Issues
When installing some poorly coded plugins, you probably get the site in a big trouble. This is because that such plugins always come with security vulnerability, with which your site is easy to be attacked by hackers.
How Many WordPress that You Really Need?
As some WordPress resource sites like WhatsWP suggest, the plugins in dealing with security, SEO, backup and speed are essential options for each site. Besides the 4 options, there is no need to add extras unless you have special requirements.
We have picked out 4 recommended plugins designed for each aspect mentioned here, followed by a comprehensive introduction as well. You can download them from WordPress.org
Security – Sucuri Security
Sucuri Security has been recognized as one of the best free WordPress plugins for website security. The spotlight featured of this plugin is Security Activity Auditing, which is responsible for all security monitoring on related events. In this case, you can keep an eye on any issues happening to the website and take measures to solve them at once.
Besides, this plugin also features File Integrity Monitoring, Blacklist Monitoring, Post-Hack Security Actions and Effective Security hardening. If there is something wrong with your site, the Security Notifications acts as a timely reminder to inform you the abnormal occurrence.
SEO – WordPress SEO by Yoast
WordPress SEO by Yoast is the plugin that boosts the website traffic effectively by optimizing web content, RSS, meta & link elements, and other parts of your site. By featuring Page Analysis, this plugin takes responsibility for the check of focus keyword included in alt tag, post length, the use of subheadings, etc. And also, some other functions, like XML Sitemaps, Breadcrumbs, Social Integration, and Import & Export Functionality, make a difference on your website optimization.
As the key to preventing data from losing, backup is recognized as a must-have for all websites. Ready! Backup is born to do this easily. This plugin supports both manual and automate backup as well as the features including schedule automatic backups, database & file backup, backup in archive, back up logs, etc. With this powerful plugin, you are able to back up the website to FTP, Amazon S3, FTP, Email, Google Drive, and so on.
Speed is a big concern of a website, for which has a direct impact on page loading speed and content delivery speed. W3 Total Cache can do it perfectly with the caching of browser, object, minify, page and database. And also, it features transparent content delivery network so as to minimize the time for file upload.
As recommended above, these 4 plugins can meet all the general needs of any kind of websites for further optimization. If you really require some advanced add-ons, you can also refer to this page for more selections of the powerful plugins, focusing on link building, database optimization, file upload, music player integrated, and so on.
Anyway, before installing a plugin, you have to think over whether it is necessary for your website. If not, you'd better avoid using it.