Is your website search friendly??
Can you Build a Penguin-Safe, Search Engine Friendly Website? The answer is YES!
The recent Penguin update has show the direction of search and what the future holds for web marketers. A lot of people are scared of using exact match anchor texts or building links to their inner pages. But you don't have to be scared – at least, not when you do the right thing.
It's true that the Penguin update has drowned a lot of sites and rendered some folks homeless, but we need to also look at the good side. Google and other search engines are doing their best to make the web much better, more convenient and resourceful for guys like us, the white haters. They're in business too, so if you play your card well, they would do the same and reward you accordingly.
When you look at the other side in the algorithm calendar, you will discover how to build a better website and optimize properly. You should employ personality and creativity when building a site – and there are credible SEO services to meet these latest ranking requirements.
And the interesting part is that the old is the new new: content is king. To be safe and build search engine friendly website  follow these basic steps:
Know Who You're Targeting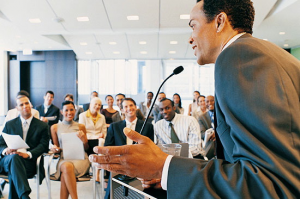 Image Credit: focus
Everyone will not benefit from your website. You've to map out the target audience your contents will be directed to. Without knowing who the person at the receiving end is, you'll produce the wrong contents for them. An SEO company should help the prospect and customer to research who they're marketing to. That's their primary duty – market research. Who is your audience?
Do you know their social status, the demographics and what piques them? Without a proper grasp of who they're, you'll build the wrong website. Creating a search engine friendly website rests at the base of a sound market research and metrics.
There is no place for assumptions – if you assume that your audience knows what you're saying, it could be the greatest obstacle to business growth. Get to know these people; who have blood running through their veins. They want to experience you. Not only as an internet marketer, but also as a person who has feelings and could go extra miles to help others.
Spoon-feed Search Spiders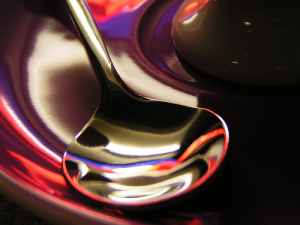 Image Credit: thewikiman
Search engine spiders are like toddlers. Toddlers need support from parents before they can enjoy the nice meal on the table. When building a website or if you already have one, the goal is to serve quality and helpful contents to your readers.
Google spider for instance, doesn't have eyes and cannot tell if your site is well designed or not. Web Spiders that crawl websites for fresh and unique contents have been programmed to function in a certain way. The secret to building a friendly website and producing excellent contents is to ignore search engines and focus on the people.
Of course, you may still use keywords to give insights, but that's not the focus.
When you engage the readers with interesting and helpful contents, they would stick around, ask intelligent questions, make buying decisions and share your contents with fans and business acquaintances. If your content must please Google, it must first please the end user (prospects, readers, customers, clients and so forth).
So, the best way to spoon-feed Google isn't by stuffing keywords or using hype, it's about using the right language in a unique way to gladden the hearts of readers. If you consistently practice this, your website will grow exponentially.
Focus ON End Users
It's all about them, not you. When you create a website for your business, the focus mustn't be on your achievements and the numerous qualifications you've got. It's about the end user.
Those who have problems, needs and aspirations – they're counting on you to provide lasting solutions and if you can do that continually, congratulations. You can easily create a powerful platform for organic traffic.
A search engine friendly website talks about people and their problems. "What's in it for them" should inspire you – see you at the top!