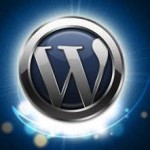 Many bloggers are always looking for new and exciting ways to gain back links and get more people to their sites. One way that can build a massive influx of incoming links and traffic to your site is by building custom and premium wordpress themes that you can give away through your site.
Here are just a few of the benefits to creating and distributing your own wordpress themes.
Investing in Yourself and Your Blog
When it comes to creating your own custom wordpress themes, it's a lot more complex than just writing a guest post of a guide book. WordPress themes take time, skill and lots of work to develop. With all of that said, you will probably need to hire a designer for your time. Instead of looking at this as a cost, look at it as an investment in yourself and your web site or blog.
Incoming Links with Every Blog Install
One of the killer reasons why creating your own wordpress themes is such a great idea is that every time someone downloads and installs your wordpress theme, you will get a link back to your web site from theirs. In the bottom footer section you would have something like "WordPress Theme created by SiteUrl". Even just one install a day would bring you an extra 350+ quality incoming links per year!
Free Traffic from WordPress Theme Reviews
The blogging and wordpress community is a very loyal and sharing one. If you are creating quality blog themes for other to use, there is a good chance other blogs will be sharing your themes and writing reviews up on these free themes as well. This will help by sending more traffic to your site, but also bringing in more download and people using your themes, hence giving you more back links.
As you can see, there are plenty of benefits to creating and distributing your own wordpress themes to your readers. Not only are you getting back links and attention for your blog, you are also building a quality resource for your readers, which will keep them coming back for more.