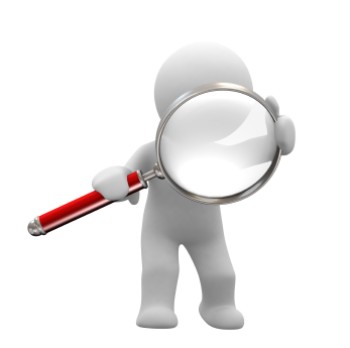 When comes to searching something, Google tops the list. But talking about the search engines which are meant for students for their academic requirements, there are other options as well which serve a good purpose for them. Finding such search engines which caters students can be a difficult task for people who are not aware of these places. So if you are searching for such solutions, consider this article as a boon for you. It will help you in uncovering competent search engines for your academic requirements. Let's have a look at Most Useful Search Engines for Student:
Google Scholar
As Google dominates the world of search engine; it caters the students as well with Google Scholar. It is among the most popular tool available for college students and even teachers. It helps the students to broadly search for any kind of scholarly topics and literature. Hence you can find your subject based articles, books, theses, papers, court opinions from academic experts and scholars at this place. It is considered to be an important tool in the academic world.
Fact Monster
Another popular search engine for students and academic world is Fact Monster. It is a blend of many things like dictionary, thesaurus, almanac and encyclopedia. Therefore, you can call it as an all in one search engine for students. The result you get for your topics are always found focused to the topic and therefore getting to the point information is not big deal at Fact Monster. You can find two important sections at this place- the reference desk and home center. The former comes with an atlas carrying a time line trait, while the latter gives you sufficient resources to complete your assignments. Besides, you can find tangible stuffs for kids, like games, analogies, quizzes, spelling tests and many more such thing making it a perfect search engine for children as well.
WorldCat
Another search engine for students is WroldCat. It is considered to be world's biggest network of library services and content. The libraries found at this place are devoted in rendering access to a number of resources on the internet, where generally people depend upon any information. It has a number of collections and services of more than 10,000 libraries all around the world. If you fail to find any book at your local libraries, better check for the same at WorldCat and most likely you can find a copy of it.
iSeek
This is another one of the best online resource or search engine aimed to serve students, teachers and professionals working in educational domain. You can find via this search engine a number of high quality contents reviewed by relevant field experts from universities, research centers, government and non commercial places and sources. If you find tailor made searches, you can use the tool of user rating system and dictionary to get specific and focused result.
Highbeam
This place is a good subscription service which allows the students and teachers to search the desired information with ease. You can find a number of online research tools and resources in a form of journals, research papers, academic articles, newspaper and magazine cutting and excerpts. In short, this place is an excellent search engine and resource center to find any subject of your interest.
The college students often have to rely on a number of resources for their academic requirements. The internet is the biggest resource in the world. With a list as discussed above regarding some top search engines meant for students, they can simply enjoy the facility to get tailor made information. In this way, you have all good reasons to excel in your academic performance.
About the author: Brianne Walter is a blogger and writer. She loves writing on technology. She recently bought a Black Pearl Earrings herself. Her article on audi a9 was appreciated a lot by her readers.