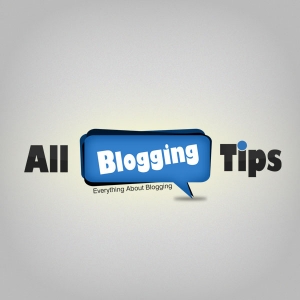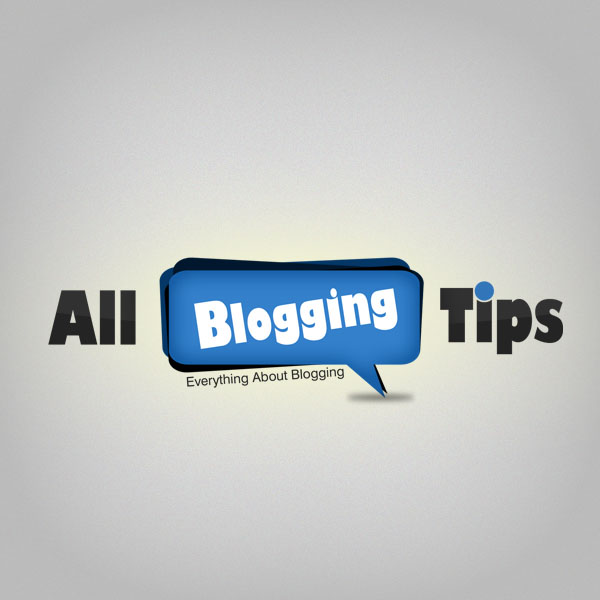 You may have noticed that my website looks a little different recently.
Hmm, let's see.
There's a new logo and improved header?
A better design?
Different feature box and improved navigation menu?
You are too quick to notice. ;)
Yes, the blog has undergone a revamp on new year, and I am so proud.
This blog is a part of my life, and I love to keep it growing.
Now, lets get into the details about revamping the blog and why I took this step.
Why The Change?
Though thesis was doing pretty good. I was not happy with old design because it was not mobile responsive, no better user experience and old logo.
The primary reason for new change was due to technical difficulties and negative design response from readers I had been receiving a few weeks ago.  Site kept crashing when I update anything in the setting page of theme, design was not responsive. Logo was bit old as well.
Honestly, I started to hate the previous theme, and there were several reasons behind it. The new design gives the opportunity to provide better design to help users to browse the blog with ease.
I love playing around with my blog, making it better, design improvements and just trying to make it feel better.
If you are following this blog, you might have noticed that I ran a poll in sidebar to see response of blog readers. Here is result.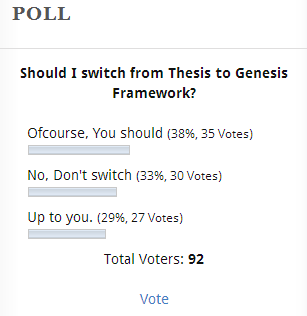 As, you can see. 38% votes are for Genesis framework.
I'm not giving to write anything bad about Thesis or Genesis, revamping the blog and switching to Genesis is my personal preference.
I'll reveal the results after switching to Genesis in few days.
What are the new changes here?
Today, I am going to announce few changes that I did recently. I hope you will like these new change. If not? Do comment below to let me know if I missed something.
New Logo and Social Media Branding
It took me sometime to find out good designer who can design a better logo for my blog.
A part from logo, I've got new favicon. Twitter, Google+ and Facebook cover & profile image too.
Better Design
The new design is built on Child Theme For Genesis 2.0 Framework. Which is currently one of the best framework out there for WordPress.
Mobile Responsive
New design is fully mobile responsive, you can navigate lot better now from any devices. Cool?
New Optin Forms
I use MadMimi as my newsletter system, it works quite well for me. I hired a web designer to design new optin forms for my blog. You can see the big feature box on homepage, better optin form on sidebar and after post.
What's More?
Improved User Experience
New Social Sharing Buttons
Better Header Navigation Menus
Sidebar Tabbed Widget with recent and popular posts.
WordPress  Hosting I Recommened
Extremely Useful 404 Page
Rebranding Twitter Profile
Rebranding Facebook Page
Rebranding Google+ Page
The main reason I want to describe in this post New Framework, Better Design and New Logo. Rest are few things that I wanted to tell you.
If you are reader here, bless you, and thank you for bearing with me.
If you are new, thank you for dropping by and I hope you stick around!
Your thoughts please..
I'd love to hear your thoughts on the new design.  What do you like about the new design?
Please give your feedback, postive or negative. Because that's the only way to improve.
More importantly, what don't you like?  Have you noticed something that doesn't work that I have missed?  How is the new logo?
Let me know by leaving a comment below!