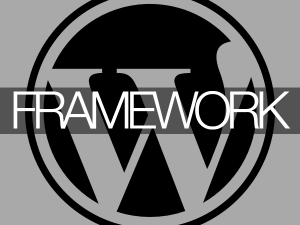 The WordPress theme frameworks have become very popular in last one year with the increasing use of WordPress. The themes are very important part of WordPress websites and if you are starting a site of your own then you surely need a theme that suits your site. The theme frameworks make it very easy for you to make sure that you can make great things according to your needs. These themes can be exactly what you need as you are creating and customizing them with your own imagination. These theme frameworks offer you a great deal of options that make theme building easy and flexible for you with great in depth tools for customization. Creating your theme, for the WordPress website, is the best way to make your site look exactly how you like it. Here are three top theme frameworks in the market.
Read Also: How To Select WordPress theme?
The Thesis is one of the best theme frameworks available for the WordPress websites. The best thing about this is the bundle of great features that you can use for making your website better. There are many features included which will make sure that you can do without using too many plugins that can unorganized the website. It comes with the most advanced and in depth control panel which will provide you with total control over the theme framework. You can do anything that is needed to customize your WordPress website theme. It comes with some beautiful and easily customizable templates. These templates can be used for design the WordPress website according to your choice entirely. This is a theme framework that loads very fast.
The SEO techniques are very important to make your website listed in search engine indexes with higher ranks. If you are looking for a theme framework for your WordPress website, which is SEO friendly, then the StudioPress is undoubtedly your best choice. This theme framework has quite a lot of great functions and options that make this theme framework a great one. The functions may require some studying but once you know them, you can make a WordPress website which is fast, beautiful looking, fully functioning and with great SEO support. The website designing functions, of this great WordPress theme framework, are really the bests with great coding facilities and really flexible customization.
The Genesis is the best theme framework for WordPress when it comes to making the site as fast as possible. It includes some great functions which make it the best one for you to use for your WordPress theme's designing. It comes with a lot o great designing functions, like slide show on the top of the contents, which can help you to design a very attractive looking WordPress website. The menu navigation controls and sidebar customization tools maker it a very useful tool for your website. The layout options and the widget placement options, for every page of the website, are really great inclusions in this theme framework. This theme framework offers you a great automatic theme update function which will keep the theme updated regularly.
Our Recommendations: