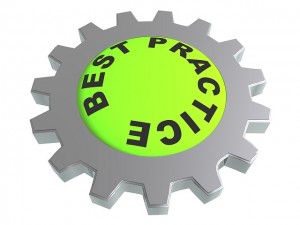 So the new year has started.
Many start the year with New Year resolutions.
It's reported that 8% of the people, who create a new year resolution, stick to it till the end of the year and achieve it.
8% only. You can read more about it here on forbes.
Mind-blowing, right?

I'm sure that one of the resolutions you may have set is to have a better blog by next year, after all, that is why you're reading this blog ;)
So how to make next year a better year for you blog and your business. Here are 3 tips you can apply.
Tip #1: Read a book every week
This have been a tradition for many of the successful people.
Not only does reading expand your mind with new ideas, it'll also change your prospective, and make you build your business by a faster rate.
Not only does it have benefits for your business, but there are many other benefits that make it worth it.
You can read more about the other benefits here.
Remember, it only takes one idea to be successful.
The question now is what books you should read.
And the answer is that it depends. It depends on your business, which stage are you in, and what are the strategies you're applying.
It also depends on your expertise about the topic, some books are for beginners, and others are for experts.
If you want a list to pick from, then you can check 30 Books Every Entrepreneur Should Read in 2016.
My favorites in the past few weeks:
Launch by Jeff Walker
4 hour work week by Tim Feriss. I just started it this week, but it's amazing. I know I should have read it earlier.
The Miracle Morning by Hal Elrod. One of the best books I've read.
The School of Greatness
SmartCuts
Virtual Freedom.
Most of these books could be found on Amazon.
One thing you should notice is that you should not read business books only. You should also read self-improvement books.
You can't reach success if you don't keep seeking improvement in your life. So make sure you add self-improvement books in your mix.
Tip #2: Create a course to skyrocket your income
I've talked about this a lot before, but creating a course could be considered as a must to reach the success you want.
If you're using ads to monetize your site and you don't have a course, then you're leaving money on the table… a lot.
You need to create a course.
Beside the money you make, which is only the primary benefit, you will have more traffic, be viewed as an instant expert, and more loyal readers who join your course and love you more. Yes, many will be more loyal when they buy from you.
Beside that, you'll have a list of buyers. A list of people who are willing to take the credit card from their wallet and spend money, not just freebie sakers.
This list worth a lot. You'll have higher percent of people buying other products, or buying affiliate products.
So what is stopping you?
I hear from many that the main problem is a tech problem, which maybe a good problem when it comes to money.
If you don't have an audience and want to tap into an existing audience, then you could add your course to udemy… nearly no technical experience is required.
You can pay someone to set it all up, or you can do it easily on platforms like Rainmaker. I have tried it, but I didn't stick with it due to the huge limitation. I turned out to try many other solutions, and I am using Spaces now. It is doing a good job till now. Make sure to take a look.
You could read more about course creation here:
The Simple Unknown Secret to Start Making More Money.
Tip #3: Review your life regularly , and focus on taking action
I've been using the Freedom Journal for a while to make sure that I could stick to my goals.
One thing I really liked about it is the 10-day sprints and quarterly review (25 days.)
It helps you to evaluate your life and life your life to the maximum potential.
I saw a huge difference in every aspect of my life after using the journal, and this could be the main reason why. There are many other reasons, you need to check it yourself.
Even if you don't buy the freedom journal you need to set time every month at least to review what actions you took, how it made you closer to your goal.
You will need to review your plan and set the actions you need to take next month.
Keep doing this and you'll be amazed by how much you accomplish every month.
It's better than seeing the next year coming without you even sense it.
Last Words
These tips are easy to implement.
You could easily corporate them into your routine, and you'll see amazing results.
What is left is that you take action and be determined to make 2016 your best year ever.
Are you willing to take action and make it your best year?