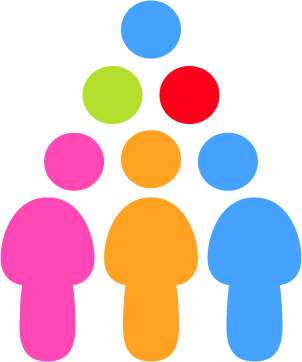 Let's admit!
It becomes boring when people don't notice you.
Trust me, I've got this covered.
Please don't quit your blogging.
I know you would think – I'm not a quitter. I won't…
But trust me, some of you would put their blogs on hold when they won't see any progress.
And one day, your blog writing won't be on your to-do list.
Don't be scared…

Just forgive me. I didn't write this blog post earlier. I should have.
In this article, I have something special to share with you.
Who doesn't like to keep the readers abreast?
So, I'm going to reveal some secrets that worked for me, and surprisingly other bloggers use the similar kind of strategies to engage their readers – You'll love this…
Do you know what makes your blog special?
Answer: Content. Right?
Okay…
Do you know what makes your content special?
Answer: Solutions + Story + Usefulness
Yes.
Always remember one rule in blogging: Give People what they need.
Generally, there are three things that readers want to see in a blog post:
1 – A Solution to their Problem: They would rush to click on the title to open it up if they think it's going to help them. Probably because nobody wants to waste time, so they quickly want to pocket something useful. When the readers come across the solution they want, they want to give it a try.
2 – A How-to Guide on the Topic: The blog readers want to learn things and if they find out a tutorial that could help them, they are likely to check it out. The how-to guides are quite popular on the blogs, almost every niche blogger writes how-to guide blog posts to attract the readers.
3 – Useful Tools + Resources to get things done: You might be offering some useful and helpful tools to share with your readers inside the content or directly telling them in the blog post title. Once blog readers come to know that you always share great tools, they will keep an eye on your future articles.
So, you've seen what readers want to see in a blog post.
Now, you must know what makes a blog post appealing.
You probably do the same thing while reading your favorite blogs — I might also come under the trap that my favorite bloggers set for beautiful reasons… (I kind of love it…)
It's time to find out that what are things that make the readers convinced to stay connected to the blog.
7 Psychological Ways to Engage Your Blog Readers
It could be a sudden nudge by saying 'STOP' or 'YOU CAN LEAVE', but for the most part you should be there to help and educate your readers. Take a look at the seven ways to start engaging your readers:
1. Give Preview of the Core Message
Many influencers do this – and I know this, it's actually a strategy to make your readers mentally prepared that something amazing is right there and they are about to witness this.
The preview tells itself.
You give the hint that what's GOING TO HAPPEN, why they should stick to you, and what could happen if they keep on reading the article. When your purpose is to engage the audience, and you're confident that your content is surely going to help the readers, then go ahead.
The readers feel great when they get the feeling that you're going to reveal a secret or share a great tip with them.
Brian Dean knows this strategy better than anyone. You can't walk away if you start reading his article. Take a look at the example:

I also tried the same thing at the beginning of this article (Not Guilty, because you're going to love this)…
2. Adding the Examples in the Content
When you shape up your views with simplicity, authenticity, and clarity, it becomes easier for the audience to understand.
And when you add examples in your content, not only does it help the readers to understand the concept, but it also clarifies the essence of the message.
Many top bloggers and influencers use the examples to educate their audience.
Neil Patel also uses examples to showcase the point and describes his views using others' work which ultimately helps the readers to understand it. He uses examples all the time.

There are three benefits of giving examples in your content:
1) – It helps in building the trust.
2) – It authenticates your point of view.
3) – It gives you leverage to explain the topic.
All three benefits assist you to get closer to the audience you're interacting with. When your readers understand your point of view  with the help of examples you're using, the chances are that they would go one step ahead to follow you.
Use the variety of examples in your blog post. Don't make yourself trapped under the uncertain questions like:
How many examples should I add?
Can I add examples of my own blog?
Should I link to others while quoting them in the examples?
Should I just use links or screenshots to add examples?
Uggh – If you ever thought that way then please give yourself some space!
Just imagine.
You want attention, you want social reach, and you want more social sharing.
What if a brand you mentioned in your content or the influencer you've linked to re-shares your content on Facebook, Twitter, or LinkedIn?
It might be a dream come true for you!
Trust me, it happens.
Are you clear on this?
Good. Keep reading…
3. Using the Art of Storytelling
Storytelling is not just an art – It's a great art.
When you have a style, knowledge, and passion for engaging the audience, then you should work at your best.
Storytelling is something which mesmerizes the listeners.
Do you remember grandma's stories?
You used to be totally amazed and everything used to look so real – Just like happening in front of you.
Well…
Grannies have the talent of telling the stories. Nobody taught them, it's natural (I guess).
Marketers win when they successfully tell the story, it's not necessary that it just happens in the articles — You might watch a YouTube video that captivates you and you get more involved with that YouTube channel.
Jim Connolly knows the secret of creating the appealing blog post titles.

He makes readers curious about the content, and ultimately people want to check his blog posts and newsletters.
Take a look at the example:
4. Be a Problem Solver
I always share great tools with my readers. I know tools solve people's problems because these online tools help me in making my content creation, online marketing, and freelance writing easier.
I create infographics using Visme. It's a great tool for creating banners, infographics, and blog post graphics.
I use Nimbus chrome extension tool to take screenshots.
All these tools solve my problems. So I love them. I always mention the tools I use on my personal blog.
Remember, when you start solving the problems of your audience in your niche, they will start loving you…
Maybe you don't have an idea what would happen.
Being an authority in space means a lot. People listen to you, they agree with you, and they start following your footsteps. Always remember, the more people follow you, the more responsible you should be.
Mathway might be the best site for students who use it for solving their algebra and geometry assignments.
Somehow, people are at work. Things really work when they're in place.
The point is, if you want to keep people coming to your website or blog, you have to create the utility for them.
Do something that helps them as I mentioned that I regularly use tools like Visme and Nimbus.
Why?
Because these tools help me, which is why I recommend them.
5. Use Screenshots to Attract the Readers
Speaking of readers engagement, screenshots actually help me to attract the readers. I always collect and gather screenshot.
I've noticed that people love my screenshot work.
Why wouldn't they?
It helps them to understand the point. You might want to do the same on your blog.
You don't want to make readers off the hook.
In order to avoid that, you have to use every possible strategy to engage them.
If you regularly visit the blogs of top bloggers and influencers, you'll notice that almost all of them use screenshots in their blog posts, because this strategy helps them to explain things…
You can use this extension Awesome Screenshot Minus.
6. Add Diversified Sources + References
Mixing up the different mediums and adding up the righteous references make your content more useful to engage the readers. The sources not only help you to authenticate your point of view but also add value to your work.
Bloggers use a variety of sites to add the references in their content.
From YouTube videos to Slideshare presentations, articles to e-books, they use references of all possible and relevant things.
Flipboard is an awesome platform to find the best content being published in various categories. Scribd helps you to discover e-books of various categories.
There is no problem with adding the links of popular podcasts.
Find out podcasts on SoundCloud.
The more you make your content helpful, the more people get involved with you. The reason is simple, when you have a detailed and diversified article to show, it would give an image of a research-based article which may depict the hard work – and people respect the hard work.
7. Manually highlight the Relevant Articles
People normally don't click on the related articles that appear at the end of the articles automatically, probably because those articles come out randomly and there isn't any kind of synergy between the article you're reading and those who are appearing at the footer.
If you notice, all top bloggers and influencers mention their relevant articles in their content (and most of the times their previous articles)….
So it means it's a useful strategy to adopt.
There are three benefits of highlighting the previously posted content:
You get internal linking on your blog
Chances of readers slip decrease
It guides readers in finding the related content
When you have a strong internal linking on your blog, the crawlers (of search engines) travel within the blog (from page to page), and this exercise somehow helps the blog to get its content indexed in the search engines real soon.
Although, search engine ranking depends on many different factors, but I have reasons to believe that internal linking also helps the site to get ranked higher in the search engines.
When you create a web-of-internal-links on your blog, it forces you to create more high-quality and authoritative content just like the influencers and top bloggers, and in the result, you will get the much more engaged audience on you blog.
What would you do now?
We can't apply a bunch of actions together. It always takes the time to implement the new strategy.
No one will ever refuse to have an engaged audience because an engaged audience would love to hear from you, share your content, and keep visiting your blog.
You might like to use a related post plugins to engage the readers but always remember that you can't force someone to share your content or like your work.
Use all possible strategies politely and gently to engage the readership. The email marketing tools like MadMimi will take your readers engagement to the next level when interested people would start subscribing to your blog and opt-ing to receive your email newsletter.
The biggest tool you can have is your 'Quality Content'.
Your readers must know that they should never miss your content. Once you start creating such a content, you will see more people would be commenting on your articles and sharing with their friends.
I've noticed that people like to comment on the blogs which have Commentluv enabled because it links the commenter's recent post along with the comment.
It clearly means you get to see more people coming onto your blog and commenting on the articles if you use this plugin.
What else would you do to engage your blog readers?