The social media marketing is an effective way of online marketing but you have to understand the key factors of it to utilize the facility. One thing that the social media marketing strategy requires is your knowledge and complete dedication of to the process. The social media marketing has become the most used online marketing strategy because of the great reach it provides to the business owners. If you are planning on starting an online business then use all your resources well and the social media is surely one of the most effective ones. Here are few key factors of it. Read Also : Criticism of Social Media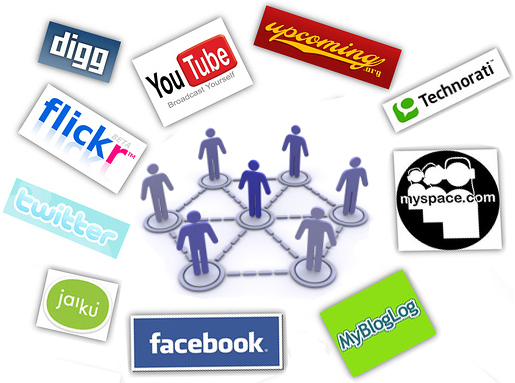 Targeted clients
It's the customers who make a business what it is. If you are using the social media marketing strategy then you have to connect with as many people as possible. The online business and services have become a new way of business for many and if you can target the right people with social media sites then you will really benefit. Make sure that you stay connected with the people.
Building relationships
Building relationship with the targeted customers is very important for your business. Establishing good business relationships requires you to make sure that you do something for them and don't charge anything top start with. The social media sites are the best places for you to share important and useful posts that your followers can use. This will portray you as a helpful friend and people will be happy to maintain a personal relation with you.
 Conversation is important
The conversations between you and the followers are very important factors for the social media marketing. You need to answer all their questions, reply to all their comments, thank them for every share and provide them with particular information if they ask for it. These are communications that you need to maintain with your social media site followers. If you do this complicatedly then you will surely find success soon.
 Be consistent
Consistency is very important when it comes to social media marketing. If you are unavailable for few days then your followers may go to somewhere else for what they need and that will hart your business. You have to make sure that you are regular with your updates and communication. If you need to go to somewhere, for few days, then ask an associate to help you with the social media marketing.
 Hold your sanity  
The social media marketing is a free way of online marketing. You have to use it properly to make sure that you get the best out of it but that may take some time. You must remain calm and keep doing the marketing even if it doesn't show fast results. The results will come when its time and you have to keep working, without any expectation, till then.
 Set goals
You can't just keep working with your social media marketing strategy without any target. You need to set some goals and work around it. Take one goal at a time and use the social media marketing to get that goal. This will help you to improve slowly but steadily.
The author Harry Sehgal recommends you to read TechnoTropis for more tech related articles. He especially recommends the article on hootsuite alternatives.