Since the arrival of Google Panda update, the days of Black Hat SEO companies have come to an end. Post Panda world is Ethical SEO services era. The aftermath of Google panda updates may bring in unprecedented fluctuations in the rankings and it might have even make your traffic downward slide. But the algorithm updates by Google are designed to increase the quality of the sites.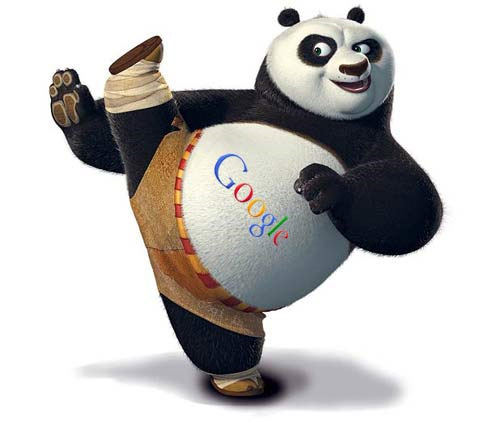 Google algorithm now only accepts high quality content. Keyword jamming, irrelevant back linking will result in instant ' Panda Slapped'. They will be banned from search engine results instantly and permanently. Fortunately, there are ways to avoid this situation entirely. The solution is simple and straightforward. If Google Panda update is your nightmare, following SEO strategies lend you a hand to satisfy the Panda and doing this properly will make your blog Panda proof.
Quality and Fresh Content

The primary pillar of all White Hat SEO strategies is quality content. With good content that has been written maintaining the keyword density rules, your blog optimization will be organic and under no fear of getting 'Panda Slapped'. Read Also: How to make each post fresh?
Substantial Content
Google expects substantial content. Although, sometimes 300 words is enough to convey your message adequately, at the times that's barely enough to get past your introduction to the subject. For example, if you are writing a blog post about "how to create a hyperlink in html", 300 words are more than enough. However, if you title is "how to make a living with affiliated marketing", 300 words is insufficient. Ensure to write above 400 words.
According to Matt Cutts, SEO strategy list for Panda is the creation of great content spread via social media. Yes, including social media in SEO campaign is one of the important strategies. This not only brings in organic, targeted backlinks but also could result in better rankings and introduces potential visitors and customers.
A social media profile that has an effective SEO strategy has the ability to give authority to your blog.
The more people who 'like', Follow' your post share and re-post your content, the more relevant and helpful the search engine spiders consider it. The number of time that it is actually shared is important for SEO. The more people share your information, the more influential and helpful your content is considered by the search engine spiders.
Strong website structure and optimizing
Design your site to engage the reader. Good website structure means happy humans, satisfied spiders and the much stronger SEO. It has become necessary that besides getting indexed the important pages of your blog, your pages might land into supplement pages as well. Using noindex tag is one good way to achieve this.
Define the relevance between pages by category. Sitemaps, breadcrumbs, semantic relationship between on-page content components, are some important aspects of successful web structure. Quality inbound links .appropriate outbound links, plagiarism free content are some of the other key factors to consider.
Follow these SEO strategies and best tips and I am sure you can easily beat Google Panda and stay ahead in the race.
This post is written by Prav. Prav is an article writer and marketer and loves to write for his clients all over the world.