Content maybe the king, but sometimes your online presence is the door which might bring luck to your business, You've to build a powerful online presense.
Just consider the case of Professional Bloggers like Zac Johnson and Harsh Agarwal, they are always being everywhere on the Internet.
I've noticed that Ammar, Founder of AllBloggingTips is building a powerful Online Presence which is probably the biggest secret of his success online.
This young blogger is making himself stand out on the Blogosphere.
You too can do this! ;)
Why you Must Have a Powerful Online Presence?
Before proceeding, just consider those cases when you get to know new blogs which are really worth going through. I'm pretty sure, that most of the time, you won't be organically searching, you will be probably being referred from any other blog or discussions.
So what I suggest is you do in simple is – Be Everywhere!
Building a strong presence is not always about traffic and popularity to your blog. But its actually building a better reputation for your blog. To be frank, the young man Ammar Ali is really inspiring me. He is doing things great and is on his way to the top of the list by building an extra powerful online reputation.
Taking it outside the box,- Good luck man!
How to Build a Strong Online Presence?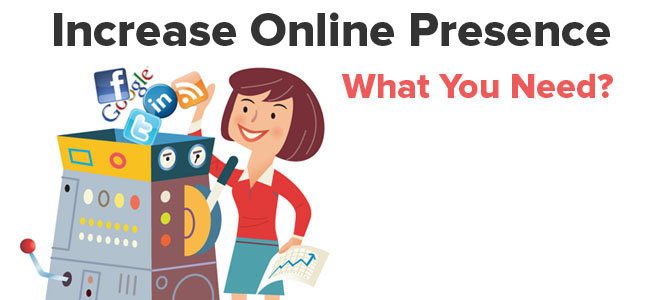 Just like I said before, "try to be everywhere". Its worth doing.
I think these are the best ways to Build a Powerful Online Presence on the internet.
Guest Posting.
The good old element of Professional Blogging– Guest Posting is one thing you should really give some priority to. Don't think you are wasting valuable content for your blog by giving away your knowledge to other blogs. Think positive and think beneficial. All those Pros won't go like Mad Guest Posters without seeing anything beneficial. Right?
Get Featured.
Ones you output articles which can be called Great Content, you will actually win the hearts of your readers and resulting in getting loyal fans and readers. They won't forget to spread the word. Write Perfectly, Write More, Write Relevant. That's the key to win their hearts. Go get em'.
12 Tips For Writing Engaging Content For Readers
Engage and Interact.
There are millions of discussions online at the same time.
Don't even think about missing one. ;)
Be active and deliver appropriate ideas and feedbacks. Don't go for backlinks, but use your words to get noticed when you are commenting on other blog discussions. You won't regret it, Mark my words Forums are a great way to be active in online sessions and really put pressure on participating these web discussions.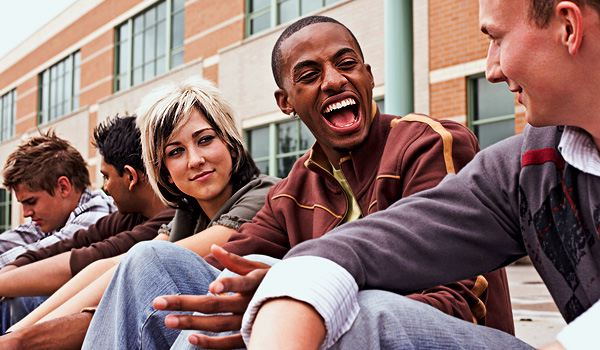 Make good use of Social Networks.
Don't forget about all those first methods you used to gain traffic, Facebook, Twitter and Google+. Target active and powerful users. Join groups and pages. Be friends with Geeks. Share your content and raise your voice. Make them feel your contents are worth reading. Note that Social Networks can be sometimes a huge waste of time. Put limit to everything, this will surely help you to increase Online Presence
Be Human.
I know some bloggers who are having great values of information but have not achieved success. Its only because that they don't have a life other than their blog Dashboard and Revenue results. They are just acting like robots who can't talk. You actually need to mingle with your readers. Talk to them back. Help them. It will also build a good readership and a strong online value.
Why You Can't Achieve Success in Blogging Career?
Over to you!
You are not fueled up with the best ways to build a Powerful and Strong Online Presence.
Good luck. Just remember that the secret recipe is to "Be Everywhere" and start the methods I wrote above to Build a Powerful Online Presence.
Don't forget to speak up your opinion and tell us about your online presence in the commenting area.