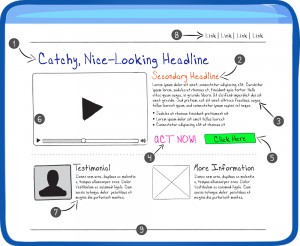 Let's start with a fact: Email is bigger, better, and much more profitable than all of the social networks combined. Add focused, well-built, and effective landing pages to your marketing flow and you have a lean conversion machine at work.
The folks at Help Scout and Aweber painstakingly make the case for email marketing and claim that email is the best way to build a "Minimum Viable Audience."
But wait! Wasn't email marketing supposed to be dead? Aren't social networks sexier?
No, it's not. An Ipsos study reveals that a majority (85%) of global Internet users use email compared to 62% who use social networking.
Now that's all users across all social media networks. Divide exclusive user bases with each of the networks and you'll find social media – although playing up to a close second to email marketing – isn't as effective as it's purported to be as far as lead generation and lead nurturing is concerned.
Would you rather focus your efforts to lists of captive audience or spread your efforts across social networks with a split audience? Also, email has focus and social media is more suited to casual engagement.
Email marketing is serious business. Landing pages drive that seriousness up by several notches.
Here's how a combination of email marketing and landing pages gets you what you want:
It's all about engagement, and email is built for it
Let's assume you have 300,000 users who've all opted in to hear from you. Then, we'll start with click-through rates and conversions. According to Litmus, Twitter tops at 1.64% and Facebook is even worse. Social media, overall, gets an average conversion rate of 0.48%.
Email, meanwhile, has a conversion rate of 4.15%. Neilson research claims that the average mobile user spends more than 42% of her time on email. By the end of this year, we'll be looking at 3.8 billion email accounts.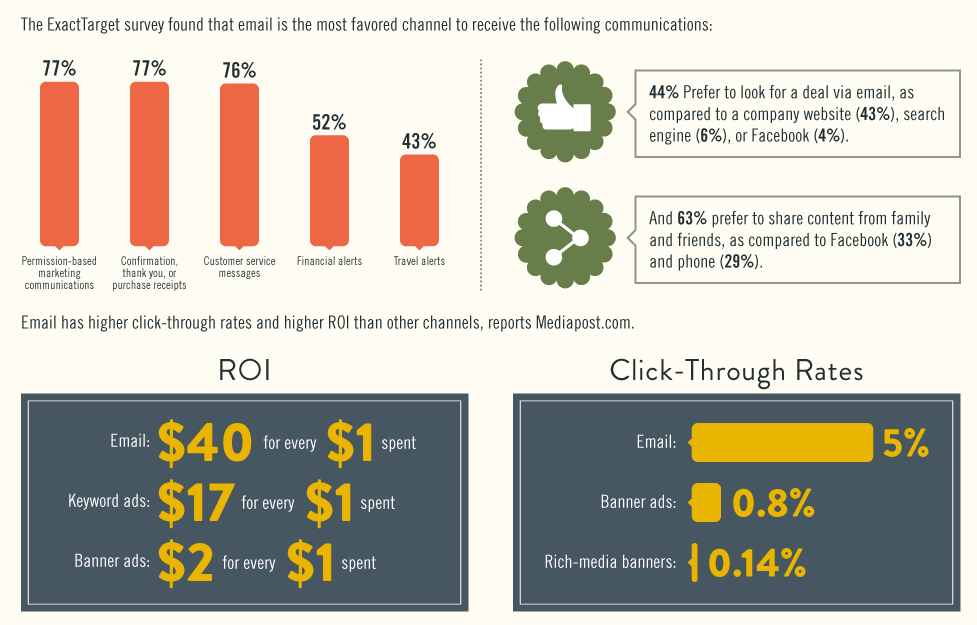 Email rules. It's not like it's a fad either. Email is an old workhorse, and it only seems to be getting better with time.
When it comes to engaging each of your 300,000 subscribers, email brings laser-like focus, the freedom to personalize, and is a distraction–free experience unlike social where anything can compete for your customers' attention (include cats and tacos).
Optimize your email list building
None of that conversion awesomeness would happen if you have no list to begin with. Whatever else you do today for digital marketing, it's time to put your money on email.
Start with large feature boxes on your home page and blog page along with opt-in forms at prominent places, just like the folks at Buffer, Derek Halpern of Social Triggers and Noah Kagan (of AppSumo fame) at OKDork. Every post can have a relevant opt-in box at the end of the post, much like what Unbounce or HubSpot do.
Anything that's "downloadable" or "needs access" or "worth seeing or trying" or anything up for "demo" can make you eligible to ask for email addresses and names.
So start building resource pages and ask for email to allow users access to them. You can check our page as well. A couple of good examples:
Moz [SEO guides and webinars]
HelpScout [Customer support, customer relationship building, etc.]
One landing page per purpose
Why use landing pages? Let's put it in a single sentence: to send traffic to a single page where customers either do something you want or don't do anything at all. That brings you a 50% probability that they do something on the page that you'd like.
Every page has a purpose. Only one single CTA (call to action) can reside on a landing page. You can't have customers do this or that. You can't have them click here and there. In fact, you ought not to even have any social media buttons on the page.
You can't have generic landing pages. See what the folks at Unbounce do? If a link leads a customer from a post on another site to one of their landing pages, they build co-branded landing pages as shown here.
For customers who come in from WuFoo: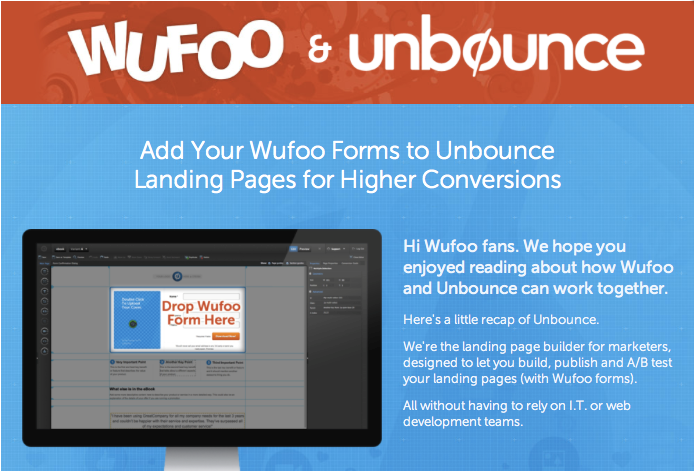 For customers who come in from HubSpot: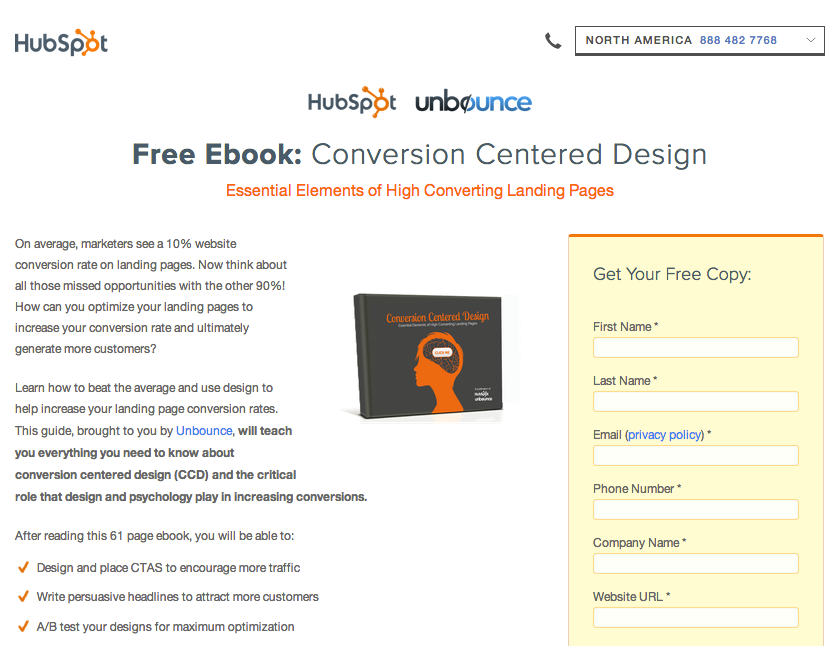 How emails and landing pages come together
Now, let's bring what we know together. Email is the medium of choice for creating engagement while landing pages are the same for boosting conversions. As long as you have an active, CTA-happy, engaged email marketing list, you'll get more traffic to your landing pages (via email) than any other source.
So, the marketing workflow for your email-centric conversions looks like this: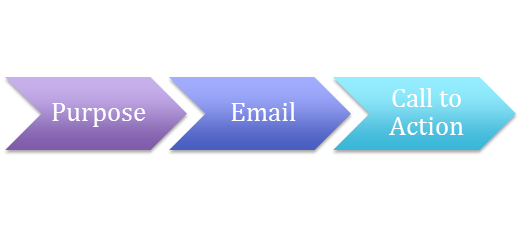 Of course, you'd have more than one purpose. Build one dedicated landing page for every purpose or goal. Like this: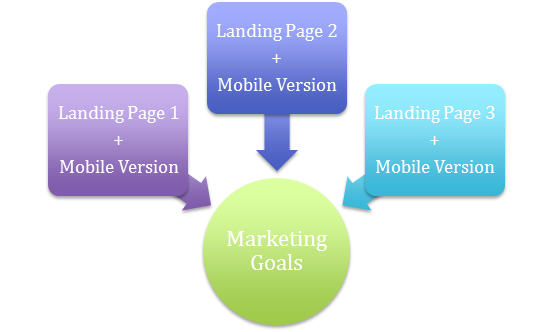 Put everything to test
Marketing, technically, is never done with. You now have email auto-responders, drip email campaigns and general email campaigns. You also have corresponding landing pages for every possible marketing goal. But how do you what works well and what doesn't?
Theories don't work for marketers. You simply have to test to know. Here's what you should be testing continuously for:
Subject lines
Email design, layout, and copy
Landing Page design
Landing Page copy
Design elements across the board
Calls to action
Offers
Personalization
Segmentation
Brian Honigman has a helpful guide on TNW to effectively test your email creative. Thankfully, there are many tools for you to deploy tests with. Most email marketing and template solutions such as GetResponse have A/B testing or split testing features built-in.
If emails were the best way to reach out, engage, and nurture your subscribers over any period of time, landing pages are the best way to help gain conversions for traffic originating from these email campaigns.
Emails and landing pages mean business. They don't bob and weave. They don't distract. They can provide for intimacy. Now, you don't get that with social media or any other forms of marketing, do you?
Do you use emails? How important is email marketing for you? Do you use landing pages along with your email campaigns to streamline your marketing? Tell us all about it!