NOTE: This forum has been closed now
I'm feeling pretty good today because I just found a place that I have been looking for quite sometime.
That is a forum.
This not an old one, but is making progress like wildfire. It is really friendly with bloggers and has been set up specifically to help them out and make them some extra bucks too. We all have used forum for one purpose or other on some time in our lives. We consider them as a place for interacting and getting help from others and also generating some traffic to our blog.
That's all. Isn't it?
Actually, this forum has something special. Something that not many other forums are willing to give you which is that you get paid to post. That's right. You post and you get paid.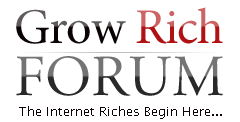 Why I recommend? 
I'm not only going to explain how to get paid, but some other amazing points of forum of this blog too so stay with me.
1. Compensation Plan:
Getting paid to post is called compensation plan there. It is as simple as you can probably imagine. When signing up, they ask you for your Adsense Ad Client ID and Ad Slot ID. And, that's it. 
How it works?
You give them your ID's and after that, you are required to make at least one post and your ads along with ads of other members will start to show up on the right side of forum. The more you post the chances of getting more and more page views increase which means more money.
And, yes any time someone clicks on any ad displayed using your ID's, you get paid. And, sweetest thing is that it is not against the terms of service of Google Adsense. They fully allow you to do that. Hence, you simply get paid for helping others and even getting help from others.
2. Blogging Section:
There is a section focused on blogging where people ask anything and everything regarding blogging. These things include talk about bounce rate, blog design, blog coding, increase in blog traffic and other problems. This is a surefire place to get solutions for all of your blogging problems.
3. SEO Section:
SEO is as important for blogging as is oxygen for human life. :D
Hence, we all need to be as good as we can in this particular section. But no matter how much we learn in this field, it won't be enough because search engine algorithm changes frequently and we can run into problems very often. This section of forum includes different tips, solution of SEO problems and many other things to help you make your blog more search engine friendly. 
4. Social Networking Section:
Social media is just as important as SEO. No blog can succeed with search engine or social traffic only because the only way to succeed is to have both of them. This forum has help on this point and a separate section has been created for this purpose.
You can ask anything related to social networking and you will surely get help.
5. Adsense Section:
Everyone wants to eat the fruit of his efforts and blogging fruit is money. Any good quality blog can be monetized and can actually make good money.
Adsense is the best money making machine on the Internet at this time and has a lot of buzz because of their policies and standards to accept a site into program. New bloggers need a lot of guidance before being able to be accepted and forum's Adsense section has been focused on educating people about just that.
Take a look at screenshotb below.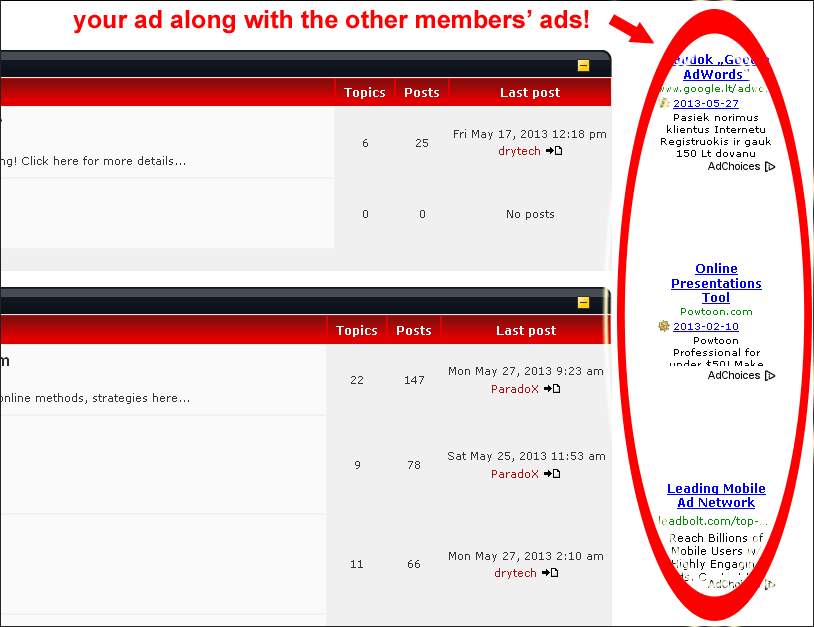 I'm really in love with this forum ever since I found it. I am spending my most time posting there because this is increasing the chances of making more and more money and I'm working as hard as I possibly can.
I strongly suggest you to give it a try and I bet you will love it.
Sign now now