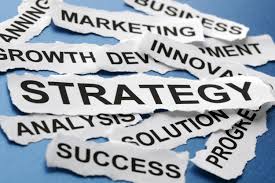 Now, let's get serious here about reason and why to promote your blog.
You've written that wonderful and informative post which everybody has been dying to get their hand on; and you edit, proofread and lastly end up posting it on your blog. And months later, there's no buzz about the blog post, no comment whatsoever.
But the fact still remains that no matter how good and informative a blog post is; if it isn't seen by readers, then it's almost useless all the same.

And the only way which we can let our fantastic posts to get enough "sightings" is to promote your Blog that house the posts properly.
Marketing a blog simply means to optimize your blog and literally carry it to the "online platforms" where they'll get more coverage and lots of traffic due to the posts inherent in it.
The ways to promote your blog usually change hands due to the ever-changing panda and penguin updates by Google search engine (we all know Google search controls literally how we market our blog online – each year.)
This means the strategies of last year that bloggers actively used in promoting their blog might likely not work this here due to some changes in the panda and penguin updates.
That's why I've come up with this awesome and yet short post on the core strategies which survived last year and the new ones that came this year on how to market one's blog effectively for traffic and online mentions.
Like I showed you above, I'll be listing just 5 wonderful ways which you can easily use to promote your blog. . . So, below is the top 5 ways as of now which you can actively use to promote that beautiful blog of yours.
Guide To Promote Your Blog
1. Through Social Media Shares And Posting
Are you like me who formally used to write up articles full of helpful tips and leave it on my blog just for it to die an untimely death?
Believe me; I used to do this back then, usually praying for traffic to come when I wasn't even doing and staying active on different social media platforms that exists out there.
Later when I got hold of my ignorance about social media and started doing and actively posting my blog posts to relevant groups – I started seeing traffic unequalled and far greater than my former tactics back then of "writing a post and hopefully waiting and praying for traffic to come".
Nonetheless, these are the strategies that works on different Social Media presently –
After writing, proofing and posting that post on your blog, share it on your facebook wall – Not only that- leveraging the interactive power of groups, also share it on relevant groups that talk about similar topic relate to your blog. If your blog contents are mainly on SEO, then there is a lot of sense in posting your blog posts only on SEO groups only.
Keep doing this -rinse and repeat – the strategies above till you gain traction from doing them.
You can also leverage the power of "Facebook Advertising" by using their ever popular "Sponsored Post" to give more coverage to your blog.
For those who haven't heard of "Sponsored Post" way of advertising on Facebook; it's basically promotes each posts you make your blog to millions of targeted people (which you'd clearly choose). So it's quite realistic for you to run now and apply these new tactics to your blog. In this way you can promote your blog. Make sure to read ways to double traffic from Facebook
The strategies that work on this social platform is quite simply. . . On twitter you'd need to schedule a tweet of your recent posts to tweet at least for 7 days.  Make sure to change the titles each time you post so that your blog (or that particular blog post) can get more exposure during the process.
The only way to overly market your blog on Google+ and LinkedIn is to always update on them every time. These sites need consistency, in other for people to notice your post – then you must really be consistent with your updates. This means regular sharing of your blog posts, interacting with people on those platforms and lots more etc.
There are a big amount of Groups on LinkedIn which are obviously related to your niche and they are quite very simple to locate.  This makes it a wonderful opportunity for posting your useful content in them and getting your blog content to be visible to them.
On StumbleUpon And Pinterest:
On StumbleUpon, it's all about which sites is shown more than the other. So, advertising with them is really a good way to market your blog.
While on Pinterest – creating a board on Pinterest just only for your blog posts update and pinning your blog posts to that board will help you garner more traffic and exposure to your blog.
Make sure to include clear and descriptive pictures in your blog posts so that when you pin them to the boards, people will see the posts and naturally repin them to their own boards -just this act – will double your overall traffic.
2. Through Guest Posting On Blogs Actively
This is still the best strategic way of promoting your blog to the huge population online. You can use guest post to steal get people to come running to your blog. Guest posting on other blogs doesn't only help you market your blog; it also sends you external links from those sites, and the more links your site gets, the better placed it will be on different search engines.
The better and well balanced it is on those search engines, the more traffic that your site will get – which will literally market your blogs to diverse kinds of people online.
In case you like to utilize this guest posting idea, then use these sites below to drive links and people to your blog –
Huge lists of blogs that accept guest posts
PAGE RANK 3
http://www.blogengage.com
http://www.janesheeba.COM/
http://www.itechcode.com
http://www.thebadblogger.com
http://www.bloggingjunction.com/
http://www.trafficgenerationcafe.com
http://techpatio.com/
http://www.bloggodown.com/
http://www.iblogzone.com/
http://blogstash.com/
http://superbloggingtips.com
PAGE RANK 4
http://www.intenseblog.com/
http://kikolani.com/
http://niceblogger.com/
http://weblogbetter.com
http://bloggingwithoutablog.com/
http://www.windowstalk.org/
http://www.smartbloggerz.com
http://growmap.com/
https://geek.ng/
http://www.techtricksworld.com/
PAGE RANK 5
http://lerablog.org/
http://www.searchenginepeople.com/blog
http://basicblogtips.com/
http://www.neurosciencemarketing.com/blog/
http://kikolani.com/
PAGE RANK 6
http://comluv.com/
http://www.problogger.net/
 PAGE RANK 7
http://weblogtoolscollection.com/
http://www.crunchyhub.com
http://kathydobson.com
http://www.iblognet.com
http://bloggingandwb.com
http://www.thechefscookbook.com
http://keepupwiththeweb.com
http://www.thetopblogger.com
3. Through Building a Massive Email List
Remember that saying that goes like this – "The money is in the email list". I can't agree more. Who buys more eBooks and product from you? – People in your email list. Who throw comments and share your recent blog posts more than others? – People in your email list. You see the trend now? The people in your email list are the ones who really trust you enough to take out their time to want to buy something you promote or tell people about it.
So, if you're yet to start building an email list, then you should probably start now, because this strategy has being in existence since many years ago and it's still growing stronger as the years goes by.
So, I'd like you to remember this – Building an email list is one (if not the best) way to promote your blog. All the social shares you'd ever get will certainly come from there; including almost all the lovely comments you'd get on your new or old blog post – they will also virtually come from there too.
If you don't have a list, get an auto-responder account that is trusted and begin building an email list right now!
Some websites which offers you a chance to integrate their auto-responders and grow your email list are –
MadMimi (Free upto 2500 subscribers)
GetResponse.com (offers first 30 days – free)
Aweber.com
Mailchimp.com
Get one of them and start building an email list that's full of wonderful people who love your contents, so that you can end up sharing your posts with them and throw your blog to limelight at same time.
4. Through Adding Your Blog to Bookmarking Sites
These websites can drive an insane amount of traffic to your blog in no time if your blog post ever goes viral on their platforms.  This, I also believe is one of the best ways to market your blog in.
Having said that, when next you post an awesome post; you should try and register with a few of these platforms and share your posts in other to get a chunk of their bookmarking traffic.
Below are some of the best bookmarking sites out there which you can leverage now –
http://www.delicious.com
http://digg.com/
https://www.stumbleupon.com/
https://www.reddit.com/
http://technorati.com/
www.free-onlinewebdirectory.com
http://forumimages.com/
http://vdyu.us/
 5. Through Link Building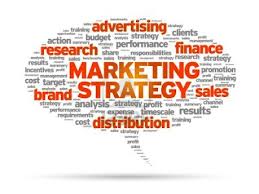 Link building is basically the act of getting external blogs or pages to link to your blog or website. And it's also the metric in which Google uses to rank blogs on search rankings.
This means – the more external links you have linking back to your website or blog posts, the more traffic (or people) you get flowing deep to your site.
With that said, it's imperative for you to know that if your blog doesn't rank decently high for any search queries, then your blog posts will hardly be read at all. So you're left with no choice but to build up external links manually which will solely be pointing back to your blog.  When you keep this exercise going – then, you'd notice better search ranking and better blog exposure in no time.
How can you build up your links?
I know this question might be running through your mind as of now.
Use these two ways to build up your link-
By Guest Blogging (I've discussed on guest blogging in great detail on number 2 point above.)
By doing blog commenting (to blog comment is basically to go to blogs and leave a comment there with a link pointing to your site.)
So keep doing them in a repeated manner and you'd get to see your blog overly marketed all around the blogosphere in no time.
I hope you'll apply these awesome strategic points in this post and excel or market your blog to diverse kinds of people.
Do you have other ideas about how to market a blog? Leave a comment of that idea below, we'll gladly reply you.
Thanks for reading.