Studies reveal that creating interesting blog posts is not enough to boost brand reputation online. At the same time, you need to make efforts to promote your blogs to bring more visitors to your platform. It is not just about sharing links on Twitter and Facebook rather you need to convert your blog posts into interesting videos and share them on YouTube to grab audience attention. There is no doubt to say that YouTube is the biggest platform for sharing video content with more than 1.5 billion monthly users. Engaging videos on this platform can naturally bring more traffic to your business.
How to Turn Blog Posts into Engaging videos?
It is observed that almost 81% businesses these days are using video marketing as a potential marketing strategy to boost their brand awareness. Video marketing is capable enough to divert more traffic to your business online. No matter whether you are an owning a small business or are a dedicated blogger, it may often seem difficult to find time to convert blogs into videos. But the great news is that you are a part of the technology-rich world where video creation doesn't demand huge efforts on script writing, recording presentation, and doing editing with voice-overs; rather; you need not do any of these things. The latest tools can help you to turn your videos into post instantly. Simply follow the steps below, and your videos will be soon ready:
Choose the best blog post.
Prepare a list of key concepts and takeaways from this post.
Use those key points to create an interesting
Use some free stock images, and videos online.
Add a music track on the background.
Insert your script using creative text effects.
Tools for Converting Blog Posts to Engaging Videos
Some of you might be searching for potential tools to turn blog posts into videos. Well! The list below can help you better to pick the best tools.
1.    Use Microsoft PowerPoint to convert the blog into videos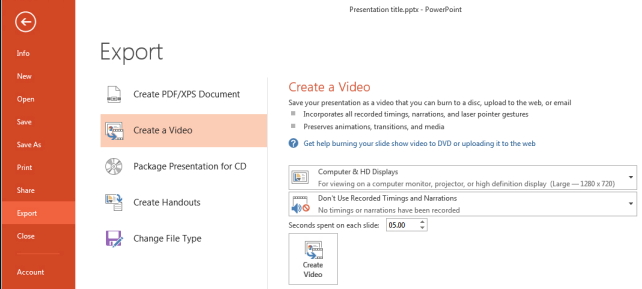 Those who do not have any experience about creating videos are advised to work with Microsoft PowerPoint. Simply create a slideshow and then publish it in video format. It is easier to make your videos more attractive by using unique text, subheaders, images, and animations to the slides. As soon as your slideshow is ready, go to file and then hit save & send button. Next, choose 'Create a Video' option and export the slideshow as a video that can be later shared on multiple platforms.
2.    Use Online video creation tools: Lumen5

Those who don't know skills for PowerPoint can look for some online tools that are pretty easy to handle for beginners as well. We advise you to work with Lumen5 as this platform is popular for its intuitive and beginner-friendly design. The best news for busy marketing professionals is that with Lumen5, you need not write a script for the video, it automatically picks the key points from your blog posts and turns them into video instantly.
Note that, the free subscription allows users to export videos with 480p quality; you can create a unique impact with your own logo and unique brand colors. In short, Lumen5 makes it quite easier to create attractive videos for branding.
3.    Use Free Video Editing Software to create video
Although it demands much of your time, creating a fully custom video for your marketing campaign can definitely bring more results. Here you can personalize all the effects and edit the content as per your choice to make it more relevant to your business.
There are numbers of video editing software tools online that are available for free. One of the best examples is Lightworks, and you will be happy to know that this legendary blog to video converter is available for free. You will be surprised to know that many Hollywood directors are also using this software tool to edit their videos. You can also find many tutorials online to start working on this advanced blog to video converter tool.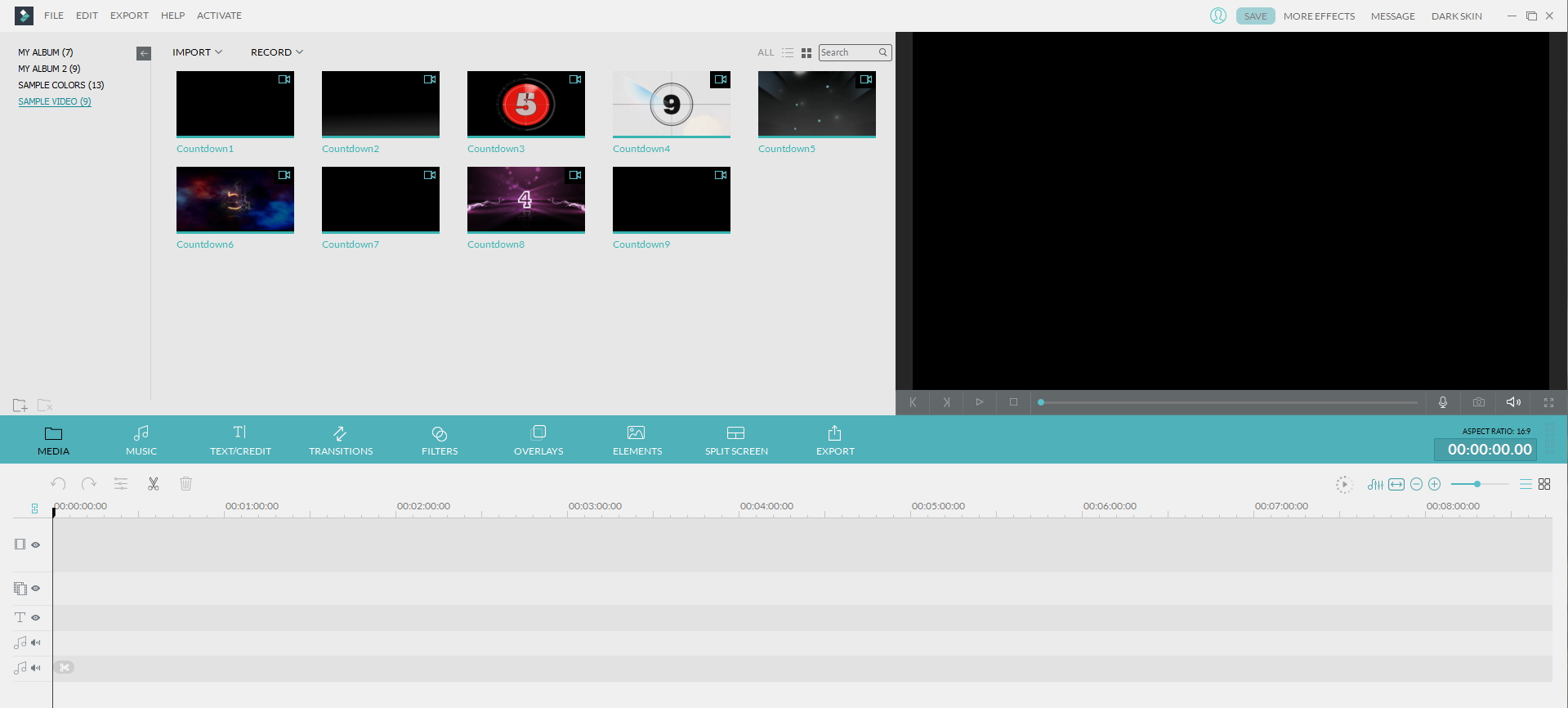 If you are looking for an easy to use video editor which also allows you to create Hollywood look movies, you can try Wondershare Filmora, which is available on both Windows and Mac computer. You can import images, videos or record webcam video or desktop screens to make a video for your blog post easily. There are built in pre-sets of transitions, overlays, filters and elements for you to choose, and you can also add text and credits to the video with just one click.
Bonus
So, now you are ready to convert your blog posts into videos? That's great but before you move ahead with your marketing goals; it is important to get a bonus tip from experts. Actually, most of the people make a few mistakes while turning their blog posts into videos; make sure you avoid them to ensure higher returns from your video marketing campaigns. Here are three common mistakes that you need to avoid:
Don't forget to add some relevant videos to your blog posts. It helps to boost the engagement online and also enhance SEO rating of your content.
It happens many times that people add videos to their posts, but no one knows that video is embedded in this particular post. In order to make it visible, add the word video in the beginning and by the end of the post. It will help you grab the attention of the audience with ease.
Make efforts to optimize various essential parameters of your blog so that it can be unique, valuable and can divert more traffic to your website.
Conclusion
This is all about Blog to Video conversion. Hope! This article was useful, and now you have decided which one of the above tools you are going to pick to create your upcoming marketing videos. Make efforts to avoid silly mistakes, and your videos will soon go viral on the network.