Blogging is becoming competitive day by day and if you don't update your blog frequently, it will fade out pretty soon.
That's the reason you have to update it frequently to stay in competition and move forward as well.
But, here is another thing. Not having enough time to blog is the biggest problem of a lot of bloggers like me and might be YOU? ;)
They don't have time to write posts to publish every day.
That's where I have decided to step in and help out those fellows. I'm going to guide you how to Create Blog Posts in no time just how I made myself much more productive and faster.
You see, fast typing is not the only thing that guarantees blog post in quick time. Many other things play their roles as well.
Now allow me to show you 4 Secrets to Create Blog Posts in No Time!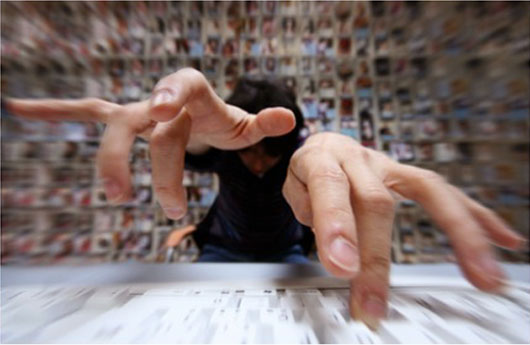 1. Mind Mapping:
Organize your thoughts into one place is called "mind mapping"
First and most important thing for writing blog posts quickly is to have ideas prepared already.
You can't just sit in front of your PC and stare on monitor, hoping to get an idea. ;)
You have to pull them out yourself. And, choose the best title possible for your blog.
Mind mapping is not as hard as some people may think. Here is what you can do.
Whenever you are free, try to bring out all the ideas and write them on notepaper or some kind of software. The point is when you sit in your chair to create blog post you should have exact idea what you are going to write about. This will help you to Create Blog Posts in No Time.
12 Tips For Writing Engaging Content For Readers
2. Create Sub Headings:
Sub headings cannot only help you complete your posts quickly, but they also make blog posts attractive, easy to read and digestible.
When you create sub heading while brain mapping, you think something about every point. And many things are saved just then.
Hence, when you sit in your chair and begin to type, you look at the paper and there should be many things popping up in your mind immediately that you may want to add in your post. This makes the process really fast and you can go on and on without running out of thoughts or stopping to think.
3. Writing the Post first:
Another Secrets to Create Blog Posts in No Time!, is the first thing that you need to do is to write the post first and do anything else later. Because, at that time your mind is absolutely clear.
After spending some moments with computer and surfing the web, there are already so many things running in your head and you feel like writing a short simple post is a load.
So, do it first than anything else. Because, it is important than other activities like chatting, web surfing, reading, music or playing games.
4. Know your Audience:
Since, audience is the most important thing for a blogger, you should have a clear idea of yours.
And,
Why are you writing post?
Is it a regular blog post or a killer one?
Or maybe a guest post?
Whatever you may want to do with your post, know your audience who you are going to talk to. If you educate new people about something, then keep your post easy to understand, but if they are experts, then don't type too obvious sentences that may make them feel bored.
I'm sure that by following these four simple steps to create blog post you can boost your speed and stay entertaining and productive at the same time without sacrificing things that you cannot afford like not giving time to your family.
Your Turn!
How much time you take to write a killer blog post? How do you boost your typing speed? Or are you still struggling? Make sure to let the world know. You may want to subscribe here to receive all new posts direct into your mailbox.
Don't forget to share this post with your followers using below sharing buttons! ;)