There was a time when a blog was something only super-nerds maintained. Getting online was tough, expensive and had not much real returns for the average Joe. The last decade has changed all of that. We've seen the internet go from being a curiosity to a necessity. Communication methods that we never imagined could exist are now integral parts of our lives. Most importantly, the internet has become a place where new ventures can achieve multi-billion dollar statures in a matter of months – something that most definitely was not the case a decade ago.
Here are six strategies for you to pick from and get started on building your own empire.
Run PPC Ads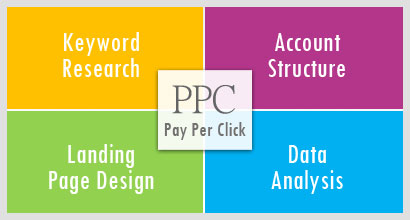 Advertising is the easiest and quickest way to monetize a blog. Not every blog will earn thousands of dollars in ad revenue per month, but even a small start is a step in the right direction. You can pick from a variety of ad formats – text link ads, display ads or even paid content ads. Each time a visitor on your site clicks on one of these ad types, you end up earning a small fee. This fee varies among various ad networks and how much you can earn is largely a variable of the size of your blog's traffic and the genre of content you create on it. Mahesh Mohan offers a very interesting calculation of how a blog needs at least 100,000 page views to make $100,000 a year from Google Ad Sense.
Promote Affiliate Products
Affiliate marketing is similar to direct ads on your blog, but not really the same thing. You see, instead of selling ad space on your blog, here you'll be creating content about the brands that want to promote themselves and post these promotional posts on your blog.
Bloggers with a decent readership and a sizeable number of visitors per day are good bets to venture into affiliate marketing. This is because, unless your audience already trusts you and what you have to say, they'll never consider the product or service you're peddling seriously.
When they do consider it, click on to the affiliate merchant's link and actually make a purchase during that visit, you stand to get a pre-decided commission on every such sale. Commissions can range from 10 to 30% of the sticker price of the product you helped sell. Rakuten and ShareASale are examples of affiliate networks you can pick from to promote brands on your blog.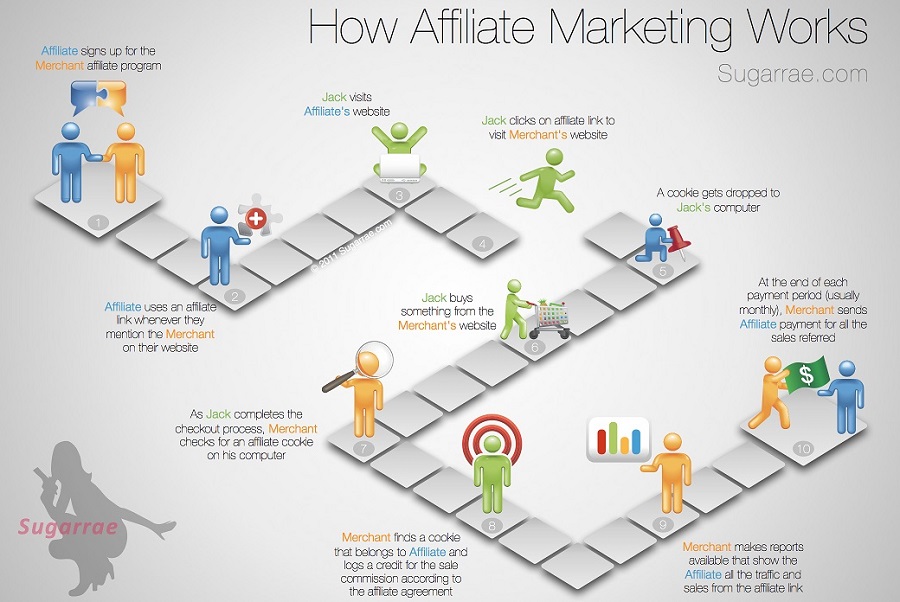 Source: Sugarrae
Sell Stuff
What if you don't want to turn your blog into a cluttered, ugly (or subtle) ad-addled site? You can still make tons of money without defacing your precious labor of love. Instead of promoting others' businesses, sell your own stuff on your blog. The variety of things you could offer up for sale is truly limited only by your imagination and abilities. From ebooks to whitepapers to PowerPoint templates to website themes to good old real world products; there's nothing ecommerce cannot help you sell. All you need is a simple shopping cart plugin like Shopify's – no matter what CMS or framework your site is built on, whether it's Weebly, Wix, or something else – and you're in business in minutes!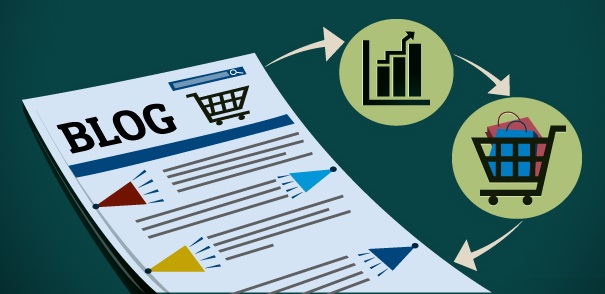 Offer Consulting Services
A blog typically is a place where you share not just your thoughts, but also some of your expertise with the world at large. So how about making some money from this expertise via your blog, instead of doling everything out for free?
A large number of bloggers have built successful consulting businesses out of their blogging success. Most rockstar bloggers like Ramit Sethi and Marcus Sheridan offer their marketing smarts out on hire and charge their clients a pretty penny for their expert advice. The best part? You can promote your budding consultancy business via your own blog. Make money and save money at the same time!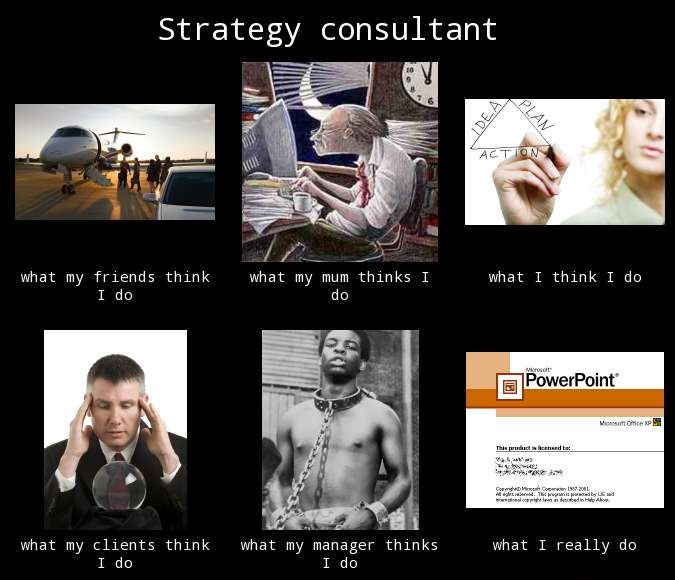 Pursue Paid Speaking Opportunities
Just as consultancy is a great option to bring in some extra cash from your blog, offering your services as a guest speaker is another awesome opportunity. Mind you, this is not for someone who blogs to vent their anger at the system or to keep a log of their daily innermost thoughts. You really need to have something valuable to offer your potential audience to even consider paid speaking as a means of making money.
Sign up for event and conference updates on sites like AllConferences, which will keep you posted on the latest industry specific events in your area. Trade associations in your industry niche, public service organizations, colleges and universities are all fertile grounds for a potential speaking paid gig. Use your blog to first establish your credentials as a thought leader and then approach the right conferences that match your skill sets with the offer of providing them with your services as a speaker.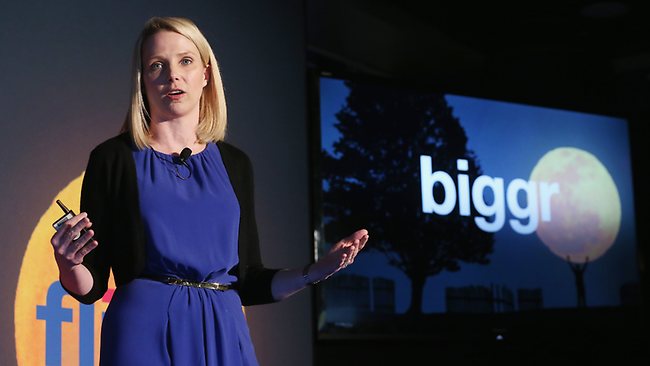 Ads in Your Email Newsletters & RSS Feeds
Nearly every serious blog has its own mailing list and RSS feed. Actually, if you don't have one yet, start building one today.
A captive audience like a newsletter or RSS subscriber base is an extremely valuable asset that can be monetized through judiciously placed ads in your weekly or monthly newsletters. These can be negotiated along with the banner or text ads on your blog home page and can advertise brands that operate in the same industry area as your blog content. This will make sure that the ads don't stick out like sore thumbs in your content and that your subscribers find value in the ads you publish. A targeted ad network service like LaunchBit is a good option to kick start the monetization of your blog's newsletter database.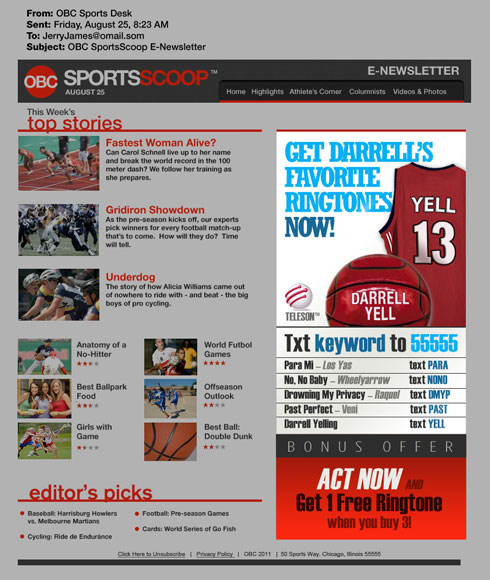 Epilogue
To be fair, not every new startup enters the stratospheric heights that an Uber or an AirBnB have managed. However, the fact remains that it has never been easier to make money from nearly zero investments as it is today. Why even a humble personal blog has the potential to earn you millions of dollars in revenue with the right strategy. Our very own Ammar isn't doing too bad for himself either! :)
Which of these strategies are working for you? Which ones are you raring to try out?