Are you worried about having copyrighted videos and pictures on your blog?
Do you want a proper solution?
You are on the right place and solution to all your problems is Depositphotos. Bloggers need a lot of things in order to complete even a single post and one of those things are photos or sometimes even videos and other stuff.
Well, it all can be very easily found on the Internet, but you cannot use that stuff because Google frowns on doing that. And, can seriously penalize your blog or sometimes even ban from search engine. You have to be the owner of photos or videos to use them.
This is exactly where Depositphotos comes into the play.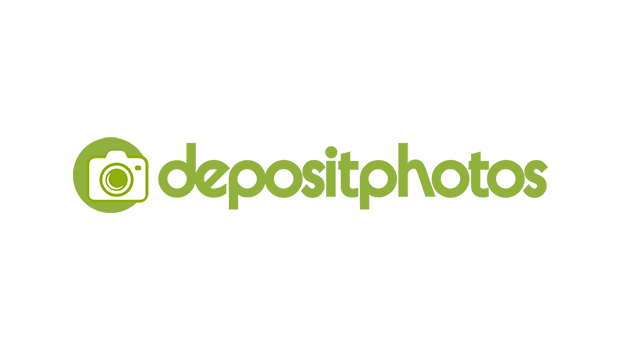 They have amazingly huge collection of royalty free pictures, videos and other stuff. This place was created in 2009 and it has made immense progress since then and now can be said the next big thing.
Depositphotos is the ultimate solution of all problems and you don't have to look around to find things of your needs because you get them all on the same place.
Depositphotos has countless photos and videos to be downloaded. And, don't think of them as some other website where tons of things are presented in cluttered style.
Depositphotos is different. They bring all things to you in highly categorized way so you can choose what's best for you. Categories of images include background, abstract and technology as well.
Now you might be thinking that such high quality website would be very costly to buy your stuff. Right? Wrong. Depositphotos allows you to download stuff starting from just about $0.15.
If you want bigger resolution, you can definitely have it by paying a little bit more. You can also get the licenses sometimes if necessary.
Why is Depositphotos so good?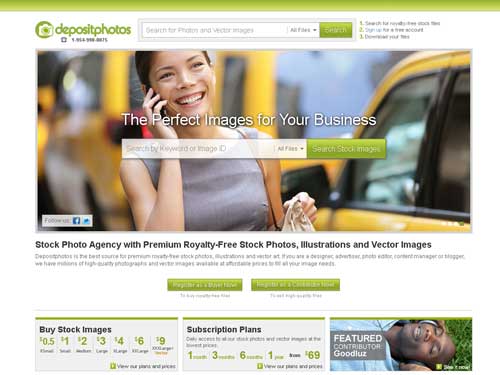 This place is filled up with all types of people from all around the world who are constantly sharing with community. There are sellers and buyers and some are doing both things.
That adds multiple flavors in quality and helps the users to get the best. Its such an amazing community to be a part of.
There Is Another Plus Point:
So Depositphotos is a place to spend money to get good stuff? Right? Wrong again. You can also make money from Depositphotos. That's right.
They have a contributor section as well. You can join and start selling your stuff to one of the biggest audiences in the world. Imagine your pictures or videos being downloaded by millions and then the money that you will get from that and you'd run out of numbers just like me.
What If I Don't Have Enough Money?

This is not an issue. As I told before, they are nice people when it comes to pricing as everything that they offer has a reasonable price. I said 'reasonable' because a high quality thing would definitely have a higher price as compared to crap quality.
Always remember, you've to spend money to earn money.
Final Words:
Depositphotos is probably one of the best places to get royalty free stuff and there is no one to deny this truth. There is no doubt that you can also get this stuff from many other sites, but you know what, non of them will give you as high quality things as DepositPhotos so make the smart decision and join them. Use the best and become the best.