We all have heard about Online Advertising and some other ways to invest money in our blogs and some of us have advertised as well.
But have you ever tried to think why you should invest more money on your blog?
Well in case you have not, this is the right place for you to know exactly that. I'm not going to convince you to advertise on my blog or anyone else's. ;)
But tell you the reasons why you should be investing more money in your blog.
How you want to invest is totally up to you. But before you take any steps, keep in mind that investing money may not always be the best thing for you because of many things so make sure you are in perfect position and have everything lined up and planned (budget etc) before making any move.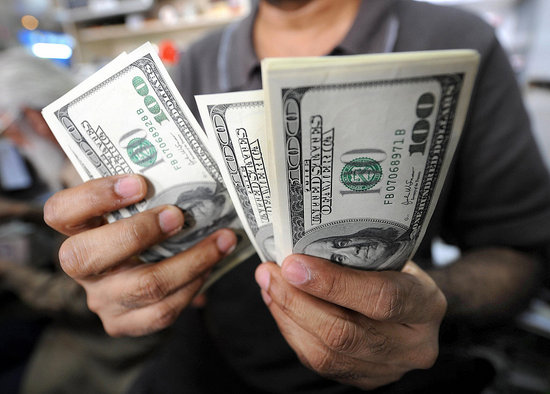 1. Investing in Blog Means investment in the future:
This heading above says it all. Investment in your blog is not going in waste any way.
The money that you spend on building on your blog up and promoting it is actually going to come back right into your pocket after sometime if you do the things the right way.
Hence, you should not have any second thoughts going on in your mind about either you should invest money on your blog or not.
2. Investing in blogs is not that much risky:
Unlike offline businesses, a bad investment move online won't destroy your financial life.
Of course it would be painful to see your money getting in vain, but trust me when I tell you, online investment is not as dangerous as most people think it is.
Perhaps the safest method to spend money would be to spend it for your blog.
3. Results are better and quick:
You can get popularity and huge traffic both from search engines and social media, but things are going to take a lot of time before showing any results.
While in case of investment you do not have to wait at all. Things would work out immediately and you can see the results hundreds of times quicker as compared to social media and search engines, etc. which makes online advertising and investment very tempting.
Example:
Facebook sponsored post feature is becoming popular these days. If you spend more money on this, you will see result very quickly. You'll start getting more likes, facebook fans for your pages and hits to your blog.
4. You can sit back and watch:
After you have paid someone for something, you never have to do anything and you can have a seat and see things going on. Same works in case of blog investment.
Simply pay and see the SEO Company building thousands of backlinks in no time. Just pay some bucks and get featured on high class blogs to enjoy tons of traffic and link juice at the same time without doing anything.
5. To improve your blog:
Spending money on your blog is definitely going to improve your blog in all ways.
And, by all ways I mean by traffic, by popularity, by ranking and by earnings as well. And, I don't think there is any blogger in the world who never wants to improve his blog.
6. "Money makes money":
Such a wonderful quote it is. No?
There are countless ways to make money in this world with empty pockets, but nothing brings the results quickly in such cases. While spending just a little bit money makes the process faster and brings money back to you quickly.
Now you had done reading the reasons to spend more money on blog. The next question is where to spend money?
Where to invest money for blog growth?
You can spend more money on your blog for
Your Turn
Do you invest more money on your blog? Where do you spend money for your blog growth? How much you spend on your blog per month?
I'd love to hear from you, short or long comment. I'll appreciate everyone!