One of the main goals for many internet marketers is to have a good steady flow of money coming in each month, and that usually requires a membership site or a continuity program. There are several ways of doing this, you can have a membership site where people pay each month to learn something or have access to something which only ends when the customer decides to stop or you can create a course that lasts for a time frame like a year.
Believe it or not many of us are part of a continuity program or membership system and never really thought about. Do you pay each month for satellite TV, a mobile phone or electricity supply?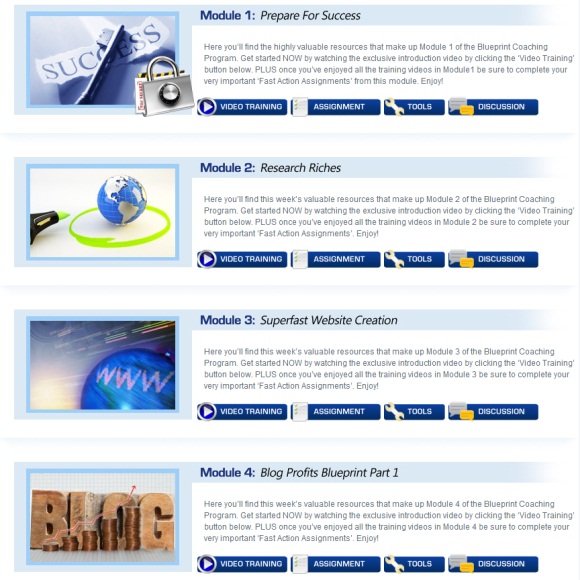 These are a continuity programs and you could say a membership of a kind. We are all members of that organization, paying to receive an ongoing service.
As a marketer or online business builder you really want to get a monthly membership system in place so that you can make money each month making your day to day life easier.
The hardest part is trying to figure out what you can offer and charge for each month. There have been some really cheeky people who have charged a lot to learn things that are readily available to learn for free elsewhere on the web however there a few things to remember.
Not everyone knows where to find the free information and not everyone wants to look for it. Many people are happy to pay for the ease of having it in one place where they can keep going to it. It is like having the familiar & comfortable surroundings of going to your favorite members only Golf Club
Also people will happily pay to be taught by people who
  They believe to be an authority on the subject
  Is someone they can trust
  Gives them good value for money
  Is someone they like
The last one is really a powerful one,; if they like you they will happily spend money with you.
So what kind of membership site can you run? I once heard of a guy who set up a site dedicated to Yoga and then charged people to have access to videos he took from YouTube. Now I am not sure if they were his that he stored there or if he cheekily used other peoples. He wasn't breaking any particular rules. I am sure it was padded out with related articles & photos but what it did do was save people having to search for videos and information.
Have you tried to search both Google and YouTube for something specific? The amount of rubbish that YouTube is filled with these days requires a lot of sifting through and Google? Well their new search algorithm delivers things they THINK you want and not what you were actually looking for.
One keen gardener created a gardening forum, where he could discuss gardening issues with other gardening lovers, gardening is as old as the hills and is basic natural practices. There is so much free gardening information available everywhere for free yet his forum, which charged $15 annually or $5 per month, went from a few people to having 75,000 members in a few years.
Education is the most popular form of online membership site; people pay a monthly fee to learn things like Internet Marketing, gardening, yoga and Social Media. The Social Networking Academy for example has a monthly membership site where you learn all about Google+, Facebook and Twitter etc.
Tim Lowe & Nick James have the '10 Minute Marketer' which teachers people all about internet marketing, Nick James has another membership site that makes over $40,000 a month. A simple small home business idea like teaching how to use Twitter can result in big profits.
Offering services can also be charged on a monthly basis, LinkedIn is a network where business people can meet, swap details and create business friendships. It is also a great place to drive traffic to your site. It is free to join but there is the option to upgrade to different monthly paid packages that give the user more tools to use.
There are sites that provide a content based service or product that is charged on a monthly basis. For example NicheMarketingIdeas.com charges a monthly fee to have access to a huge library of Public Domain material that you can then use on your websites, as articles for article marketing, as emails or as eBooks and reports. The choice is yours.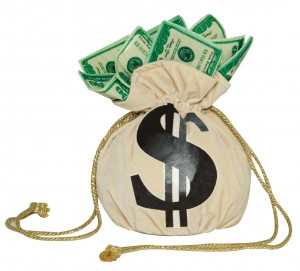 Similar sites charge monthly fees for writing services, they pay writers to write articles and content and you pay a monthly fee to have access to this material for you to use however you like.  Now how these sites do now that websites are penalized for duplicate content I do not know.
The idea is simple; you do something once then get paid several times for it then repeat. As an example, imagine you created a 'Learn Social Media' membership site. You record 10 video tutorials on how to use Google+ and upload them to the site. You then charge something like $37 a month for access to your membership site. You get 20 people sign up when you go live, making you $740.
You then create 10 videos on using Facebook and again you get paid $37 a month per person. You have the 20 original people, but now you have another 5 people who have joined up, who get to see all of the videos or depending on how you set it up they get to see the first 10 before a timer releases the other 10 similar to an email sequence.
Now you are earning $925 a month. I have seen membership sites and courses where video tutorials are between 3 and 20 minutes long. Very easy to make videos too, filled out with a couple of bonus webinar recordings and some eBook & squeeze page templates.
Obviously people will now and again drop out of the system depending on certain factors, they probably have learn all they wanted to know, maybe you do not deliver enough quality info for the price people are paying, or maybe you deliver late. (I once had to wait several months for a course to be updated, which should have been monthly, I wasn't happy)
The idea is to keep people in the system and delivery fresh new quality info each month. If you can create a service like Satellite TV where people happily pay each month for the continual delivery of things they enjoy then you are onto a winner.
Remember a membership site is in reality an online magazine, how many of you reading this do or have in the past paid to receive a magazine each and every month whether it be from cars to cooking, UFOs to model trains?
The adult industry is good at this, especially in the more unusual niches of the adult world.
If we use foot fetishism as an example, (a brilliant small home business idea if I may say so) Using a simple website, the owner takes photos of his or her foot using a mobile phone or digital camera and makes short films again with a readily available phone or camera then adds several pictures and films each month to the site, charges $20-$30 for a month's access, they can make a reoccurring income for maybe a couple hours work tops.
We live in a digital age; we have incredible tools at our finger tips, we do not need to send pictures off to be developed, we can upload them from our phones and computers, we do not need to send our magazine to be printed instead we can upload it as soon as it is ready, we do not need to spend time packing and posting our magazines they are visible to everyone worldwide for a minimal monthly fee.
Obviously you will need traffic to turn into paying members, creating a social media campaign and a few satellite sites like having a Tumblr blog you can and will start to create an interest in your membership site.
People will pay for what they enjoy, even in times of hardship; people will try their hardest to keep paying for the things they enjoy. If they are learning some new skills that could increase their income then they will certainly keep paying.
Is it time you considered this business model? I think so.
Andi (the minion) Leeman writes for Tims Minions a blog full of blogging tips, Small Home Business Ideas and Internet Marketing advice along with easy to follow tutorials.