It's been long time, I've not organized any giveaway here.
So today I'm happy to announce the 7th giveaway on AllBloggingTips. That is 3 Premium WordPress Themes from ThemeFuse.
Our friends at ThemeFuse have gone completely insane. They are giving away three premium WordPress themes, and all you have to do is give them a shout-out to enter the contest.
Three winners will experience the facelift that a premium ThemeFuse theme will bring to their website. If your name is selected, you could receive the new look that will bring life to your current blog or website. Three winners will be selected. Will one of them be you?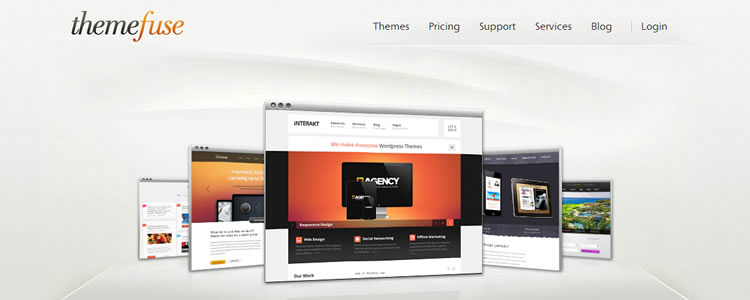 Entering the Giveaway
The first step and important is to comment below which theme would you like to win? How you would use your new theme if you are a winner. Will you be fixing an old site or launching a new one?

Follow the Rafflecopter widget below

Share this giveaway everyday on social network to increase the chances of wining.
Winners will be announced 1 week from today.
a Rafflecopter giveaway

Just Why Should You Participate?
ThemeFuse can provide just about any look and feel for your site, except for ordinary. Each premium WordPress theme provides a sensational new image for your site. From wedding pages to restaurant to opinionated blog, ThemeFuse has you covered.
ThemeFuse designs are more than just a pretty look. Careful design gives you an interface that is easy to customize for full functionality.
A ThemeFuse partnership with a trusted web hosting company can give you a way to get started easy. They take care of your install and throw in a free domain. All you have to do is choose your preferred theme and they do the rest. Within minutes your site can be ready to go. Find out more about this amazing partnership.
Check out these sample WordPress templates available from ThemeFuse.
AutoTrader – Auto WordPress Theme
Take your car dealership, detail business or car enthusiast website to a higher level with this customizable theme.
MobilityApp – Mobile WordPress Theme
Easily promote your iPad, iPhone or Android mobile applications as more visitors use mobile devices.
Freshfolio – Minimalist WordPress Theme
Let your own works shine using this simple theme that promotes your own talents.
Medica – Medical WordPress Theme
You control what your clients see using this theme. It is perfect for a professional practice or clinic.
PixelWhiz – Designer WordPress Theme
Let your creative talents out of the box using this highly artistic theme.
While you can snap up one of these themes, why not enter for a chance to win one for free? Enter today and share how you would use your new theme from ThemeFuse.
Sign up for this giveaway and you might just find yourself installing a ThemeFuse theme on your site at no cost and with all of the benefits that they offer!
More giveaways are coming soon: Subscribe to our newsletter to get our next giveaways to your inbox.
Best of Luck to all Participants!