If you're hit by Panda or Penguin. You'll see sudden drop in traffic and it will take time to receive this traffic. Social networks are also best way to bring traffic to your blog. Facebook is one of them. I'm sure most of you already know.
But,
How to get more traffic from Facebook?
Today in this post, I'm going to discuss few points to help you get more traffic from Facebook. So let's dive in!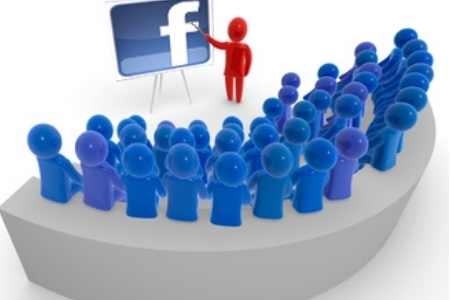 How To Get More Traffic From Facebook
Make your Profile More effective
This is first step to get more traffic form Facebook. You have to make your current Facebook profile more catchy and effective.
How?
Add your site URL in your profile.
Give more background information about you and your site.
In this way, others can understand easily and will surely visit your blog. Don't forget to share your article on your timeline. Don't share too much links daily. Try to share some interesting and engaging statuses and photos.
PS: You can do same things for your fan page as well! :)
Increase your fan counts
I'm sure you already have a fan page for your blog right? and as you guys already know traditional ways to increase your fan count.
Sharing your page with friends
Placing like box widget on your website
Telling your other social networks fans about your Facebook fan page as from twitter , Google+ , LinkedIn and some other social networks.
When you reach certain count then your page automatically grows and you keep getting fans.
But the problem starts when your page is new and your website or blog is also new, you have few fans that show no charm to your readers to like your page on the other hand if you have good number of fans people do not hesitate to like your page. Problem is how to get this much fan count for this you can use two methods
 Use Facebook advertising facility
Buy some fans after that your page will flourish automatically because these fans will add trust in your page and people will automatically like your page , you can use freelancing services to do this or refer to this website to buy some fans
Build Strong Interaction with other Bloggers
If you want to get more traffic from Facebook, you have to build strong interaction with other bloggers. Do these things,
Add good blogger friends
Read their Content
Interact with them
Share their blog posts
If you do things as mentioned above, I'm sure they will also like to read and share your blog posts. In this way, you can drive more traffic from Facebook. In Simple words share their posts and they will share yours. ;)
Use Facebook Groups
This is another great way to get more traffic from Facebook. You've to be active in these groups to get more traffic.
I know most of group don't allow to spam but here is list of few groups that you should join. You can promote your blog post there!
Things not to be Forgotten
Here are few things you should not forget. I'm sure these will also help you to get more traffic from Facebook
Sharing at right time ( when people are available at Facebook)
Sharing a thumbnail that attracts users
Sharing only what people need ( too much sharing can force people to stop your page's news feed
Affiliation with other page owners having same niche ( share their posts and they will share yours)
Do not share links always ( also share some simple tips tricks , discounts without link)
Get your fans engaged by announcing some discounts and rewards to them.
Don't forget to use your subscribers to get traffic. ;)
That's all. I hope you like my points to get more traffic from Facebook. Did I missed any one? Do let me know in comments!
Happy Blogging. :D