Well, you may be familiar with what is a backlink?
If not, here is a brief description. When we talk about page rank actually we are indirectly pointing to number  of backlinks. Backlink is an incoming hyperlink from one web-page to another website.Backlinks play a very essential role in page rankings.
"Links are still the best way that we've found to discover [how relevant or important somebody is], and maybe over time social or authorship or other types of markup will give us a lot more information about that." – Matt Cutts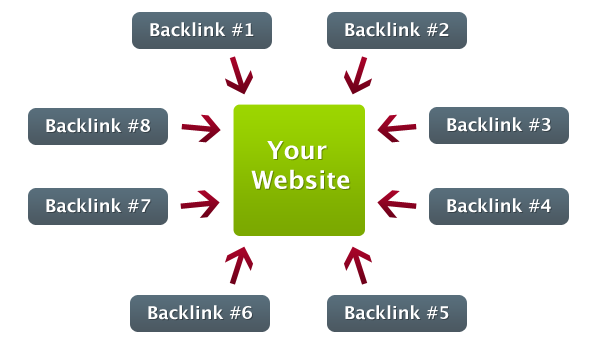 When I started Blogging I usually ignored the purpose of blog commenting, guest posting but time by time I realized its benefits. 10- 20 quality backlinks are far better that 100's of crap.
I hope you are understanding. Gaining quality backilnks in a day or two is an impossible task. You have to work hard on it. Treat blogging as marathon not a race. Hence, taking my personal experience into consideration I've compiled some useful tips for you to Build High Quality Backlinks.
Forum participation
Active participation in forums have a great impact on SERP'S as it helps in building high quality backlinks. It has many other benefits too like relationship building, creating interactions with other bloggers working on similar to your niche. I am active participator of indiblogger helping people in their problems and submitting my content to it for high response.Hence, I got maximum links from indiblogger.
Active participation in the forums is a must for a blog to grow and Build High Quality Backlinks.
Creating long tutorial posts 
Creating a post in more that 1200 words builds a great probability of quality backlinks. Going in the depth of the content and making use of pictures, flowcharts, infographics etc. makes your readers to share or insert your link to their websites. Writing "how to" guides creates an ultimate effect.
Like writing "how to install wordpress" , "how to lose weight" blah Thus, it's a great procedure for building good quality links.
Special post for special days
Plan your writing tasks for special days like writing a special post for valentine's day. Offer them discounts on your services. This creates a great opportunity for people to visit your site and comment. Thus, you can gain backlinks easily without much effort. Do market research and try to find out the topics which are in great demand. Write about them and obviously you would be the winner.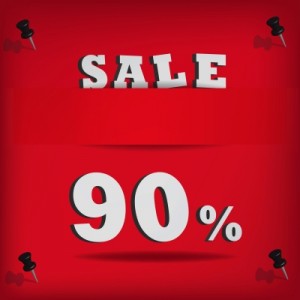 Request to your readers to add your link in exchange of some offers. Offer them free products in exchange to embed your link tag in their blog or run a contest by offering an ultimate prize in exchange of linking so they are compelled  to participate.
Start writing e-books
Write an ebook. Insert your links within the content of your e-book. Ask your friends to share it on the web through social media.
Submit your links to best of the best social bookmarking sites like stumpleupon, digg, delicious and reddit.
"The philosophy that we've always had is if you make something that's compelling then it would be much easier to get people to write about it and to link to it. […] Make a fantastic website that people love and tell their friends about and link to and want to experience. As a result, your website starts to become stronger and stronger in the rankings." – Matt Cutts
Write attractive headlines
It's an essential art of writing. You must give attractive headings to your content that compel readers to open your article. Like "best dongles, $500 giveaway contest, top social media strategies. Etc..
Start offering free products
Free offers have a great impact on visitors. It helps in increasing traffic and eventually more backlinks. Either it can be e-book or free blog installation service.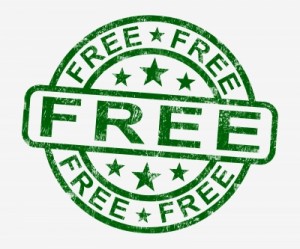 Start collecting paid products and offer them for free to your visitors. I know it's not easy but you can get it if you are having high technical knowledge.
Create rocking videos
Create your own videos and submit it to YouTube. Nowadays, most of the bloggers are using this technique to increase their backlinks. P.s Don't forget to add your link to it. Use "screenr" to record your own videos for free. Give tutorials on "how to guides" like how to blog migration, how to install wordpress etc. And I'm sure you will be successful for sure.
Guest blogging
Guest blogging is one of the simplest and effective way to increase backlinks thus traffic.Do a research and find out the reputed blogger of your niche. ;)
Create an ultimate post that goes viral. Give more relevance to guest post than your own blog post. This is most effective way to Build High Quality Backlinks.
But you have to follow the given tips for successful guest blogging –
 It's very essential to do a research for before posting on other website. Start interacting with its owner and commenting on his posts. Find out whether it is a reputed blog or not. See whether it is gaining high response or not.Before guest posting start interacting with its readers from a week before.
Make sure you are having a gravatar for your email i'd.
Have a look at the published posts because you need to write a unique content which is not yet published on his blog.
Check out previous guest posts on his blog. See whether it is gaining high response or not.You need to also look at its targeted audience whether it is targeting newbies or professionals.
Try to make the content relevant as much as you can because they are allowing you to post so that it adds value to their blog and  increases their reputation.
Make it a habit. It's not that posting once you can gain huge popularity. It needs time. You need to keep patience and keep posting on highly reputed blogs.

My friend and I started blogging at the same time on the similar niche but at present he his having more backlinks than me. Why?
Because he is a regular guest blogger and is very active on forums. And seriously, For this I'm very jealous of him.
Blog Commenting
Ahaann.. The most easiest one to build high quality backlinks. Just leaving the most appropriate comment on others blogs drives traffic as well as backlinks. Here are some tips which you must follow-
Never just comment "good article" and "thanks  ". Share your views and give your suggestions. Never mind giving a negative comment if you are sure that it is relevant.

Deliver high quality comments to receive high quality backlinks. So Simple. ;)

Make sure to reply every commenter of your post. This generates a sympathetic feeling in the reader and he loves to visit again.

Make sure you have a gravatar.

Don't comment by registering with different id's every time.
Interviews
I know you might be thinking how the professional bloggers would give us time to take interview. It may a tough task but not impossible. Be an active reader of their blog.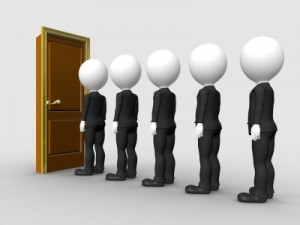 Keep in touch with them by actively commenting and sharing their posts.Keep re-tweeting their tweets. Give best of the best comments as much as you can. Share their products to all around web by social media. Through this the owner will contact you soon and you can easily ask for an interview.
Read  Guidelines You Must Follow Before Interviewing a Blogger
Deliver Relevant content
Make sure you are providing great content to your readers that they are actually seeking for and love to share it.Add videos, infographics, relevant pictures. And… keep patience. Relevant content links over time.
Wrapping up….
Building quality backlinks is not a one day task. It needs some time. Just keep patience and keep implementing the above given tips and I'm sure you would be successful.
What methods are you using to build backlinks?