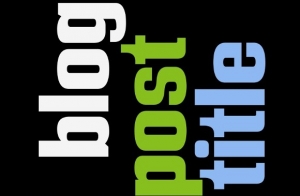 Grabbing a readers attention is a vital aspect to composing a blog post.  Many people actually overlook this part of writing and copywriters are making a small fortune off "dressing" up post to make them more effective.

Obviously, if no one clicks on your post you milds well be writing to the air.  In terms of measuring your post effectiveness there are a number or things that come into play.  In this article I hope to show you some ways to improve your blog post.
Your Blog Post Title's Shouldn't Be Lame
It's been said that you shouldn't judge a book by its cover.  However, with a blog post people judge your article by its title, which is really the "cover" of your article.  For instance, if you title is lame no one will read your content which makes it a complete waste of time (unless you like writing to the error).
So how do you make your title pop?
To answer that question I will be referencing a book I read by Dan Kennedy.  For those of you that don't know who he is; he's a copywriter that charges 150k – 2 million per sales copy that he writes (so he knows a thing or two about writing).  While this article really isn't about sales copies but the fundamental knowledge from sales copy still applies to blogging.
I have learned over the years what works and what doesn't.  If you're struggling to make your titles effective I would pick up a copy of Cosmopolitan magazine.  No, you don't have to read it (unless you want to), but what you do need to do is take note of the titles.  They make you want to read it no matter what the article is about.  Take these headlines for example:
9 Soul-Crushing Facebook Stalking Fails Everyone Makes
6 Coworkers No One Warns You About
Why My Wedding Won't Be The Best Day Of My Life
Google – Titles & Descriptions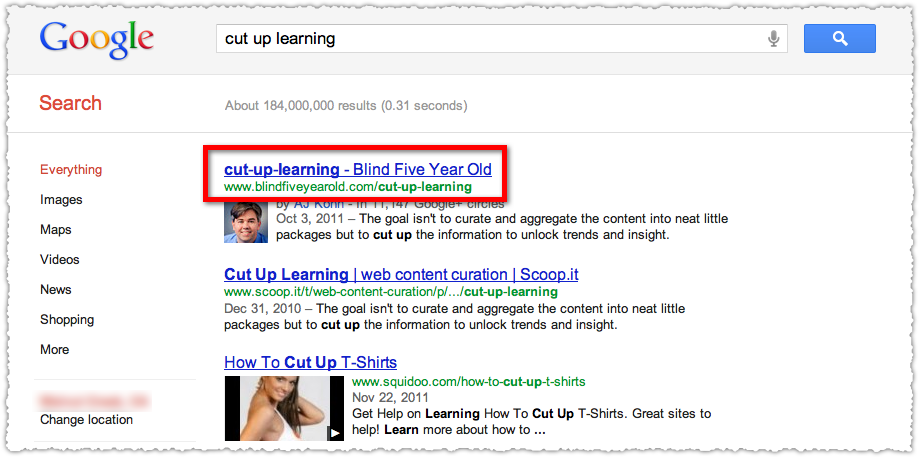 So your title is the difference between a high CTR and low CTR in Google.  Obviously, if you have good content Google will reward you for it.  All to commonly, I see stuff on Google that could be improved upon.
In fact, SEO companies are making a small fortune by adjusting titles for clients, which people could easily do themselves.  I know this because I run a SEO company :)
You need to make your titles with your keywords in them (closer to the beginning for optimum SEO), but make it something that invokes a thought in someone's head.  For instance, lets take an example of the keywords "buy bearded dragons online".  How can me make this something that someone really wants to click on?  Here are a couple of examples:
"Buy Stunning Bearded Dragons – Rare Morphs & High Quality Reptiles"
"Buy Bearded Dragons Online – Your Friends Will Ask Where You Got It"
"Amazing Bearded Dragons – Buy The Rarest Reptiles Online"
Next, your description is one area you need to strongly consider revamping or doing correctly.  The basic idea behind this is you should make a couple sentences with your keywords in them that entices web viewers to click on your title and come to your site.  Sure "over the top" does work, but make sure you don't make the mistake of overdoing it by stuffing your keywords into the description tab.
What I tend to do is write 10-15 descriptions and then pick the one that grabs my attention.  It might take a little time, but can drastically increase your CTR.  Remember that your description should be clear and to the point.  You get 2 sentences to write something that is descriptive and you really need to put some careful thought into it.
Sub Headings – Don't Be Boring
Ok, so now that we know how to get people to want to read your article; now we need to utilize sub headings to make our post attractive and cater to those skimmers on the net?
It's been said that people don't read on the internet they skim, and if something catches their eye they'll then take the time to read your content.  So, lets take a hypothetical article I have written on "The Penguin Update & SEO."
How can we make "The Penguin Update & SEO" more exciting?  Something like "6 Atrocious Ways Penguin Pecked At Your Google Rankings."  Then a subheading that says "8 Simple Fixes – Post Penguin".  Then another subheading that says "Don't Quit After Penguin There Is Still Hope".  Then another subheading "Checklist For Recovering Your Rankings".
Basically, the idea behind sub headings is your viewers should be able to tell what your blog post is about without actually reading it.  It should be 4 sentences that you can read and decide if you want to read the entire article or just specific parts of it. Here is a useful post that contains 43 powerful headline ideas.
Clearly, you can see that blog titles, sub headings, and descriptions are a key component to a blog post.  Have you found yourself just winging it with your blog post?  I would highly consider that you start doing it right or overhaul your blog post to make them more enticing to your readers.
Are there any tips that you could add to this post?  I would love to hear your comments down below!