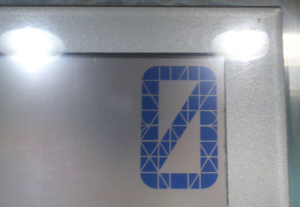 People often ask me that Why I always see zero in my Adsense account?
I simply reply that there could be many reasons for why you are not making any cents with Adsense. But some main reasons which kill the clicks are going to get listed down below by me, so next time you able to avoid those things.
If you want to earn a good income with Adsense then you have take care of many things that makes whole lot difference in people's earning.
People often ignore these things and thinks that by getting high amount of traffic and putting some Adsense ads on blog will make visitors to use their mouse. No, if you think like that then you are going to remain with zero for your whole life.
But if you want to see some 3 or 4 figures number in your account then you have to take care of all those things.
Set The Whole Things Up
People often gets excited that now my Adsense account got approved I will start earning a huge dime, all I have to do is just put the ads on my blog.  I will not say that they think anything wrong, but they do it wrong.
Once they got Adsense account in their hands they simple jump in their account grabs the ad code and put it on their blog. And wait for visitor to click on their ads.  If you are doing the same then let me tell you one thing that no one is going to click on your ad even if you wait a decade.
If you want peoples to click on your ads then make them click on your ads.
And for that you need a proper setting of everything like integration of Google Analytics and where you are going to show your ads, which size will be best and many other things. Just set the everything up so that you can track and see what visitors are doing and why not they are using their mouse.
Get Your Post Interlinked
Lots of people often forget about interlink there blog posts, which leads into loss in Adsense earnings and increase in bounce rate. And both are very major enemies of any blogs.
Try to interlink your each post, because it creates a loop for visitors where you have higher chances of getting clicks on your Adsense ads.
Remember the more time people will spend on your blog the higher chances you have to get your ads click and not only that you also get a good bounce rate for your blog, which is most necessary element when it comes to creating a successful blog.
Split Testing Is What You Need
What you are not making any bucks in Adsense after doing all necessary things.  Then there must be something wrong, but you can't able to find what cutting your clicks then there is only one way to know that and the way is known as split testing.
Do split testing know that why you are not making any bucks in Adsense.  Check your ads placements by split testing, check ad sizes by split testing and many other things. Use split testing wherever you have a doubt that this thing can cut my click.
Keep testing to get 3 or 4 digits showing in your Adsense account.
So share views and what you did to get rid of zero? In comment section please.
This is guest post by Romy Singh who blogs at GeekyWriter. If you also want to write for us read guidelines here.