Think back to the last really great meal you had, dining out. Remember the name of the restaurant? Great! Now, go online and type in the restaurant name into Google (or your favorite search engine). Chances are, 9 times out of 10, you will get a Yelp, Yahoo Local, Google Places or Urbanspoon listing.
Now put yourself in the shoes of the owner of that great restaurant. Wouldn't you want your customer to know a little more about your business than just its name, address and telephone number? To make matters worse, most of these sites include reviews by past customers, over which you have no control. While you'd certainly appreciate great reviews that reflect the efforts you put into customer services, would you want a terrible review given by that rare dissatisfied customer to prevent new customers from coming to your restaurant?
I'm sure you wouldn't. ;)
Most offline businesses that are not online in some form or the other yet, face this problem. Their brand image is crafted by 3rd party information that may or may not be to the best interests of the brand.
The reasons many offline businesses haven't embraced the internet even today are usually the same: No money (for a website or online marketing). No time. No technical skills.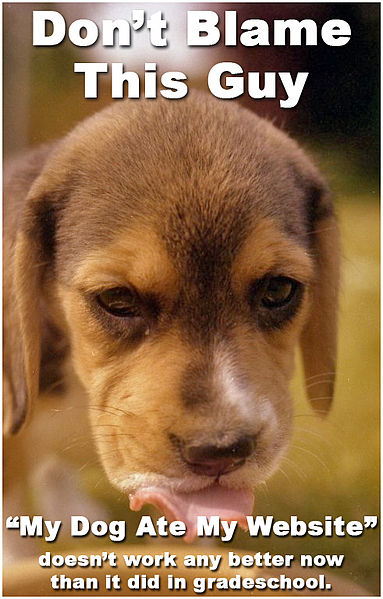 Source: Wikimedia Commons
What if I tell you that all these are but lame excuses? What if I tell you that the only way you can hope to grow your business in the future is by going online? The digital internet (comprising of the web and mobile) does not have to be this big scary place that costs a lot of money to be on. If you really care about your brand and its reputation in the online and offline worlds, you will go online.
And what is the easiest route to market if you want to achieve an online presence? A blog of course!
Allow me to walk you through the most important reasons why your offline business needs a blog pronto!
Be where your audience is
Even though you may be an offline business, your audience's favorite hangout happens to be the internet. To ensure that your business stays relevant in today's age, you've gotta be where your audience is. Take a look at the numbers from this infographic by Ignitespot:
77% of all internet users read blogs.
23% of all internet time is dedicated to blogs and social media.
And the clincher: 61% of US consumers made a purchase based on a blog post.
Do you still want to miss out on the power of a blog?
Easy to set up and long shelf life
The major roadblocks to going online, that we discussed at the beginning of this article, are addressed with a simple blog.
With free blogging platforms like Blogger, WordPress or even Tumblr, you don't need to spend a fortune to take your brand online. You can even have a blog with a custom domain name at a really nominal cost (starting from about $10 per year).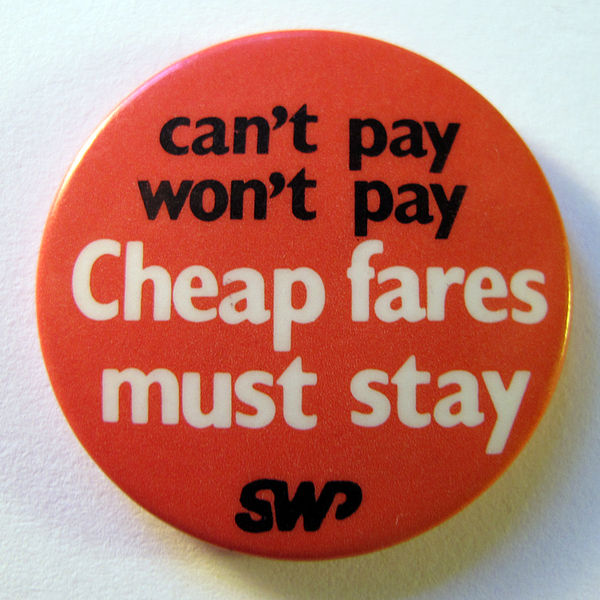 Source: Wikimedia Commons
You don't have to be a tech-geek to set up your blog. Most blogging platforms are extremely user friendly and intuitive to help users exactly like you to create blogs that look and feel like they've been created by an expert. You can choose from hundreds of professionally designed themes and templates as well as a range of free tools and plug-ins that add that extra zing to your online real estate.
Most marketing activities are time bound. A blog is not. Anything that you put up on your blog is there for life (or till you decide to take it down) and keeps continually contributing to promoting your brand on the internet.
Build a reputation as an expert
Give your potential customers a reason to believe that you really know what you're talking about. Most big box retailers are plagued with disinterested employees who barely know the basics of the products they're selling. An expert touch does not just translate to lots of people reading your blog, it can actually compel customers to ditch large retailers and favor your business instead.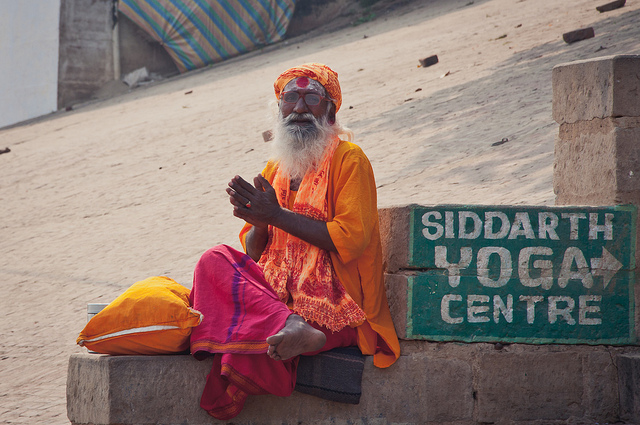 Source: Hendrick Terbeck, Flickr
Write about topics that would interest your audience and are related to your business. If you own a restaurant, talk about the various world cuisines that inspire your dishes. Post a couple of simple recipes that will be popular among your customers. If you own a pet store, you could talk about the latest in pet fashion – designer collars, doggie grooming products, the works. Why, with a free shopping cart plugin like Ecwid on your blog, you could even sell items that you stock in your physical store to an online audience! And to keep your finances and inventory updated in such a case, there are advanced but easy-to-use electronic POS systems such as Shopify's that automatically sync your online and offline stores.
Sell online and offline in one stroke!
Higher reach and more personal than social media
Now you might argue that you have a Facebook page or a Twitter account for your brand, and you think they are good enough to engage with your customers online.
You wouldn't be more wrong.
An average post that you put up on Facebook is seen by barely 6% of your fans, thanks to Facebook's new algorithms and the overcrowded timelines that most Facebook users suffer from.
On the other hand, a post that you put up on your blog is visible to 100% of your followers and subscribers. What's more, any random visitor to your blog can consume your content even if they do not follow your blog. How's that for awesome reach?
Another key aspect that a blog excels in is making a conversation personal. Social media platforms have evolved into broadcast mediums. A blog by those standards still maintains a personal touch. You can personally interact with people who comment on your blog, follow their blogs to know what makes them tick.
The only truly free medium to promote your brand
Marketing – whether offline or online – comes with a price tag. Television, newspapers, radio or billboards have astronomical costs attached to them, with very ROI very hard to measure. Social media, which started out as a free way to reach out to customers, now relies heavily on paid ads to gain new followers or even make posts visible to existing followers.
Your blog is your home on the internet that does not cost you a dime. There's a world of ways that you can promote and grow your offline business absolutely free of cost, by simply using a branded blog.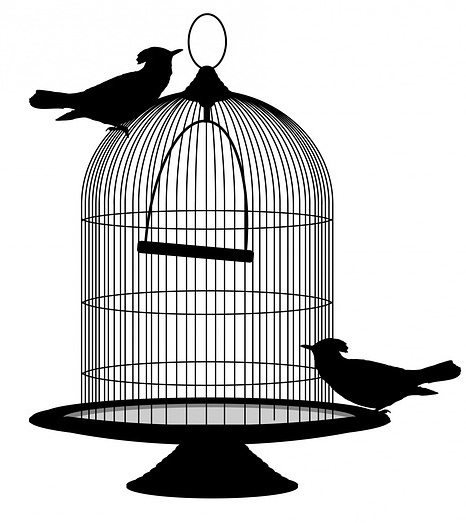 Source: Pixabay
You could put up posts about upcoming events at your store or restaurant, blog about limited time promotions that you might be running, give out coupons that can be redeemed in your physical stores or even carry out contests on your brand blog. All of this without spending a penny!
You don't need to be the next Mark Twain to create a readable blog. ;)
Just keep it simple and offer your customers value that your competitors cannot, and success will follow.