Are you tired of starting a blog today only to discover that you have no passion to keep up with that topic?
Thousand of bloggers have gone through the same process and are already giving up on this blogging stuff not because they don't want to be a professional blogger but because most importantly they haven't discovered their blogging passion yet.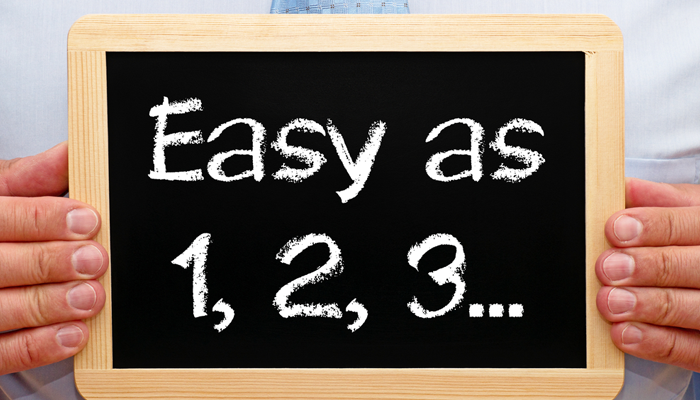 We asked you why you started your blog and most of you responded because you have the passion and you want to help people.
So I am here to help you discover yours.
Passion is so vital in the blogosphere; you can't become successful if you are not passionate about a topic.
It keeps you going even when you haven't grown your blog likewise it empowers to keep on improving your content for your users.
How you can discover your blogging passion now?
Below are the three easy ways to discover your blogging passion so you can create a blog that you are truly passionate about now.
1.) Pick Up the Last Ten Books That Kept You Awake All Through the Night
The first way to determine your blogging passion is to pick up the last set of books you read.
Books you read of your own accord not just academic books that got your interest all through such that you don't mind reading over again.
Your passion can be found in those books that you could spend your money and time voluntarily to read with undivided interest.
What intrigued you the most, the topics of the books, the authors of those books. All these questions if answered properly can lead you to discover your blogging passion.
Before I launched my blog I decided to take a good look at my library and I observed that they were all filled with financial, spiritual, motivational and business books which I bought with my cash and have read them voraciously.
The good thing about this way is that it also determines your level of expertise on a topic which would to a large extent determine the success of your blog.
What are you waiting for go through your libraries and discover what you have their.
2.) What Do Your Friends Know You For?
This is another quick way to discover your blogging passion. We all have friends that we talk to, share ideas with and obviously our future plans.
Take a moment and think, what is that my friends know me for?
While discussing with them what is that topic that you can stand up to anytime any day?
My friends know that I can talk about money well,  wherever the topic of money is spoken I am easily attracted to it, as a result of this with the first option above I decided to pick the topic of my blog because I got the passion.
Yours may be blogging, link building, technology, football, politics, lifestyle, relationships, photography, cooking whatever it may be your friends can help you easily discover it.
You can also check the nicknames your friends call you.
Don't be too shy not to talk with your friends either at home, school, and work. Learn to be free with others because they can help you discover your passion.
3.) That One Thing Your Parents Complained About You
While we were kids there were some things that got our parents attention which can also lead us to develop our blogging passion.
It may not be some worth hearing but you can turn it into something productive such as being a noise maker to become a motivational speaker.
That thing your parents consistently complained about while you were growing which you sometimes defied the and still pursuing.
I am not referring to interests which your parents stopped you from and you gave in, passion is totally different from interest.
It is up to you to discover that quality or skill that your parents talked about which you never gave up if you want to discover your blogging passion.
The Shocking Truth about Being a Successful Blogger.
All I have done is to show you three ways to discover your blogging passion but you may be asking but I don't buy and read books, I also don't have friends nor have my parents complained anything that I am passionate about.
Wait a minute; if that is what you are saying to yourself then you can't be a successful blogger.
Those that shock you?
That's the honest truth, if you don't read and study how then would you teach others, a teacher ought to be greater than his student.
Secondly if you don't have friends whom you express your ideas with how then can you properly do it online? You would only falter.
All top bloggers are intelligent, bright and smart because they are constantly learning and they also develop relationships with other bloggers.
I am not discouraging you.
Here is the deal: if you want to be a top blogger you must learn, study and cultivate productive relationships among people.
Don't be worried, you can start from today to learn, study and also develop relationship not just online but also offline through which you can develop your blogging passion.
Now go and check your libraries and discover what your friends know you for, they can help you discover your blogging passion.
I do hope I have shown you how to discover your secret weapon in the blogosphere: passion.