Money is in the list.
All of us know this. That's why you should care about increasing your subscribers.
A lot of blogs shows to you the most common places to add your subscription box, but I thought why don't we share the uncommonly used places and that can bring us more subscribers.
So, usual places + unusual places = more subscribers and most importantly more money.
If you are really looking for places to increase your subscribers, you are on the right place, so continue reading.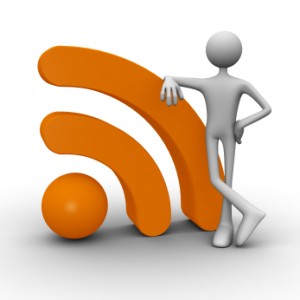 Let's start with a bonus and show you the most common places:
1- On the sidebar "but at the top": so that new visitors will check it after they enter your site.
2- After the post: If a reader read all the post to the end then he may like your stuff and he may want to get further updates, so this is the place to ask them to subscribe.
3- Popup Box: I think that no one these days don't use these boxes, It attracts attention of your first time visitors + you have a lot of space to show them the features of signing up to your blog. You must try it "if you did not use it until now".
But now what are the 5 Unusual But Important Places to Add Subscription Box? Let's see them: :D
1- Feature Box:
Derek Halpern was the first to introduce this amazing box that increases subscribers. Feature Box is the box that is at the top of your blog after the header directly. It attracts attention, and you have a big place to share with your reader what will they get from subscribing.
Many had started to use it, but also not that much. That's why it isn't common. I encourage you to try it.
Marketers Delight Skin for Thesis is best for feature box and perfect skin for marketing!
2- About pages:
Yes, about pages, but how this page helps you to get more subscribers?
If a new reader came across your blog, he may go to your about page to know more about your site. If they didn't like it, then no problem. But what if they liked it, will you leave them to go away!!!
If they liked it, this mean they can be your super readers, so don't leave them go without any action.
3- Other landing pages:
If you have content landing pages, or what Brian Clark call cornerstone content, then you must add your subscription box there too.
It maybe any other pages "not only cornerstone content", it maybe your page that you shows in it your income every month, like this one by Pat Flynn "Income Reports".
You show people that you want business, and that you create content that they like, so ask them to subscribe.
4- Top Bar:
I think you may have heard about HelloBar.
Yes, that bar that appears at the top of your blog.
There is no better place than this to ask your readers to subscribe. Redirect them to a page which shows them what will they get and then ask them to subscribe.
The best thing about it is that it can be scrolling all the way down with the reader, so if you reader liked your content, then he will click on it.
See How To add HelloBar to WordPress or Blogspot
5-  Footer of your site:
What? The footer, why?
If someone scrolled all the way down then he might be interested to subscribe.
I have subscribed to Sparring Mind – which is owned by Gregory Ciotti – just because of that box at the bottom.
I may also subscribe to your blog by this way :)
Read : Put Your Blog Branding to Work on Social Networks
Last Words:
These were some of the places to add your subscription box and increase subscribers. Some of them may seem usual, but most of the blogs don't use it.
I don't use them all and I don't encourage you to do so, but try them and test the one that increases your subscribers.
Now, tell us about any other place we may have missed, also tell us about the places that you are using + the places you will try to use.