There are currently over a BILLION users on Twitter and Facebook combined!
If you aren't taking advantage of this massive audience, you are missing out big. ;)
I'm not just talking about having a personal account where you can make friends and have a social following, I'm talking about building an extended presence and following for your blog.
Put Your Blog Branding to Work on Social Networks!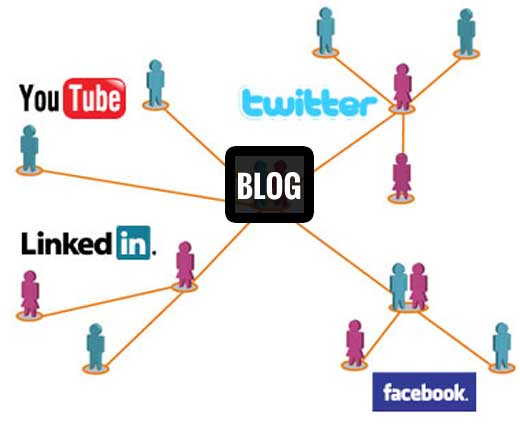 Make Your Picture / Blog Logo Universal
Internet marketing and blogging is all about branding. Everyone wants to have a popular blog that everyone knows, talks about and remembers. One of the best ways to do this is to make sure that your blog name and all of your social network urls and branding are the same.
If you have blog234234.com, then you should also have:
https://www.facebook.com/?_rdrblog234234
https://mobile.twitter.com/i/guestblog234234
This makes it easy for people to search and find where your blog is on the major social networks.
The same can be said for your logo and your social networking pages. Twitter backgrounds are actually blog branding machines! How many people are going to visit your Twitter page, read a few updates and then leave? Probably most people. During that time you can use those few seconds as a chance to leave a brand-able impression.
This is exactly what I did with my Twitter profile and once Facebook launched their TimeLine update, you can now do the same thing with your Facebook profile and fan pages.
Content for Your Social Blog Pages
There is always a question on what type of content you should be posting to your social networking blog pages. Should you just setup an RSS feed that updates Twitter and Facebook automatically every time your blog updates, or should you post original questions and comments to your audience?
At the end of the day it comes down to what your preference is and how active you are on the major social networks. Even if you are just posting the RSS feed updates, you can still read a lot of people through Twitter and Facebook growth.
How Can You Expand Your
Blog Exposure

?

If you aren't currently building out your own blog exposure through Facebook and Twitter it's definitely something you should think about. Social networking is only going to keep growing in size and once you are setup with your social pages, your following will only keep on growing.

For more helpful tips and methods I've used to increase my blog exposure on social networks, be sure to check out my new book on Amazon.com titled Blogging Tips: "Confessions of a Six Figure Blogger!".