Making money has always been the number one priority for anyone who starts blogging. It was mine too when I started out but that's a different story altogether.
There are hundreds of ways with which you can make money online but the best one, according to me, is making niche sites. Making money from niche sites is the most popular way but does it still work?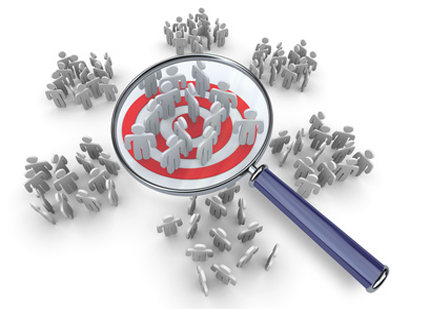 Making Money From Niche Sites – Does It Still Work Like Before?
As I said, I would consider niche sites as the best way to make money online but you should know that the scenario today is completely different than what it was 2-3 years back.
Back then, you could find a keyword, get a exact-match domain, build a site, create some spammy backlinks and get #1 in Google. This is not the case today as you won't reach anywhere with such tactics. You can get to the first page but that won't be long before you are penalized and thrown out of search results.
With the constant algorithmic updates, Google has made sure that no site with crappy content stays on top of the SERPs. The focus is shifted to quality over quantity. You can still rank your niche site but not with the way I mentioned above.
Now that Google is becoming more and more strict in terms of ranking a site, what things you should take care of when you are working on a niche site?
How Can You Make Money With Niche Websites?
Before starting with the article, you must know about different types of niche sites. The most popular is the AdSense niche sites. People build sites on a particular keyword, keep on adding content and make a passive income from Google Adsense.
The other types are affiliate niche sites. Basically you promote products from the site and earn commission when a purchase is made. You can go with Amazon, Clickbank or ClickSure to choose a product and promote it. I normally prefer Clickbank over Amazon or any other network as the commission rate is quite high there.
The biggest question here would be how to find a niche?
You don't have too.
This is one of the benefits of building niche sites that promote Clickbank products. Such sites are nowadays called Sniper Sites, a term used and made famous by George Brown of Google Sniper.
The only thing that requires some work is finding a profitable and converting product. Once you have zeroed in on a product, be it in any niche, you more than half work is over and now the other thing remaining would be just getting your site ranked.
Back to the product. Once you have found a profitable product, you now need to get some keywords for it.
Try to concentrate on getting keywords with around 1000-2000 avg. search per month.
If you are not able to find such keywords than you should think of finding a new product as you won't be able to rank your niche site easily.
Getting the domain: Once you have some keywords, get a good domain name. Avoid an exact-match domain as you might get penalized with the EMD update. You can have your keyword in the domain but don't go with EMD.
Signup with Web Host: I recommend InMotion hosting – for just $2.95/mo you can start your own blog quickly along with free domain and 90-days money back guarantee!
Theme and Content Get a proper theme, I recommend MyThemeShop and add some content on it. Don't just add all the articles at once. Update the site once a week or twice. You can have a minimum of 10 articles to get your site ranked and stay at the top for a longer duration. If you feel that the site is performing well, you can add articles at regular intervals to keep it up.
Backlinks: Now that your site is up and running, you will need to get it on the front page of search results to get targeted traffic. For this you have to do link building process. Don't just get some cheap service that builds spammy links as they no longer will help. I suggest you to do this manually as you will know the exact location from where the backlink is coming. I would suggest you to go with Pat Flynn's backlinking strategy as it is the most effective one.
Once you are done, you will start seeing results within 3-4 weeks and you will see sales coming in and thus more and more commissions. So do you still think that making money from niche sites is tough? No it's not. Just the way it used to work has changed. So go now and start to make money with niche websites.
Why I Prefer Affiliate Niche sites over Adsense Based Niche Sites?
Here are certain points that will let you know why I go with sites promoting products rather than Adsense based sites.
There is no risk of getting banned, unlike in Google Adsense.
You can have multiple account with Clickbank and other affiliate networks.
No worries of invalid clicks.
No need of updating the site more often.
You can change the product to other more converting one.
You Can easily flip the site. (You will make more money by flipping if the site is making money with Google Adsense).
Places Where You Can Learn How To Build Niche Sites:
Pat Flynn's Niche Site Duel : This is one of the best case studies that you will ever need. Pat Flynn has made each and every point clear and mentioned every step that he took in building a niche site that is now making a passive 4-figure sum every month. He keeps on updating the series, so you will get the best to make money with niche websites.
NichePursuits.com : This complete site is based on building niche sites. Spencer Haws is an expert when it comes to making money with niche sites. You will get some gems from the site that will help you greatly.
Create a Blog Case Study : Zac Johnson is one of the biggest blogger. If you don't know him then you can't consider yourself a blogger. He is currently working on a public niche site and gives every possible information. He guides you in building profitable niche sites with this study.
That was all I had to say. If you have any query or any thing that you are stuck at, just let me know via the comments below. I am no expert nor am I making tens of thousands by this method, but I have read many case-studies and many blogs, so I do have more knowledge on what things work and what not.
Don't think that you will get immediate results, you can get but not always. My first niche site failed because I had done certain things wrong and I don't want you to do the same things. So don't keep very high expectations.
So if you are not making money from niche sites, just drop a comment below and I will try to give you the best possible solution.
Happy Blogging and Happy making money!