This is my Honest SEOPressor review, and I am very happy to tell you about it because I just started using it and could not believe the ranking difference!
SEOPressor is a On Site SEO WordPress plugin that can skyrocket your blog ranking easily. Right now SEOPressor is Powering More Than 128,825 WordPress are powered with this plugin and Growing.
Before using SEOPressor, I was using Yoast SEO Plugin which didnt included much features as SEOPressor though when I got to know about latest version of SEOPressor V5. I decided to give it a try.
After using it for a month. I'm very happy with it.  Lets not create anymore suspense and let me share SEOPressor Review.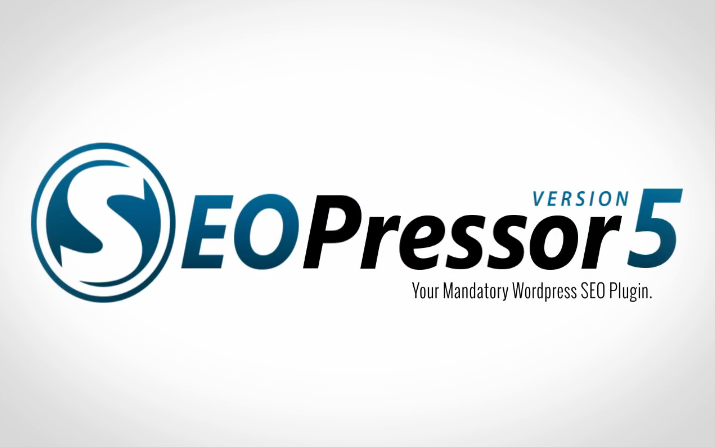 Do you really need this SEOPressor Plugin?
The problem with other SEO Plugin is they are outdated. In last few years google had launched new algorithms and many more like Panda and Penguin.
The New SEOPressor V5 allows us to easily optimize Panda and Penguin Friendly Content for SEO.
Not only this, new SEOPressor V5 also added more features like Over Optimization checker, Add Rich Snippt in Search results and much more. Next I am going to share all of them in SEOPressor Review.

SEOPress Review V5 : Best On-Page SEO Plugin
Here I'm going to share the ultimate SEOPressor Review.
Keyword SEO Score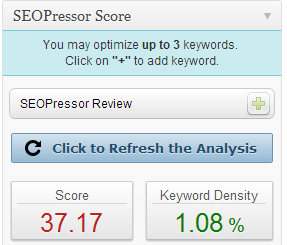 The first feature of this SEOPressor review is Keyword SEO Score.
SEOPress allows us to check the keyword density of keyword we choose easily.
All we have to do is, to select the keyword with low competition and high ranking. You can using Long Tail Pro for this.
Not only this, SEOPressor will also help you to increase the score.
What it analyzes: Keywords in Title, H1-H3 Tags,keyword density, content length, exact placement of your keywords, images, links and font decorations.
The new feature of this SEOPressor Keyword score is you don't have to save post and update it again and again to check the Score. There is a button available "Click to refresh the analysis"
It will then update the SEO Keyword Score.
Over-Optimization Check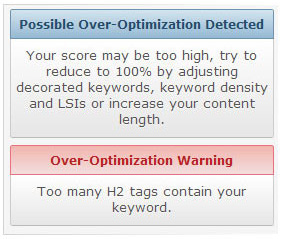 This is the new and one of the good feature of SEOPressor Review.
It Tells us  if our post is optimized or over-optimized from the score
You don't need any expert now because SEOPressor can help you with it ;)
You just need to adjust the keyword score for NOT to over optimize the content.
Rich Snippet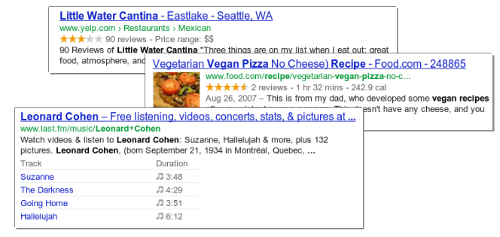 With this feature your posts will contain some additional lines of useful information shown on SERPs.
Check this image to know more about this Rich Snippet Feature in this SEOPressor Review
This allows visitors to determine how relevant and reputable your site is at a glance. Not only this, Rich Snippet feature of SEOPressor helps us to get more visitors, It makes the users easy to understand what exactly our post is about.
Target Multiple Keyword & LSI Analysis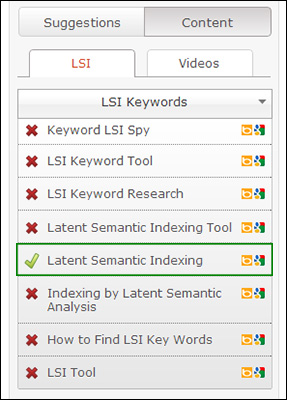 LSI means Latent Semantic Indexing. This is the new another best feature in this SEOPressor Review
Relates keywords together by extracting information from texts.
The best and new feature of this plugin and our SEOPressor Review is that we can target up to 3 keywords and for each keyword, a recommended set of LSI keywords would be given to you to use for better on-page SEO.
Social SEO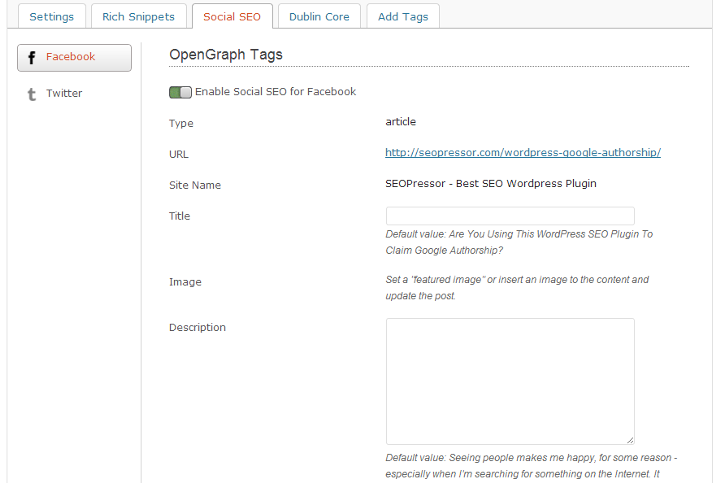 OG tags and Twitter cards: Helps to link more data together so Google is able to see more relevance of content in your site and ranks you higher on SERPs. 
Automatic Smart Linking

Tired of interlinking your post for better ranking?
SEOPressor allows you to automatically interlink posts from setting. It will interlink your blog post the SMART way.
All these is done by specifying only once which keyword should be linked to which URL.
Is it really Worth Buying SEOPressor?
The answer is YES.
SEOPress really worth buying because it's latest version 5 is just awesome, It contains lot of features which I discussed above.
If you don't have much knowledge of on page SEO then SEOPressor will be a perfect SEO plugin for you.
This plugin works similar to Yoast SEO but it contains some extra and advance features which Google loves!
SEOPressor V5 Price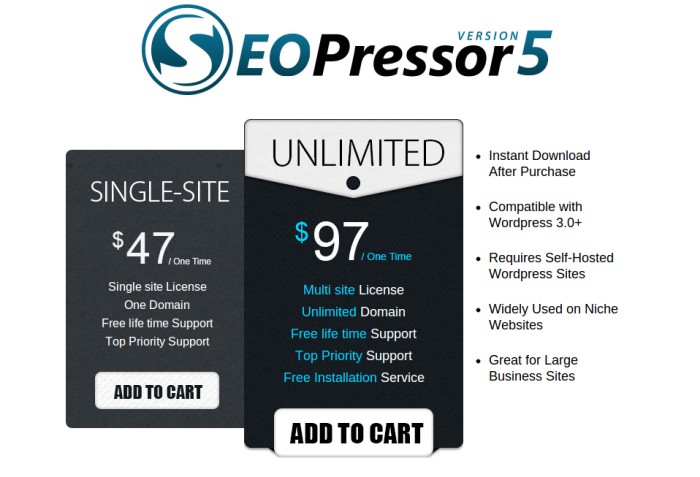 SEOPressor V5 is a new and premium SEO Plugin .
Do you know what? It comes with life-time free update.
Want to use this plugin on one site only? Buy

SEOpressor Single Site License  Here
If you want to use it on unlimited WP blogs and domains, you can buy SEOpresser UNLIMITED Here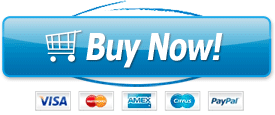 If you have websites that you are struggling to rank in the search engines, I strongly encourage you to give SEOPressor a try. It does come with a 60 day money back guarantee. Isn't it cool?
So you are protected if you choose not to continue using it to optimize your websites.
Thank you for reading, and I hope you found this SEOPressor review helpful.
Do you use this plugin? Share with us below.