Bloggers got hit by Panda owing to their mistakes in terms of content, SEO strategies, backlinks etc. If you are keen on getting traffic to your blog and want to regain your blog status, there is no other go than making your blog Panda love blog.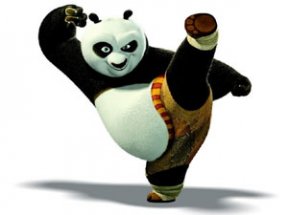 There are certain WordPress plug-in that come in handy to work and fix your content. These are handy to make your blog innovative, new, virgin and unique information that satisfies the Panda easily. Be aware the fact that it is not easy to fool the Panda. Improving your own standards and making each post fresh to be better than the others is the only way to make it a Google eye candy.
Of course, making a panda recovered blog is not an easy task, it requires time, and you need to work overtime. However, it is not rocket-science as well. By understanding the basic concepts, you can make it and can beat google panda.
Some of the reasons for which your site could be hit by Panda update include:
Duplicate content
Spelling errors and grammar mistakes
Low quality content
inappropriate SEO strategies
It is important to fix the reasons to get rid of Google Panda nightmare and beat google panda. I fixed the reasons:
weak On-Page optimization
weak internal links and broken links
having grammatical errors
Not employing Social media and bookmarking sites properly
I want to share the way in which I got rid of Panda's clutches. WordPress Plug-ins helps me to overcome these issues and the excellent part is that these are free plug-ins.  So, now lets  start our list of Top 5 Best WordPress Plugins to Beat Google Panda in No Time  and start using some of them . But before we beat google panda , lets see this scared panda for fun:
Top 5 Best WordPress Plugins to Beat Google Panda
So, now lets start our list of Top 5 Best WordPress Plugins to Beat Google Panda in No Time and start using some of them. Just search for these plugins on wordpress.org plugin directory
1.     Meta Robots WordPress plug-in
Meta Tags plays a vital role in on-page optimization. . This plug-in comes in handy to add significant Meta tags to your page. The great part of this plug-in is that it allows to noidex low quality content that are linked by the search engine on that page. Low quality content is the prime target for Google Panda.
2.     Admin Word count Column:
This plug-in check for word counts of every post and show it in admin's post manager. Less word count is another great reason for Google Panda hit. It is better to make your blog post's word count around 400.
3.     SEO search terms tagging 2
It is one of the powerful on page SEO. It instantly tags the search phrases that make your page got hits. You can know the keywords that are relevant to your posts. It is extremely helpful.  However, be cautious in using this plug-in. There is a risk of tagging your post as over optimization by Google Panda. I used this plug-in to fix inferior content.
4.     Broken Link Checker
It is a handy tool to check for all broken links causing 404 errors. As I mentioned earlier, 404 errors effect my blog pathetically and this plug in is a boon to fix broken links.
5.     WordPress SEO by Yoast:
Finally yet importantly, this very effective SEO plug-in covers all the major SEO elements such as permalink, titles, Meta description and keywords.
This post is written by Prav. Prav is an article writer and marketer and loves to write for his clients all over the world.